The Pick of the Patch
September 1, 2022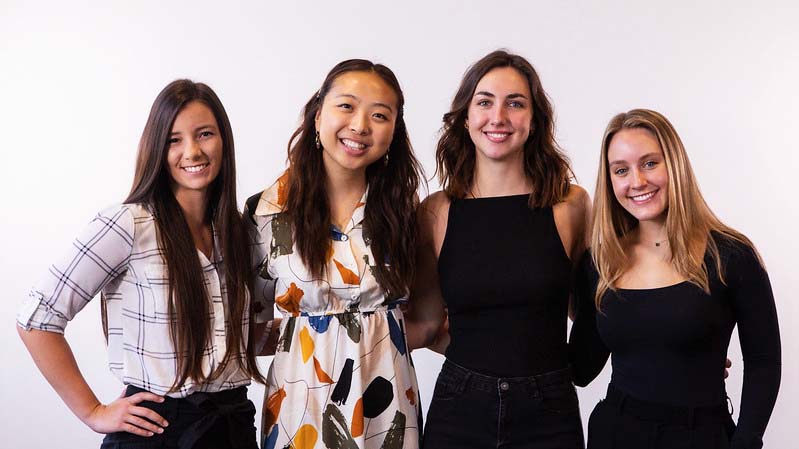 Break out the laptops, backpacks, and championship gear—the new school year is here! And with every new school year comes new energy, opportunities, people, and songs about corn. (What? It's CORN!).
At the NMI, we're beyond excited that students are breathing new life into campus and singing songs about vegetables. And we're thrilled that we have new team members dishing out new perspectives and skill sets! We're pleased to introduce you to… drumroll, please…
🎃 Berkeley Chandler • Academic Assistant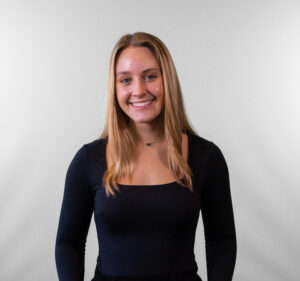 As a New Media Certificate and Emerging Media Masters student, Berkeley Chandler knows the NMI like the back of her hand. Therefore, it's only fitting Berkeley has taken over the role of Student Advisor!
Berkeley is the go-to resource for students with questions regarding the NMC, EM, and Double Dawgs. Additionally, she's a TA for NMIX 2010: Intro to New Media and NMIX 4210: New Media Industries. Outside of the NMI, you can find her planning for her favorite upcoming holiday, Halloween, and cooking up delicious dishes at the Expat!
🛹 Rob Whaley • TEDxUGA Producer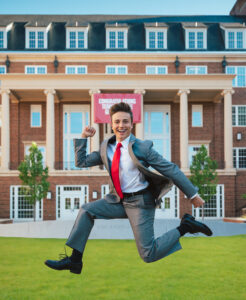 A long-time TEDxUGA student and this year's Student Council President and Producer, Rob Whaley has taken the lead on all technical aspects of TEDxUGA, including design, photography, and video. Rob is also the website whiz behind the NMI and TEDxUGA. When he isn't updating webpages, or prepping the red round rug for amazing presenters, you can find him skateboarding around campus and rock climbing! Not at the same time, obviously. #safetyfirst
☄️ Jake Troyer • Remote Faculty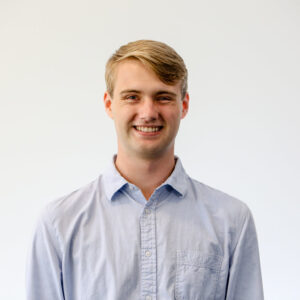 Everyone loves a comeback! Jake Troyer has rejoined the NMI as a Remote Instructor, teaching NMIX 4030/6030E: Native App Development. Jake first got involved as a student with the NMI in 2013. Since then, he's earned his New Media Certificate and Emerging Media Masters and now works as a Data Analyst for Georgia Public Broadcasting. With such an extensive NMI history and professional portfolio, Jake is a valuable spring of knowledge for our Native App students. When Jake isn't helping students code iOS apps, you can find him listening to podcasts or getting overly competitive while playing kickball!
🎮 Olivia Carino • Remote Faculty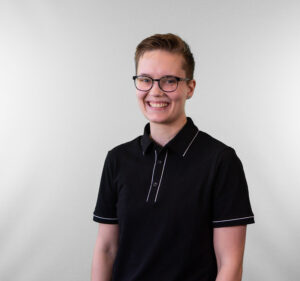 Olivia Carino is an Emerging Media Master's alumna currently pursuing a second graduate degree in computer science. In addition to her own studies, Olivia now teaches NMIX 4020/6020E: Advanced Web Development as a Remote Instructor. As a previous TA for NMIX 4010/6010: Web Development, an Organizer for UGAHacks 7, and a Software Engineer for the Small Satellite Research Lab, Olivia is a tech-tastic addition to the NMI squad! In her downtime, she enjoys modding retro handheld gaming consoles. Welcome back to the 4th floor Olivia!
🍼 Banning Atticus Jones Gerlach • Prodigy Baby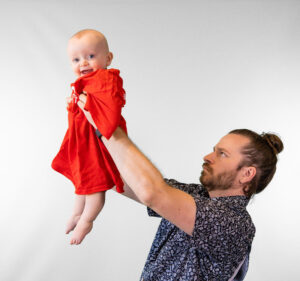 Last but not least, the NMI would like to officially introduce an NMI prodigy: Banning Atticus Jones Gerlach! He may be only 18 pounds, but let us tell you: the Ban Man is the unofficial leader of the NMI and takes his duties very seriously. When he isn't leveling up coding skills or ideating ways to make the NMI work even better, you can find him taking power naps, snuggling students, and appearing in the NMI's Instagram stories!
The Party Doesn't Stop There!
The NMI Advisory Council works day and night to provide insight, expertise, advice, and guidance to further the NMI mission. The council consists of industry leaders of all disciplines, from experienced industry vets to young NMI alumni, all of whom are invested in the NMI and equipped to help guide us toward further success.

Each year, we welcome new members to the Advisory Council. This year we're stoked to have these three awesome individuals join the fam and can't wait to see the incredible ideas they bring to the table. Let's welcome Jeffery John, Shep Ogden, and Josh Skelton!
🖥 Jeffery John • Pursuing a Master's in Human-Computer Interaction at Carnegie Mellon and IBM Architect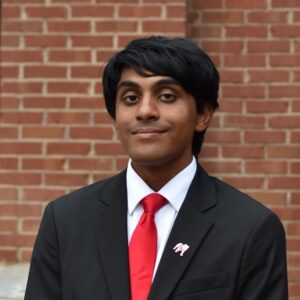 Jeffery John graduated from UGA in 2022 with a degree in computer science and the New Media Certificate. He is currently pursuing a master's degree in human-computer interaction at Carnegie Mellon University while also working as a technical curriculum architect for IBM.
🎤 Shep Ogden • Offbeat Media Group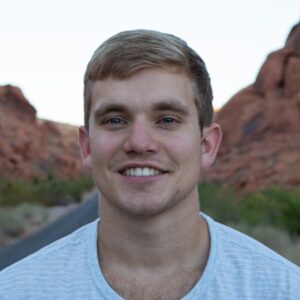 Shep Ogden is a 2018 New Media Certificate alumnus and 2017 Georgia Drone Summit Presenter now turned entrepreneur. Shep is co-founder of Offbeat Media Group, recently named the fastest-growing company owned by UGA alumni in the 2022 Bulldog 100. He is quickly becoming one of the nation's leading voices in innovative digital marketing.
👾 Josh Skelton • Warner Media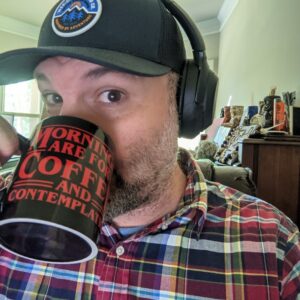 Josh Skelton has an extensive background in all things interactive media: computer science, software engineering, game design, VR, and AR. As a senior software engineer at Warner Bros Discovery, Josh balances his time between internal web dev projects and Cartoon Network game development. Prior, Josh served as a freelancer and consultant in mobile, VR, and AR programming and owns and operates his own LLC.