Startup For Success
September 1, 2020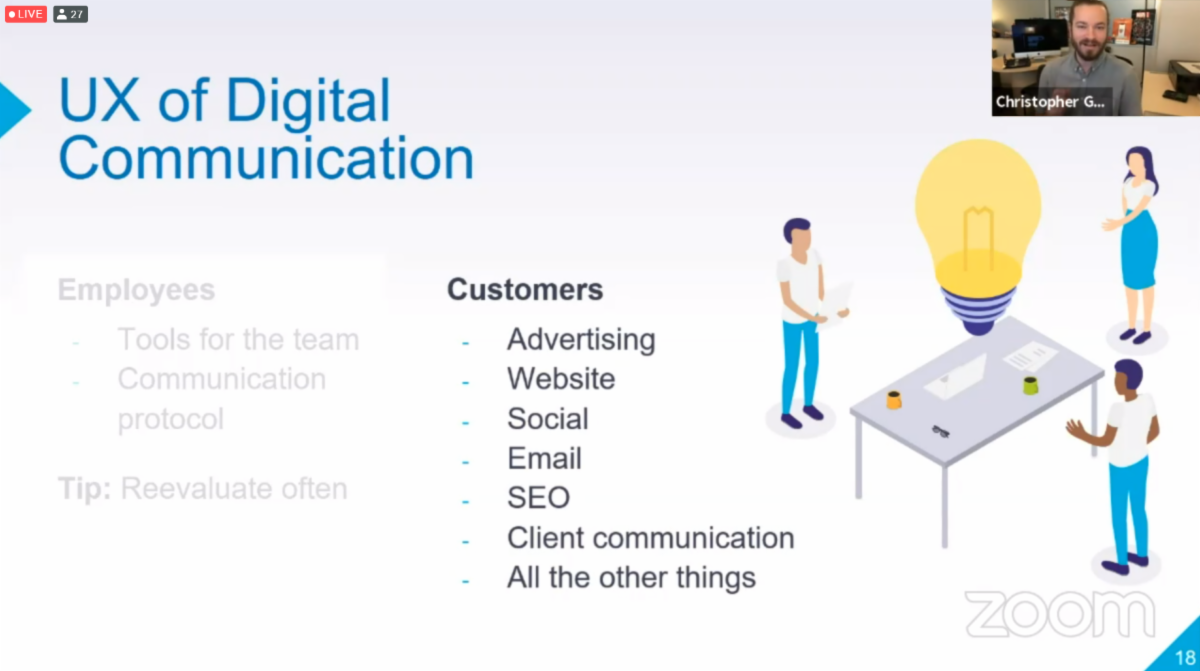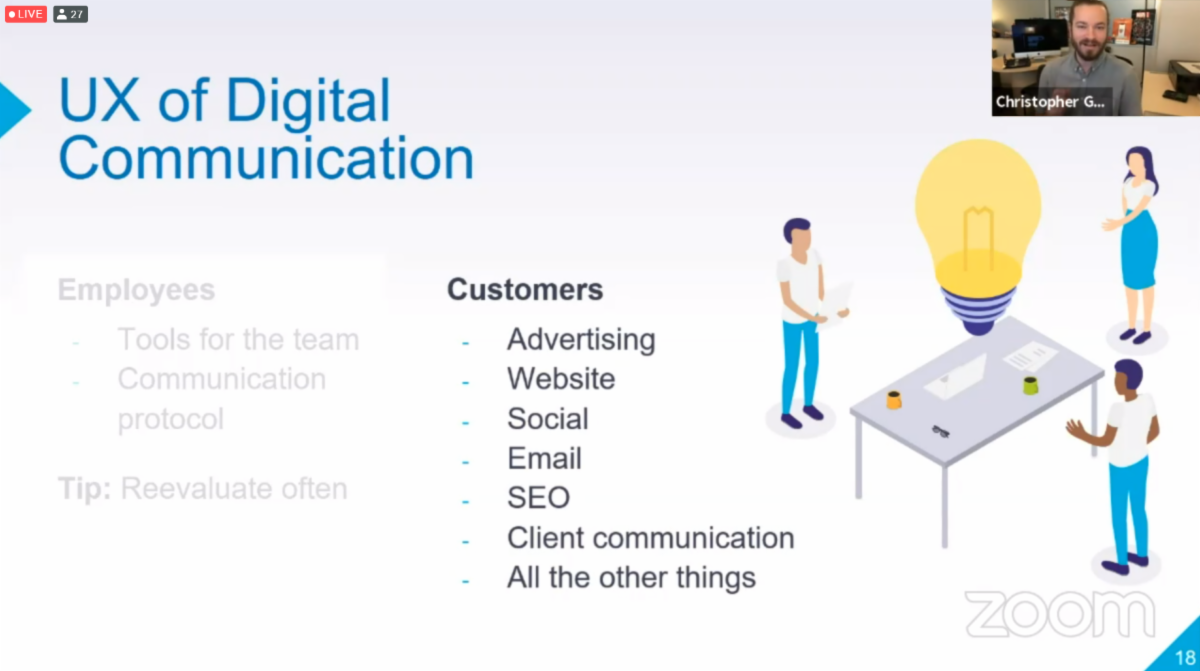 The Innovation District (ID), UGA's ecosystem of places, programs, and people dedicated to entrepreneurship, is taking shape. As ID gains momentum, the NMI continues to support its efforts to bring innovation to campus and beyond.

Recently, Chris Gerlach presented at Startup 101, a four-part series that addresses the varying skills and information entrepreneurs need on their journey to create a successful startup. Chris was invited by the Innovation Gateway to lead a discussion focused on digital communication and marketing trends to an audience of faculty, staff, students, and community members.

Chris was joined by two very special guests and NMI alumni: Kevin Planovsky of Vert Digital and Shep Ogden of Scout Social. Kevin and Shep shared their experiences, insights, and proven expertise in the digital communication field. Many thanks for your time and advice, Kevin and Shep!