intiMates
December 1, 2012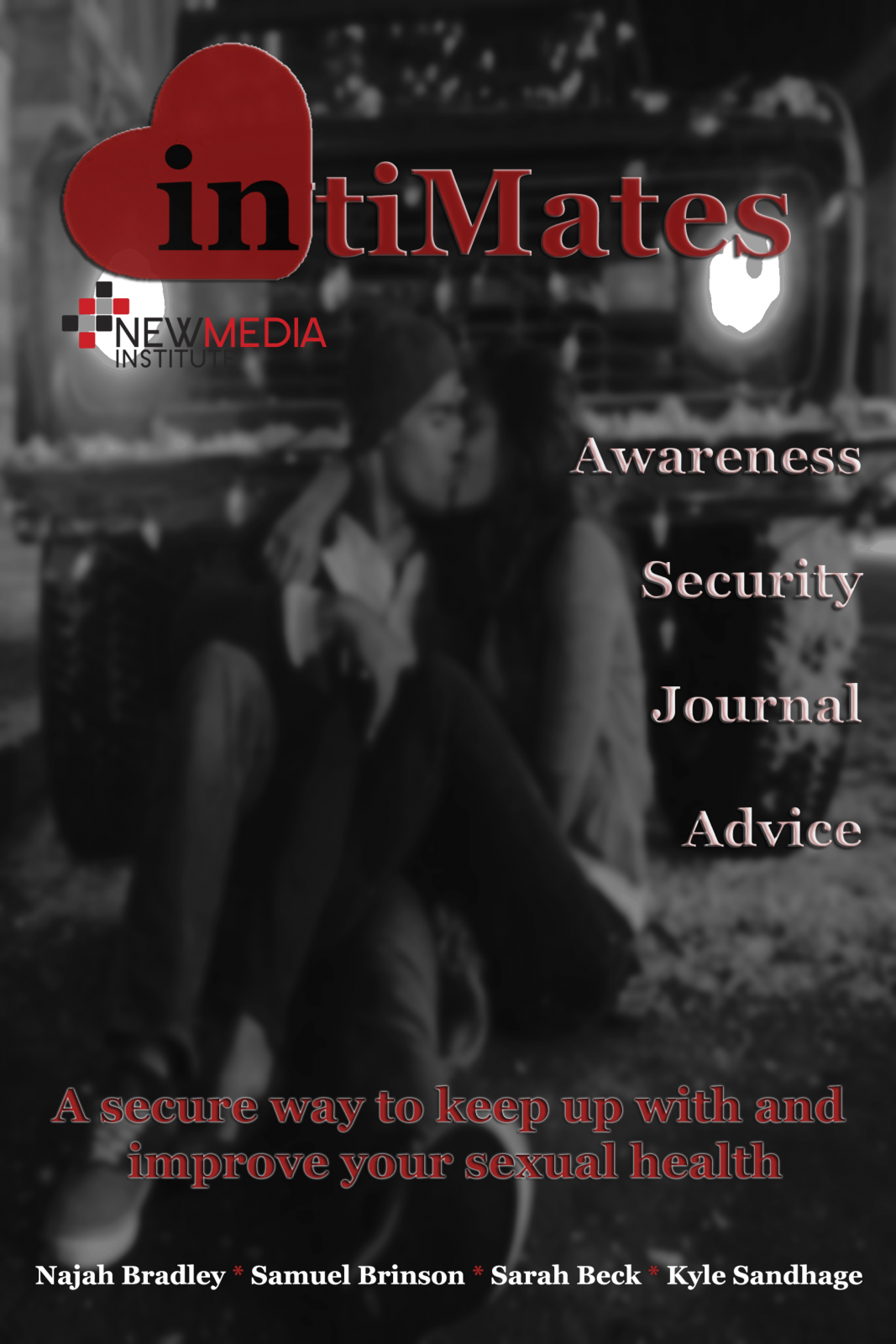 According to research, in order to change behavior, especially as it relates to health, one must identify that there exists an established reason to change. One way to identify this is through self-awareness. Sexual health is even more difficult to make a behavior change in because of how taboo the subject is. Our app, intiMates, is aimed to bridge that gap and offer a way to securely change potentially risky behavior to more responsible behavior through self-awareness and personally-tailored advice.
The application will be made through the mobile app development platform, Red Foundry. The technology that exists within our app involves one of a number of features. Our app will allow individuals to record their sexual history. This will make that individual more aware of any potentially risky sexual behavior they might be partaking in. Our app will then ask questions, offering tailored advice based on personal responses. In addition, the intiMates application will then have a map feature that can identify the closest clinics in that individual's immediate vicinity so they can get more professional advice and information from a real healthcare physician.
Remember to keep yourself and your partner safe by knowing and learning from your history.