Underground Citytown
December 11, 2020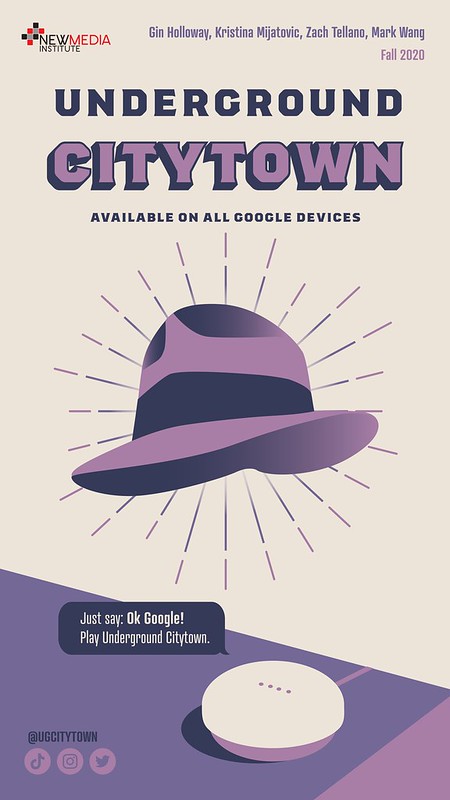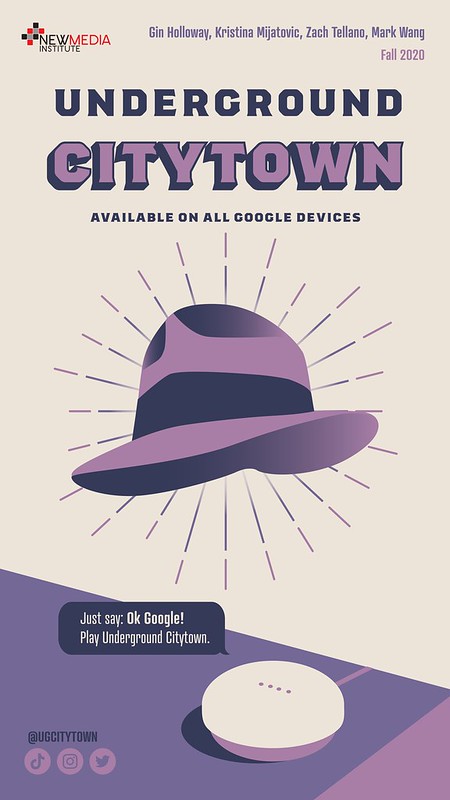 Underground Citytown- the new mystery game you won't be able to stop playing. With many different storylines, the possibilities are endless with this choose your adventure game. Run every aspect of the game yourself. Using Google Assistant, Underground Citytown is a voice activated game that uses speech technology to offer a seamless gaming experience. Being voice activated, the game is highly user friendly- easily accessible for visually and/or physically impaired people, simple to use with the omission of learning gaming controls, and accommodating.
Take the game into your own hands as you take on the role of Detective Notta and piece together evidence and uncover more and more about the most nonsensical city unknown to the world. Over the course of seven real-time days, explore, investigate, and fight your way through the hardest case of your detective career. Let your imagination run wild as you explore the mysterious and hidden city. Find clues and investigate the city and all its quirks to solve the case. Suspenseful and descriptive- the interactive game is an experience you won't forget.
Each game play is unique as the game changes and adapts to each individual player's actions. You control your adventure- choose a good one.