UGA Bus
December 11, 2019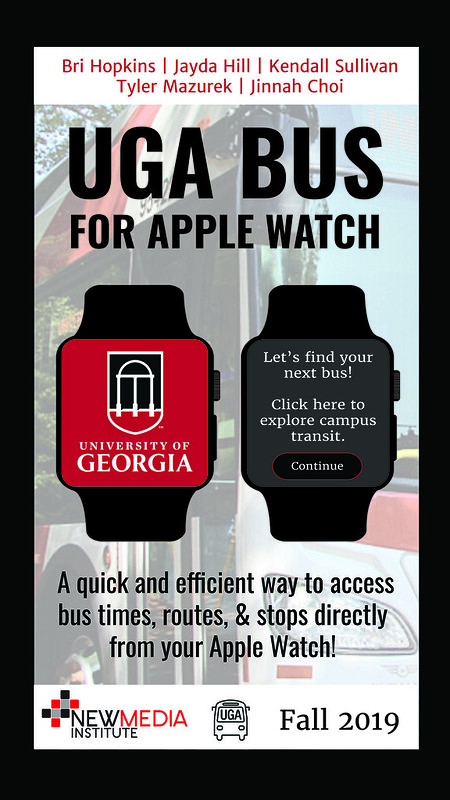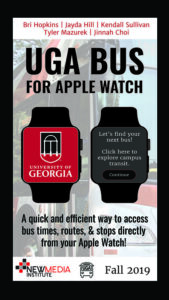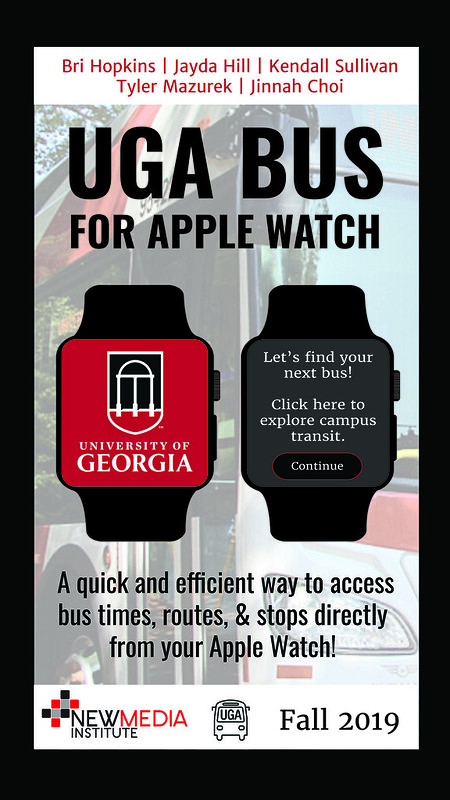 Wearable devices are on the rise with Generation Z students. Research results have shown that 66% of the people we surveyed owned an Apple Watch. Apple Watches allow on the go students to quickly swipe through notifications, keep track of their activity, and listen to music/podcasts. As Apple watches are on the rise, fewer students are more willing to pull out their phones. They want to be able to work full functioning apps on their Apple Watch.
On the campus of The University of Georgia, 92 % of students use the UGA App. The UGA App is the best of the bulldog nation in one central mobile app for students, parents, visitors, faculty, staff, and fans. It's available on both iOS and Android Devices. The App consists of many components. The most used component is the Bus Trackers. Though the most used component of the app is the bus trackers, many students do not use the UGA App daily as they find the component difficult to use or do not feel like pulling up their phones to just look at buses. How can students interact more with the UGA App without making it feel like a burden?
With collaboration with The New Media Institute, UGA's Student Government Association, and Enterprise Information Technology Services, New Media Capestone students develop the UGA Bus App for the Apple Watch. This innovative idea came from talking to apple watch users and realizing that UGA did not have an app for the Apple Watch. 60% of the students we surveyed would like to get bus notifications/routes on their Apple Watch. With the UGA Bus App for Apple Watch, it will allow students to check for routes and track buses just from the wrist of their hand. Students can navigate buses on their watch by inputting their current location to their final destination. No more scrolling to figure out what bus you need to catch to get to your car in East Deck.