To Good Times and New Adventures
July 29, 2019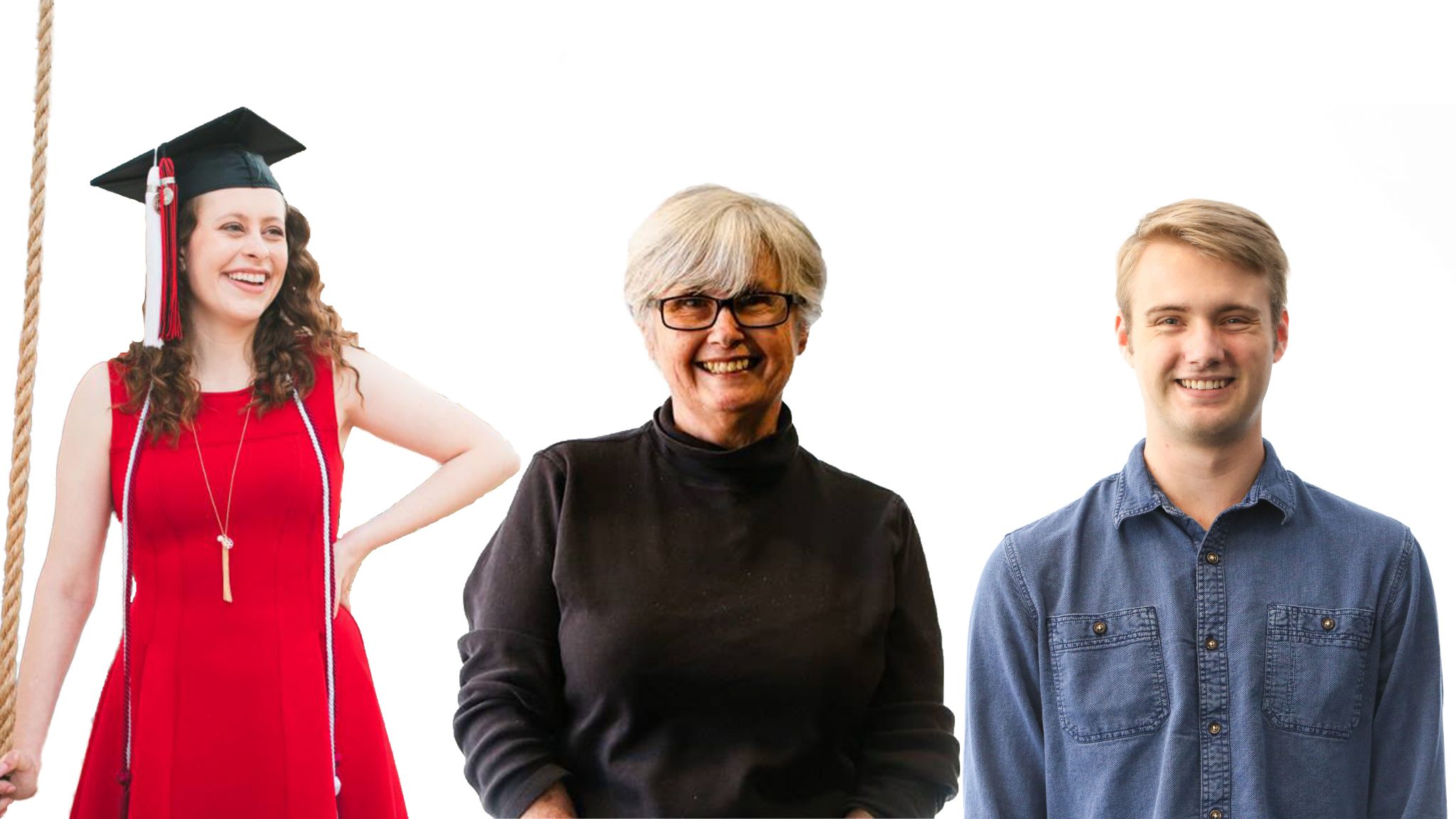 Summer is always bittersweet. As irreplaceable members of the NMI fam transition into life's next adventure, we can't help but miss each and every one of them as the new school year approaches. Here are some of our difficult goodbyes from this summer.
Do-It-All DD
For the past 8 years, Deanna "DD" Wood, the office managerial wiz, has been integral behind the scenes to making the NMI work better every day. From money manager to munchie merchant, DD has helped keep our finances in tact, students registered, and candy bowl stocked.   Freshly retired, DD and her husband, McBean (best name ever), recently made the move to the other corner of the country. While we have no doubt she'll enjoy being close to her family in the cool Seattle climate, it will take us a while to find our new groove without her here to keep us on track. She may be a couple thousand miles away, but she'll always be part of the NMI family!
Been There, TA'd That
Way back in the fall of 2013, Jake Troyer started his collegiate career strong as he registered for Intro to New Media under the leadership of the legendary Scott Shamp. Needless to say, Jake was hooked as he went on to take nearly every NMIX course offered over the next few years. Little did he know that by the end of his time on the fourth floor, he'd end up TA'ing many of them too!   Since August 2017, Jake's earned the fitting title of Jake-of-all-trades, offering a hand in nearly every NMI initiative that has taken place since. Whether you know him as Digital Brown Bag assistant, Capstone mentor, 2020 TA, Scout Papa, or TEDxUGA stage manager, Jake has always been there with a can-do attitude and skills needed to get the job done.   This past spring, he graduated from the Emerging Media Master's Program with plans to pursue a career in podcasting. Since conquering his EM Capstone endeavor, Mutual Friends, Jake has been putting his talents to the test at GPB's On Second Thought. Jake's contagious charisma, impressive talents, and unyielding commitment has made quite an impact on the NMI, and though he will most definitely be missed, we can't wait to see – nay, hear – what he comes up with next.
A Social Butterfly
After cruising through her Certificate journey with a double dose of New Media & TED, Rachael Dier joined the NMI team as the Social Media and Engagement Coordinator for the NMI and TEDxUGA. Since graduating in May, Rachel has stayed busy with freelance photo shoots and goodbye hangouts as she prepares to head north to explore a different take on emerging tech. In August, Rachael will start at Boston University with a full ride in their Emerging Media Studies Master's Program. BU is more than lucky to have her beaming personality, stalwart dedication, and inspiring compassion on its campus. And while our Twitter feeds and Facebook timelines are going to feel her absence, we have no doubt she's going on to learn and do great things. Congrats Rachael, and stay warm in Boston!