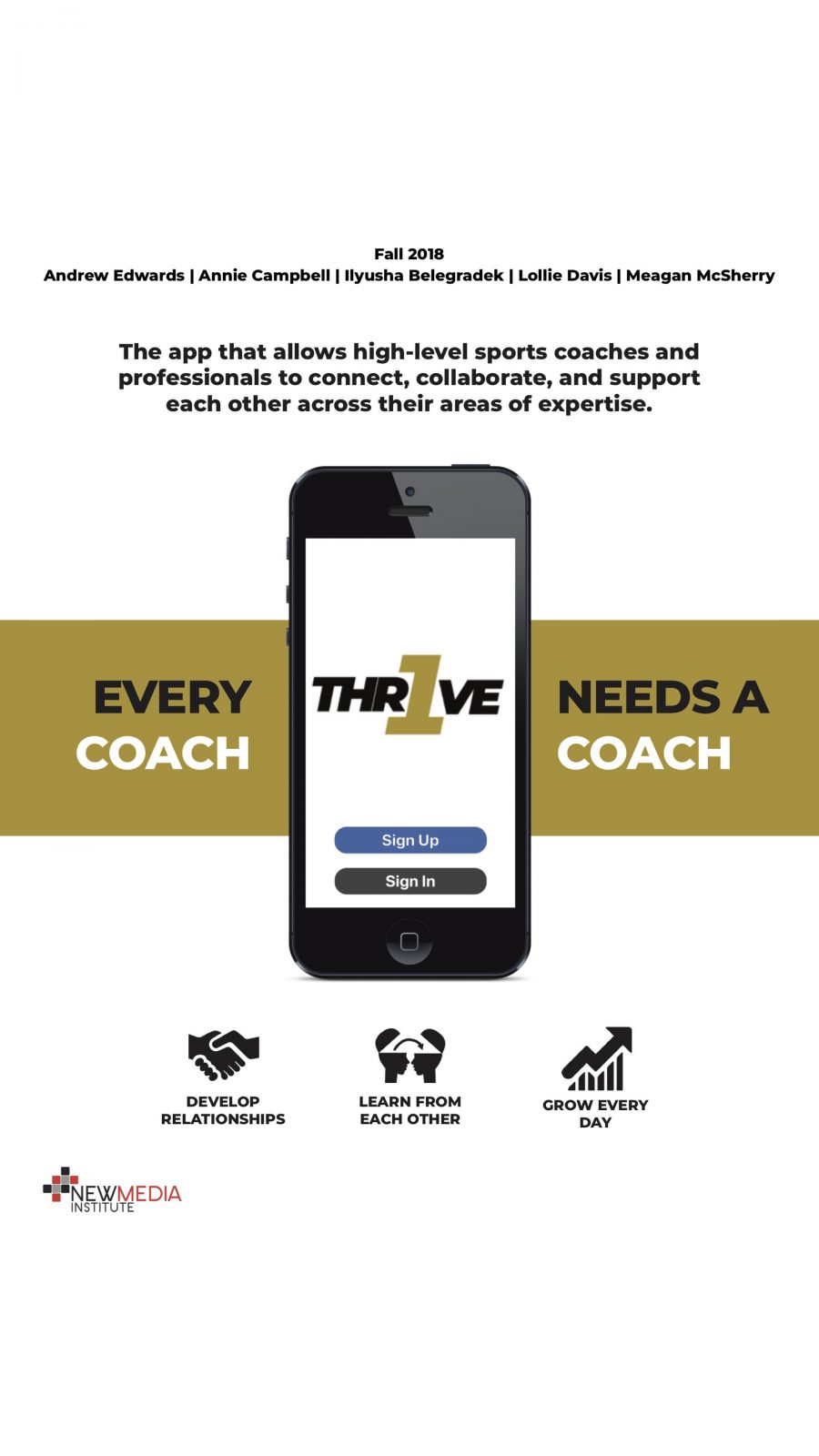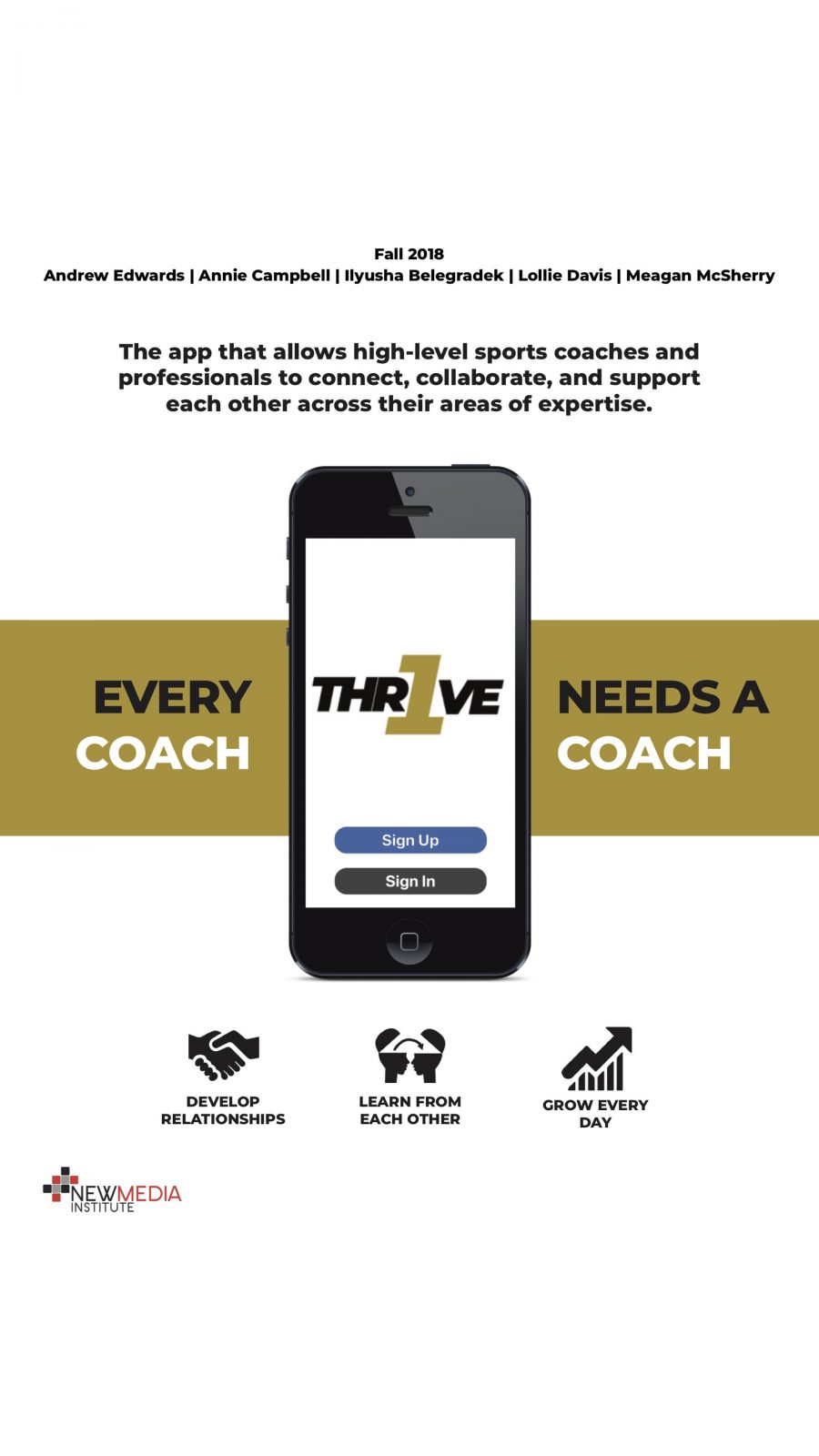 Thrive is the app that connects high-level sports coaches and professionals at their convenience to improve their skill set and morale as they face challenges throughout the season. The purpose of this app is for sports professionals to learn, develop relationships, and grow every time they visit. By leveraging training and competition schedules along with light-weight feedback collected through app notifications, the product's algorithm will offer smart suggestions for coaches to connect and share.

Head UGA Volleyball Coach Tom Black expressed his interest in developing a smart, social app to connect him with coaches and professionals who are open and interested in learning about coaching strategies and techniques from experts or coaching peers. The NMI has partnered with the Entrepreneurship Program to work together on this collaboration. With this newfound partnership, we hope to gain insight into the business and marketing aspects of launching an app such as this on the iOS App Store.
Throughout this semester, we have focused on three defining features that differentiate this app from others because of the unique user experience. As an elite and exclusive community, THR1VE offers a personal and customizable home screen showing the user's recent messages and their active growth charts that they rate each day through quick notifications. The user profile allows coaches to input their schools, sports, preferences, and their schedules for a more personalized experience. Coaches will be connected and matched through interests, and the product algorithm will offer smart suggestions. Once coaches are connected, they can easily message back and forth whether on their profile, home screen, or message board. We focus on developing an app that takes very little time to learn and adjust to so there is no learning curve to get over. Coaches don't have time for that.