The Bonnie Heretics
May 7, 2021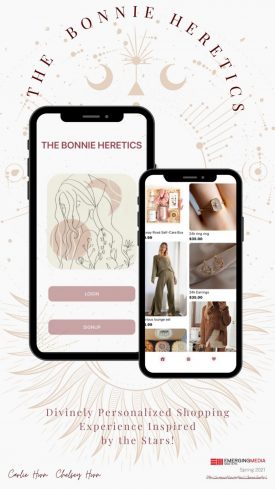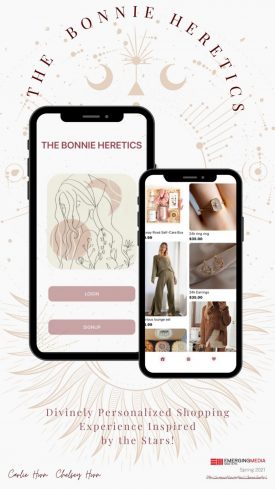 Founded by two sisters who were dissatisfied with current self-care shopping trends, The Bonnie Heretics channels the insights of the celestial to support your terrestrial wellness journey. Inspired by a dream in which their grandmother visited them from the Great Beyond, the sisters set out to design an online shopping experience that uses star-powered data to design uniquely curated product recommendations and self-care rituals based on users astrological birth charts.
Astrology is an illuminating vehicle for self awareness but it is woefully underutilized by modern retailers to amplify the customer experience journey. The astrological birth chart goes beyond an individual's sun sign to unlock the deep secrets of a person's inner workings. These secrets can inspire shopper's purchasing decisions, if they have the guidance of a supportive community ushering them towards higher understanding.
The Bonnie Heretics is an immersive e-commerce experience which celebrates uniqueness and builds community. Bore out of the desire for divinely personalized shopping, the company's app allows users to calculate their birth chart, shop an array of self-care supplies like bath bombs, CBD tinctures, candles, supplements and more! Users can turn on push notifications to connect with other members, reveal their customized horoscopes and product usage suggestions.
The Bonnie Heretics is a magical manifesto, a love letter to anyone who has ever felt left out. After all, The Bonnie Heretics believes heretics aren't heathens, they're thought-leaders and trailblazers ahead of their time and that kind of beauty deserves to be celebrated.