The Bannister Foundation
January 31, 2019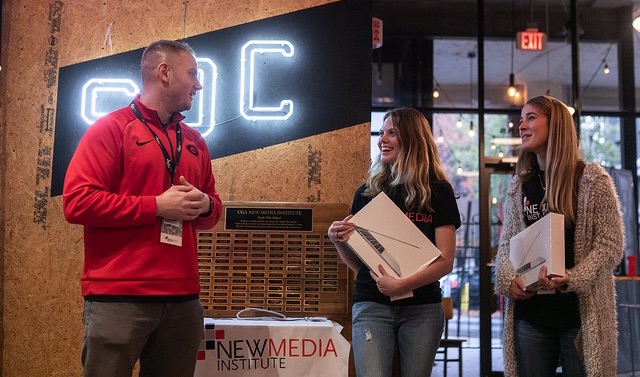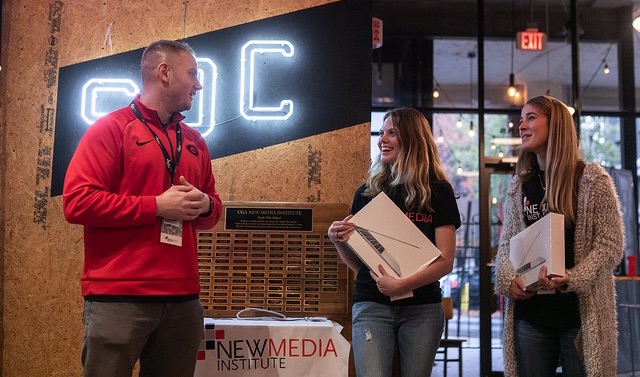 For 19 years, the NMI has brought together people from all over to learn and grow and not only make something work, but make it work better. Today, the NMI family is bigger than ever, but this growth hasn't diminished the passion our alumni have for our mission and the students pursuing it. Justin Bannister is one of these alumni.
Many students (including Justin) have experienced an enthusiasm for innovation yet a lack of access to the technologies needed to effectively execute their ideas. To help combat this obstacle between graduation and dream job, Justin identified a primary need these students face and took serious steps to make a difference.
Creating The Bannister Foundation, Justin and his team started a bi-annual scholarship for New Media Capstone students who effectively demonstrate the drive to thrive in a tech-centric career. Each semester, 1 or 2 deserving students will be awarded a new MacBook to help them succeed in the industry. Justin hopes to continue expanding the scholarship to further his mission of activating personal growth through emerging technologies.
In December, the inaugural Bannister Foundation scholarship was awarded to two seniors, Christina Conner and Annie Campbell. Congratulations! Thanks to this scholarship, both students will enter the workforce without being limited by out-of-date technology. And this is just the beginning! We look forward to seeing the impact The Bannister Foundation has on students in future semesters.