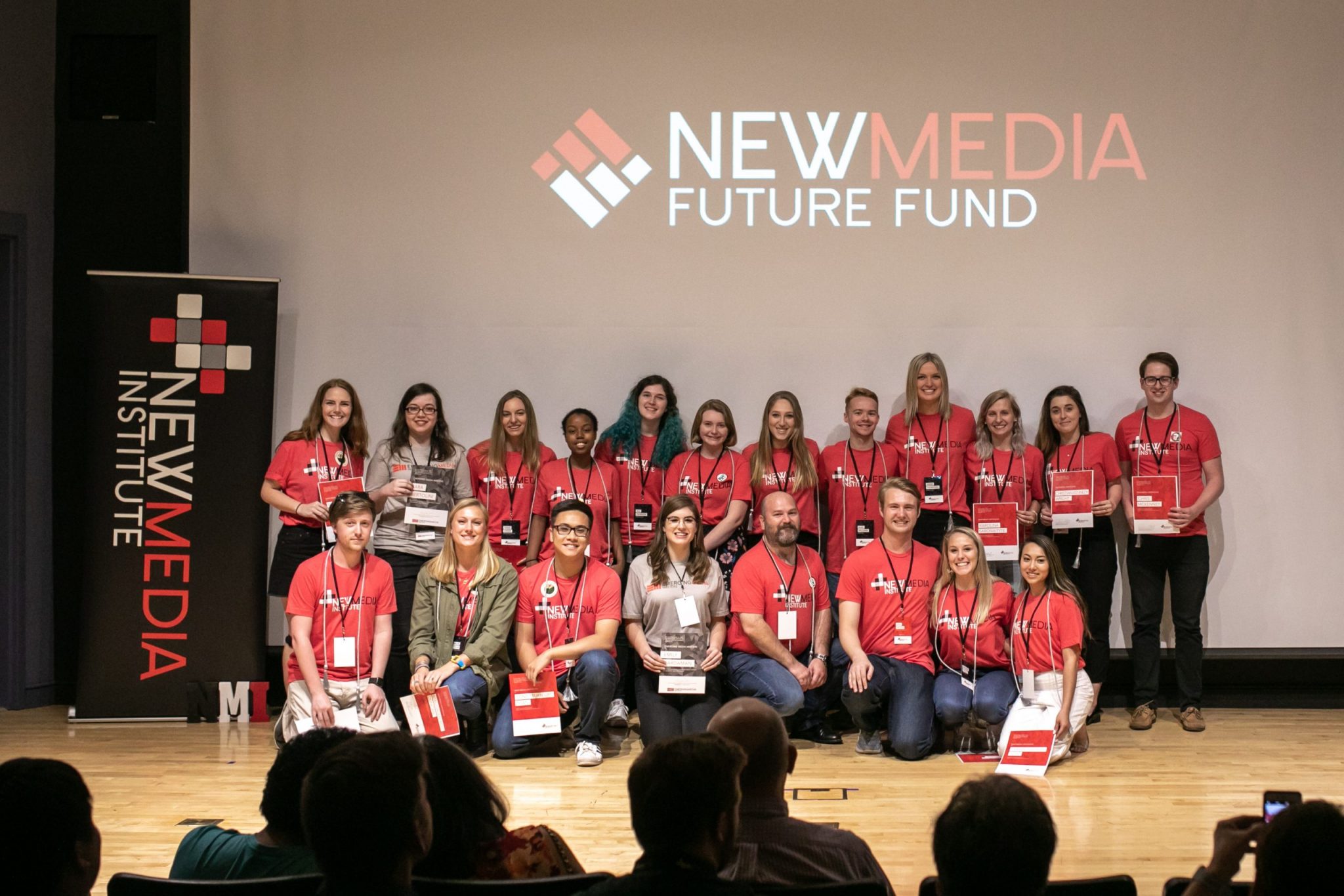 Fundster Fam
A few semesters ago, the NMI launched the Future Fund, an opportunity for graduating students to continue making an impact on the NMI even after they take their first step through the arch.
This semester, we are thrilled to welcome 21 new technowledgable members into our Fundster family–our biggest edition yet!
A huge thank you to all of our New Media Fundsters: Brenna Coyle, Maggie Duncan, Aisleigh Edouard, Samantha Fehd, Megan Flory, Tessa Green, Margo Hays, Chris McKenney, Dennis Nolan, Brittany Paris, Jillian Pehrson, Tony Phan, Karolina Sabonaityte, Annie Thompson, Luke Thornton, Alex Williams, Becca Wright, and Christian Wright.
And of course, a round of applause for our Emerging Media Fundsters as well: Sara Bertolini, Emily Dardaman, and Jake Troyer.
With their dedicated support, the NMI can continue to provide students with the emerging technologies, creative learning environments, and faculty support they need to explore and innovate. Thanks for helping us make it work better for years to come.
Kriqit
Once again, we would like to send a huge shoutout to our Spring 2019 SLAM Sponsor, Capstone Client, and favorite on-demand landscaping team — Kriqit! While our awesome students and faculty make it work, Kriqit's commitment to the NMI helps us make it work better!