Tallassee Park
May 15, 2020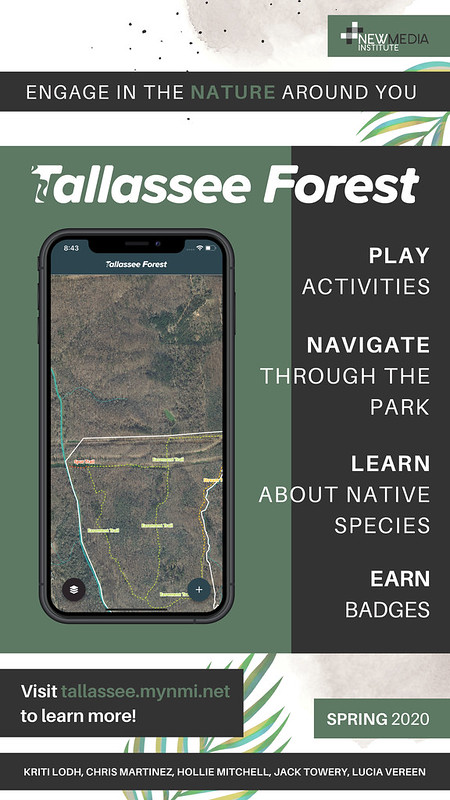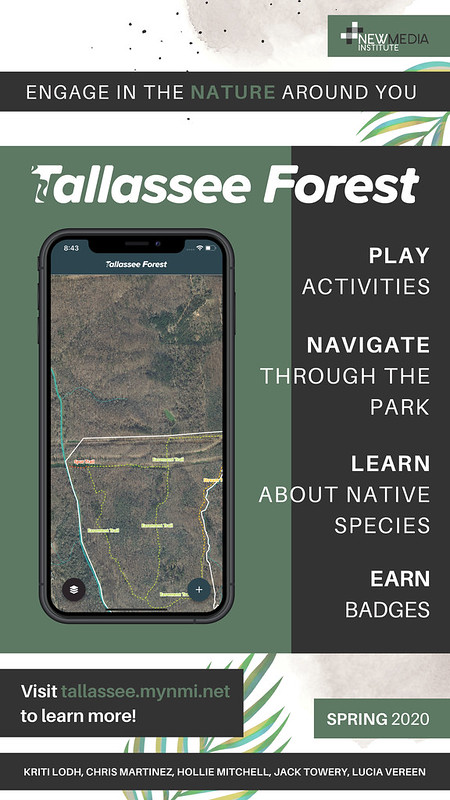 The Tallassee Park Project Team is developing a cross-platform mobile app in partnership with the Oconee River Land Trust for the up and coming Tallassee Park in Athens, GA. The land is currently a conservation easement, meaning the land trust is in charge of protecting the land from any development that may cause harm to the natural environment within the property. The goal with this application is to engage students, their parents, and community members overall in Athens with Tallassee Park and educate users on the importance of conservation easements. To create the cross-platform app, the team is leveraging the React Native library to develop for Android and iOS simultaneously.
The application's primary target audience is middle school students, specifically those of Burney-Harris-Lyons Middle School located less than a mile away from the Tallassee Park property. However, the application is designed in an easily accessible manner for anyone interested in nature to be able to use it easily and immerse themselves in the application's various features. These features include interactive individual and group games, points of interest curated by the Oconee Land Trust along the trails throughout the property, and informational sections seeking to educate users on the types of animals, trees, and other organisms living within the park. Due to the fact that the application utilizes integrative strategy and technology, the team predicts that it will influence more students to enjoy the learning process and retain more from their future excursions within Tallassee Park.
It is the Tallassee Park Project Team's hope that the cross-platform application will generate interest in the Burney-Harris-Lyons Middle School students to go out into nature and learn in an interactive as well as collaborative way. Many middle school students are stifled, trapped in classrooms all day, and this application is a means for the students and their teachers to branch out, be creative, and learn through nature and technology while still reaching state education benchmarks. The Oconee River Land Trust holds administrative privileges and has given access to the students and faculty of Burney-Harris-Lyons middle school to begin testing the application. Once the park is open to the general public, all community members will be able to find the app on iOS and Android app stores, with no password protection upon download.