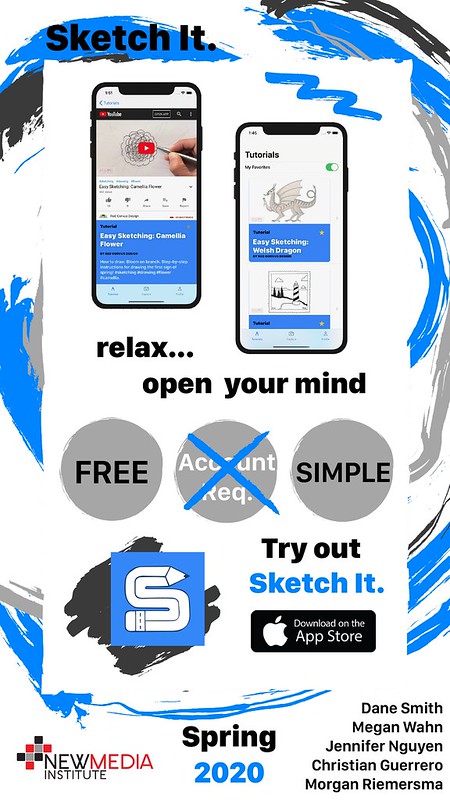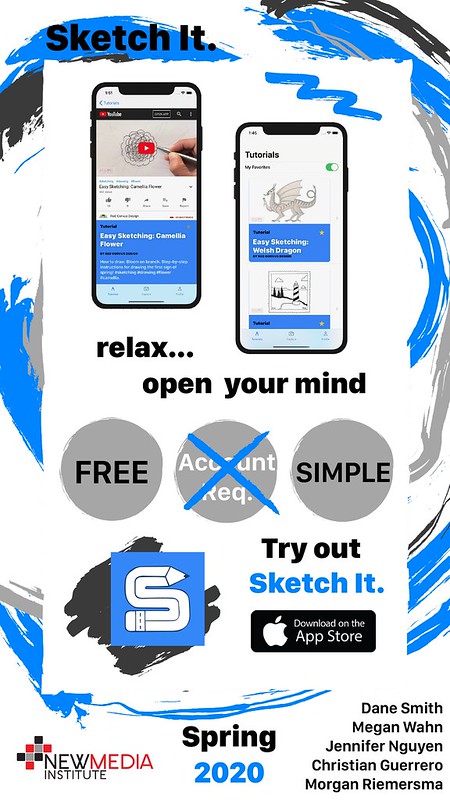 If we had to guess, you're probably not a Picasso when it comes to drawing. Annnddd you probably don't feel like you have the time to even begin trying to be. No worries. We can help with that. We're Sketch It – a sketching app that provides a fun, creative and collaborative user experience by encouraging people to learn how to draw and be creative at their own pace and on their own time, regardless of their skill level.
Developed by the Sketch It Team at UGA's New Media Institute and Associate Professor Amitabh Verma, Sketch It connects smartphone users with instructional videos that Verma made himself. Using paper and pencil, users simply have to follow along with the step-by-step video to complete their masterpiece. After the tutorials are complete there is a submission folder that allows users to take a picture of their work and post it to the social media of their choosing to receive feedback from a creative community of fellow Sketch It users.
Sketch It is great for artists of any level – whether you're a novice or a seasoned sketcher. We've got tutorials for all expertise levels, and then some. And you can learn whenever and wherever you want, even if it's only for a few minutes a day.