Project Reels
May 5, 2023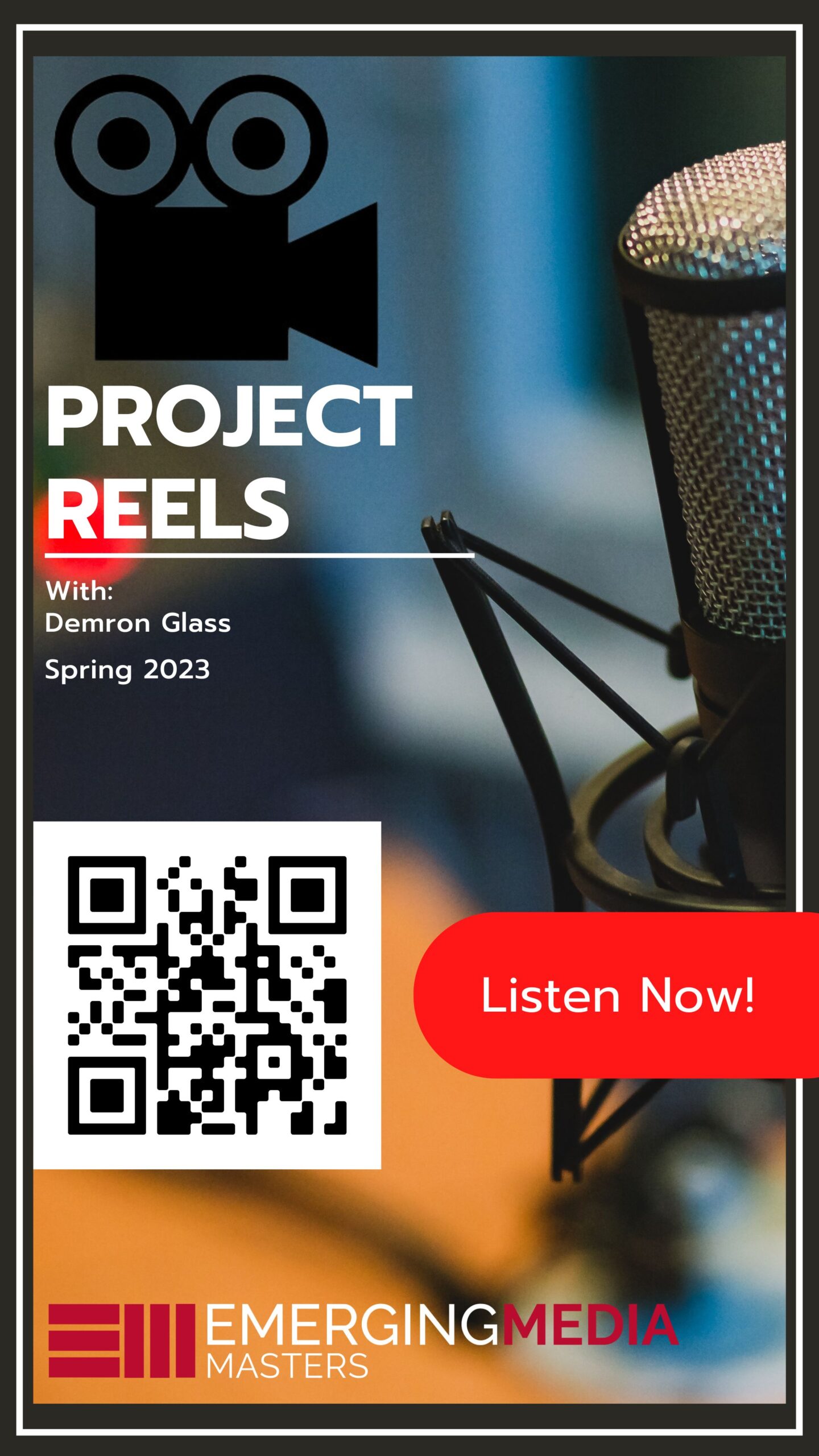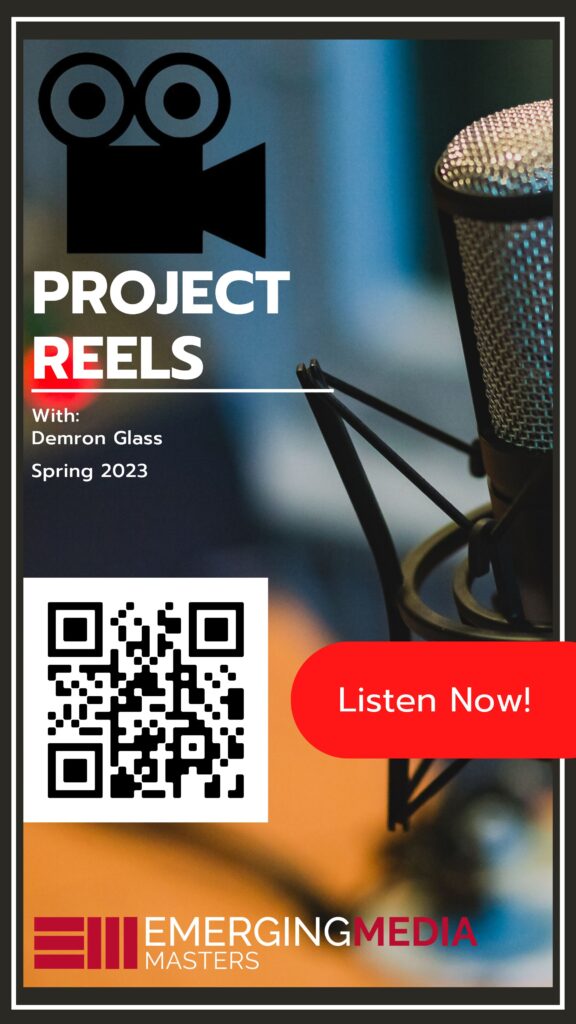 Project Reels is a podcast who's main purpose is to teach people about project media do's and don'ts by use of the foundation of Digital Media Story-telling. Using film and television to convey my ideas and knowledge about Digital media storytelling, and twisting that information into terms and guidelines for prospective project makers to learn from and use is the main purpose of Project Reels. I find project trailers and presentation to be vital to a product's success in many scenarios, but through my experience, project media isn't really talked enough about to help someone learn how to properly use it to their advantage. In addition to the podcast itself, I also have a webpage to house the information about the podcast, and where to listen to it.
My application of an emerging technology is not only the podcast itself, but also the knowledge of digital media storytelling being used to convey ideas and helpful information about the types of project media that we will all use for our capstone. I hope to help people understand how important their project trailers/presentations are to their project as a whole by discussing ideas based around POV, Soundtrack, Pacing, Main Point, etc, in film and television. It's just as important to you as it is for these successful films and shows, and it's a big reason why they became so successful in the first place.
Listeners will have access to six episodes based around the eight main Points of digital media storytelling. These points are Outline, Main Point, POV, Dramatic Question, Emotional Content, Gift of your Voice, Soundtrack, Pacing, and the Overall purpose of the story. They will also get valuable examples of these ideas being used in popular films and shows that they may have watched in order to get a proper understanding of the point, and relate it to something they love. Listeners will also have access to a website that houses the podcast in its entirety, with links to each episode on whatever platform they use to listen.