Potions, Pumpkins, and Panels
November 4, 2022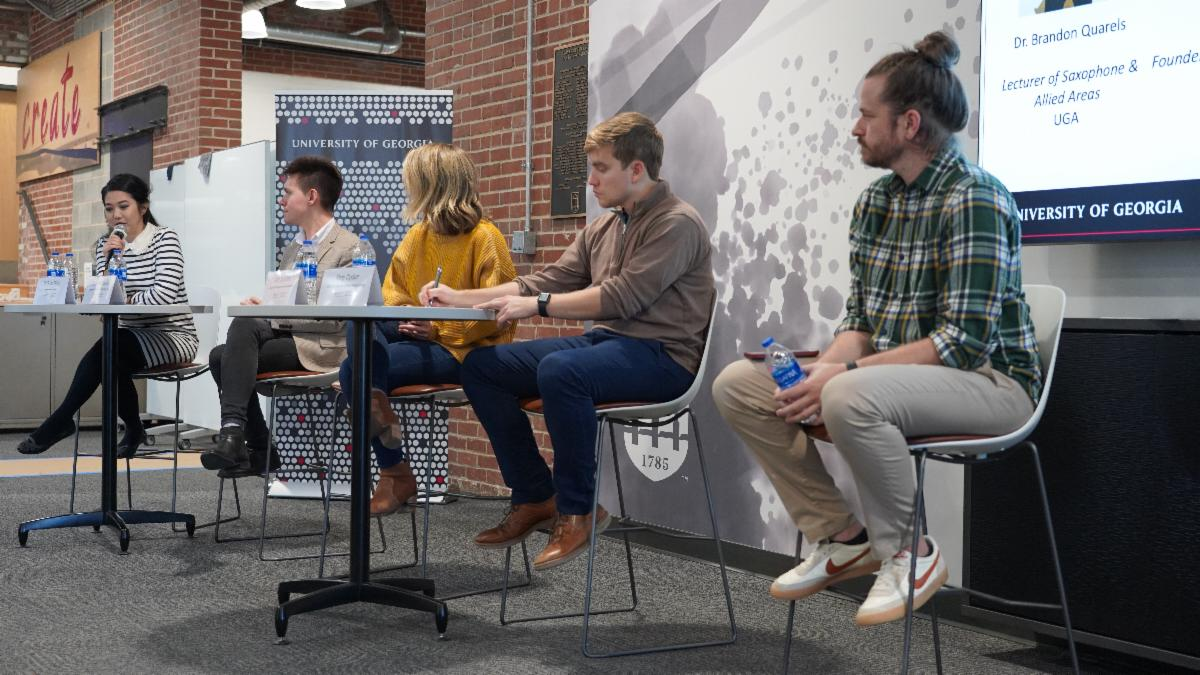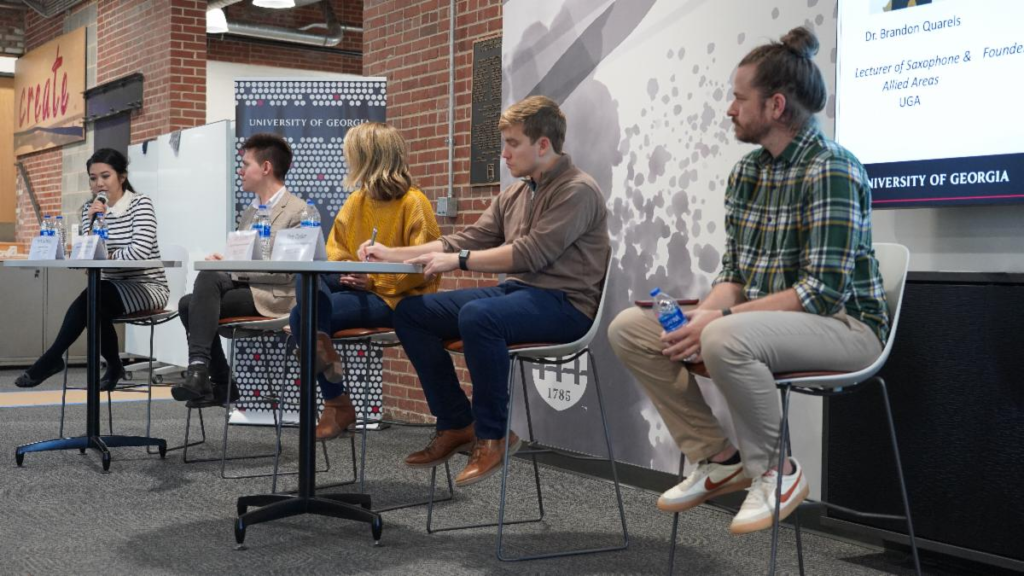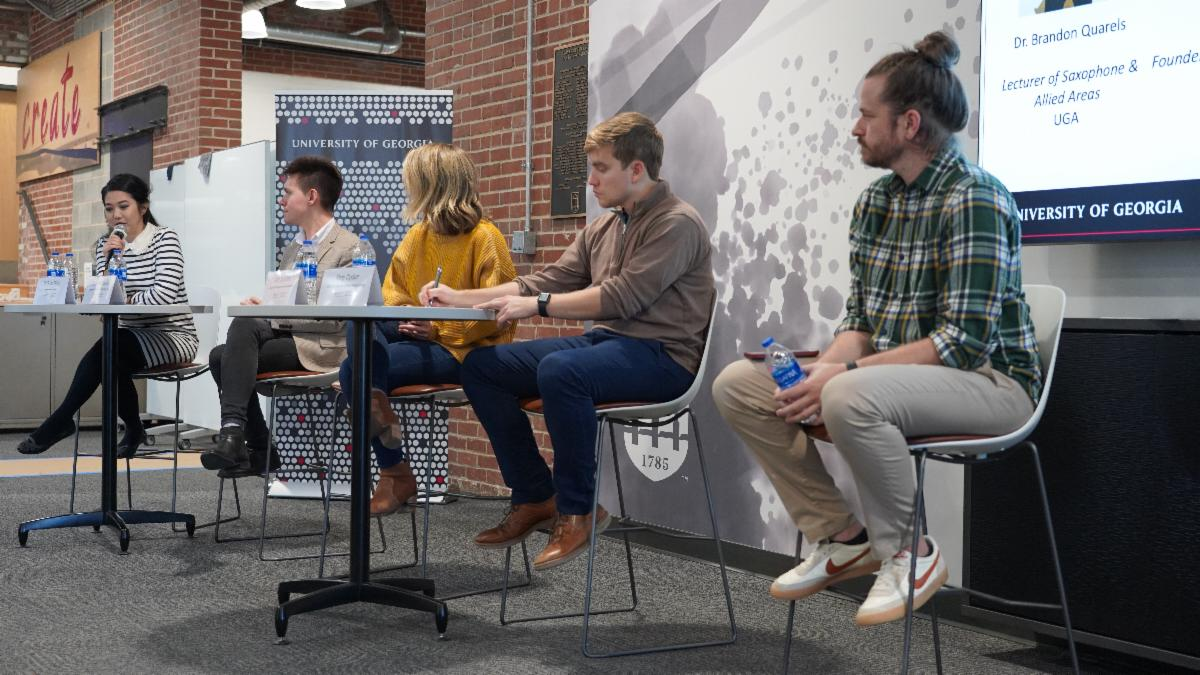 UGA's Innovation District is currently hosting a Bootcamp for Creatives. Over the course of seven sessions the cohort explores the basics of commercialization and targeted skill-building, and receives one-on-one support from experienced coaches.
Each session is dedicated to a specific topic, and the NMI took the spotlight for a panel focused on branding and marketing.
Chris Gerlach served as moderator for an incredible lineup of panelists that addressed the unique challenges related to branding and marketing commonly faced by innovators and entrepreneurs in the creative industries.
NMI Alum and Advisory Council Member, Shep Ogden, served as a panel expert. Shep is the CEO and co-founder of Offbeat Media Group, an Atlanta-based social-first company dedicated to disrupting traditional and social media marketing industries.
As the Innovation District continues to thrive, the NMI looks forward to facilitating more connections between our esteemed Advisory Council, alumni, and up-and-coming entrepreneurs. If this sounds right up your alley, look for further opportunities coming down the pipeline!