Picture Window
May 15, 2020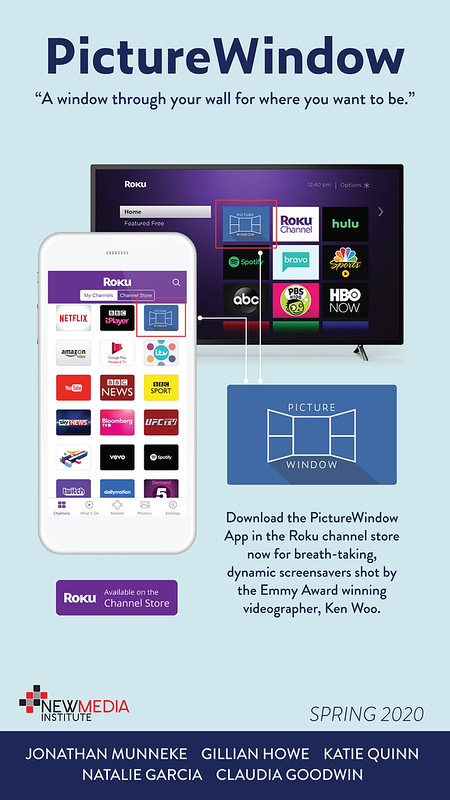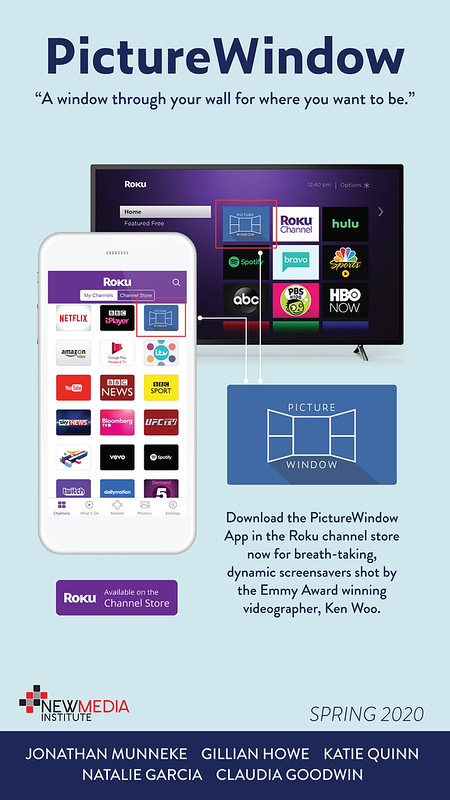 Coming soon to a TV near you – PictureWindow. PictureWindow brings the world to a Roku enabled device near you. Thanks to the work of 27 time Emmy award-winning photographer and videographer Ken Woo old boring screensavers are a thing of the past. PictureWindow has raised the bar for your TV's screensaver by creating a window through your wall for where you want to be. With beautiful 4K video from across the world available on your TV screen you may never want to leave your couch again.
The PictureWindow channel will allow the user to stream 4K videos of incredible natural landscapes as well as cityscapes of the world with full stereo Dolby sound to enhance the experience. This app will turn your Smart TV into a virtual picture window out onto the world's most beautiful vistas of beaches, mountains, landscapes and cities.
The PictureWindow is a screensaver application that can turn your TV into a full size picture frame providing hundreds of gorgeous, preloaded photographs that can be selected to be viewed individually or can be programmed to cycle through them for an ever changing series of artwork on your wall instead of the large black hole on your living room wall when your TV is turned off.
Our team has worked with Ken Woo to create a Roku screensaver channel to bring his world-renowned cinematography to home TV screens everywhere! Our team has created a channel that plays videos and still images on a loop, has categories, and allows the viewer to create a playlist of videos and images to appear on the screen. We have created a logo and brand aesthetic as well as a UX Map to show how the user how to navigate through the application.