Peabody Awards
December 8, 2018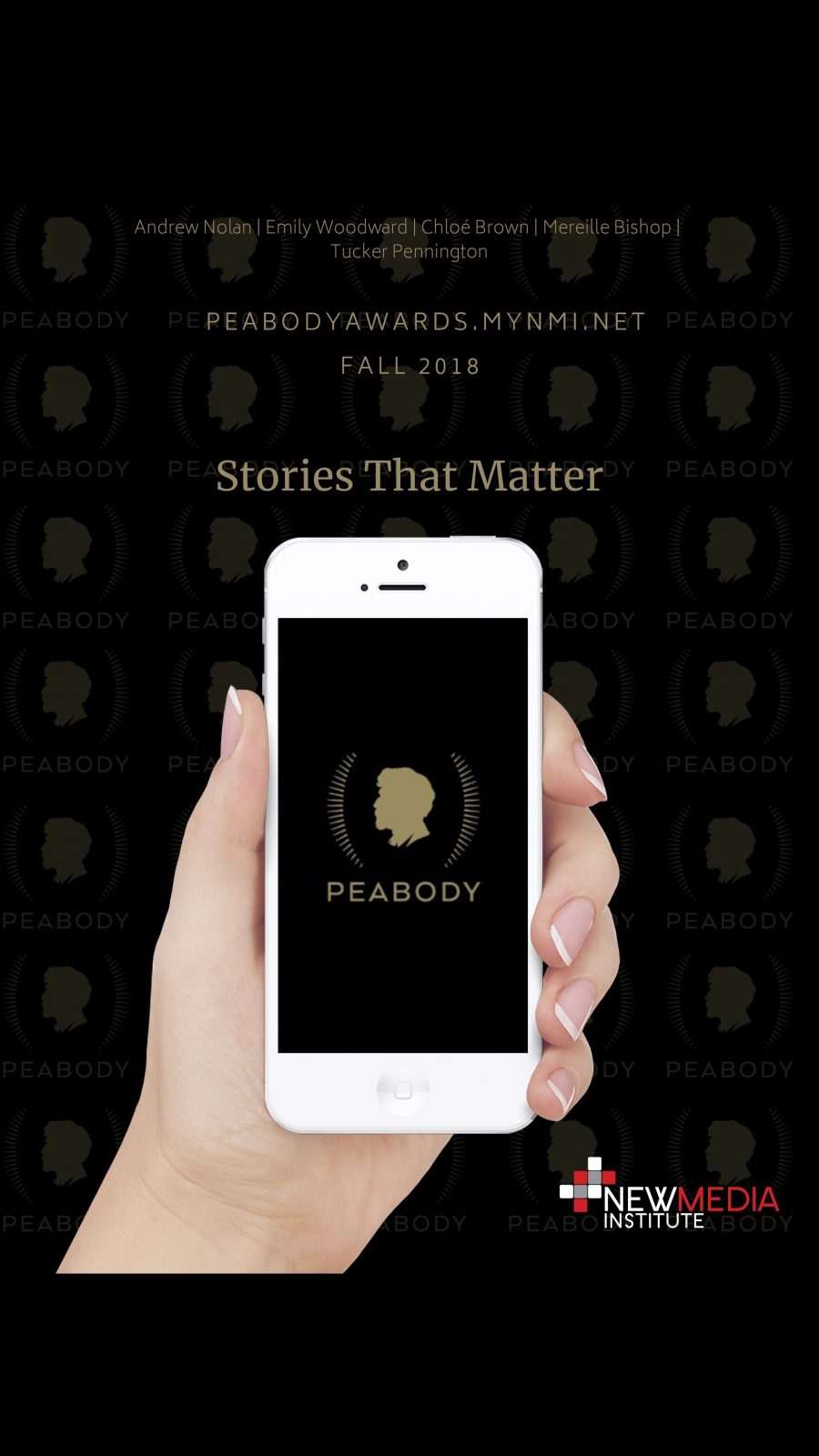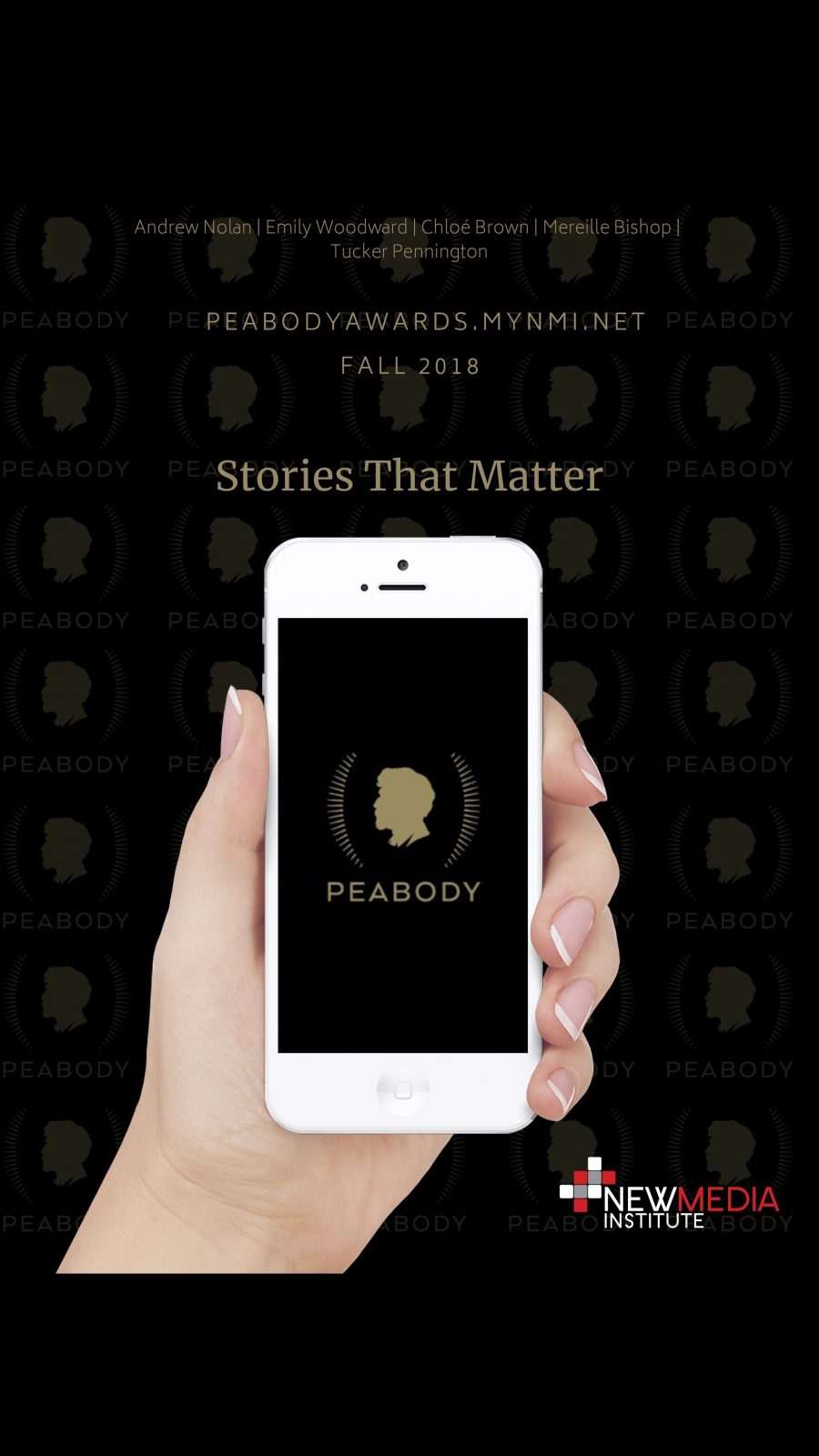 The Peabody Awards recognize the pinnacle of broadcast media and are hosted right here at the University of Georgia at the Grady College of Journalism and Mass Communication. Our app will allow users to learn more and favorite programs that have won, view behind-the-scenes Peabody content, and take you to the streaming app needed to view those shows. The app will be a useful tool for all media lovers, from industry professionals to T.V. fanatics.
Because the Peabody Awards started as a parallel to the Pulitzer Prizes, it has always been an award that prided itself on prestige. The design of our app focuses on mirroring the two integral components of that philosophy: a professional design aesthetic and a focus on stories that people will care about. Finding a balance between these two goals led us to focus on presenting Peabody content in an intuitive and engaging way.
Whether you want to learn about the various awards and their respective winners, or you want to enjoy the pageantry of the show with the press of a button, our app offers a way to seamlessly learn and explore the best content of the digital world. Download now!