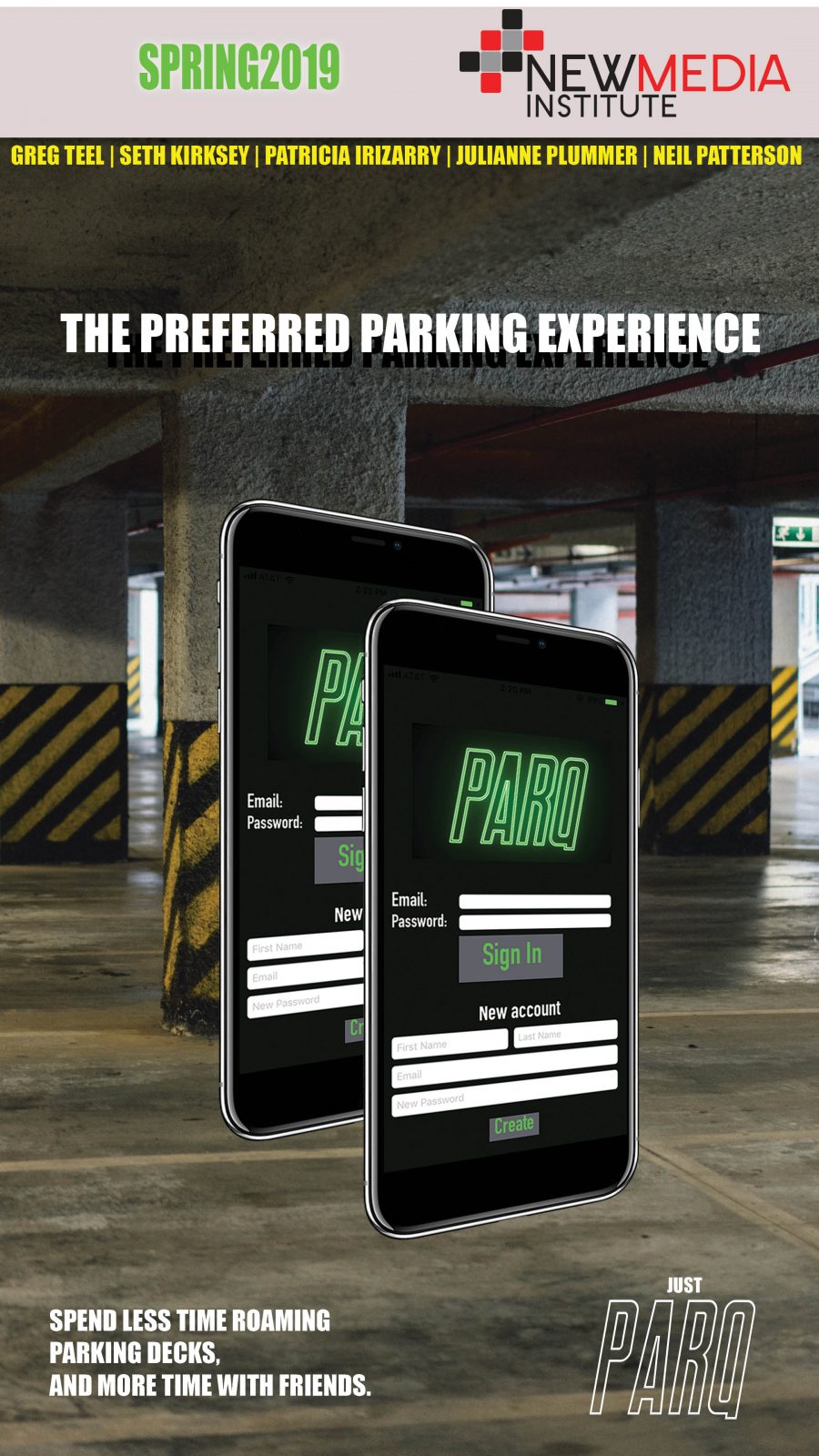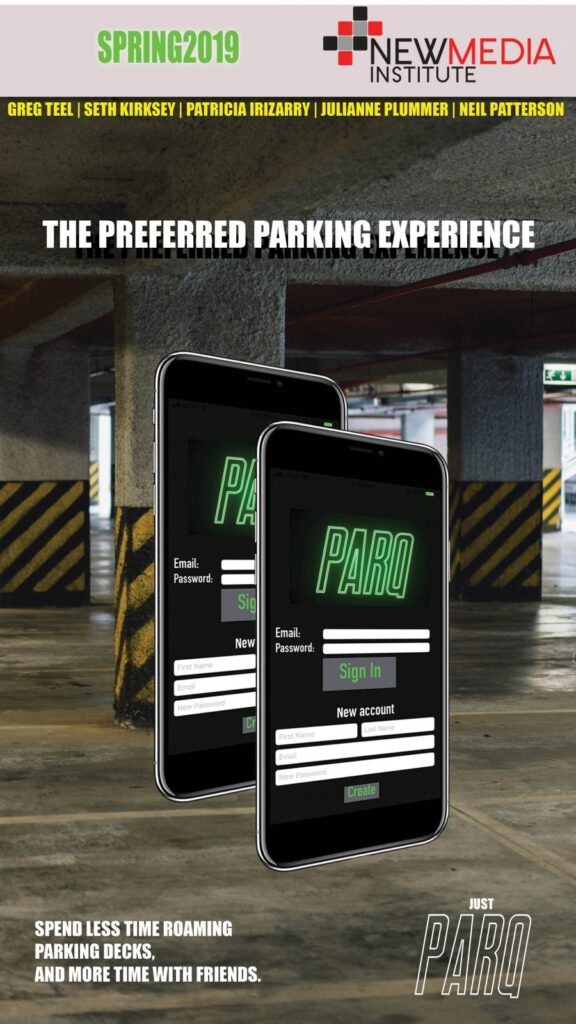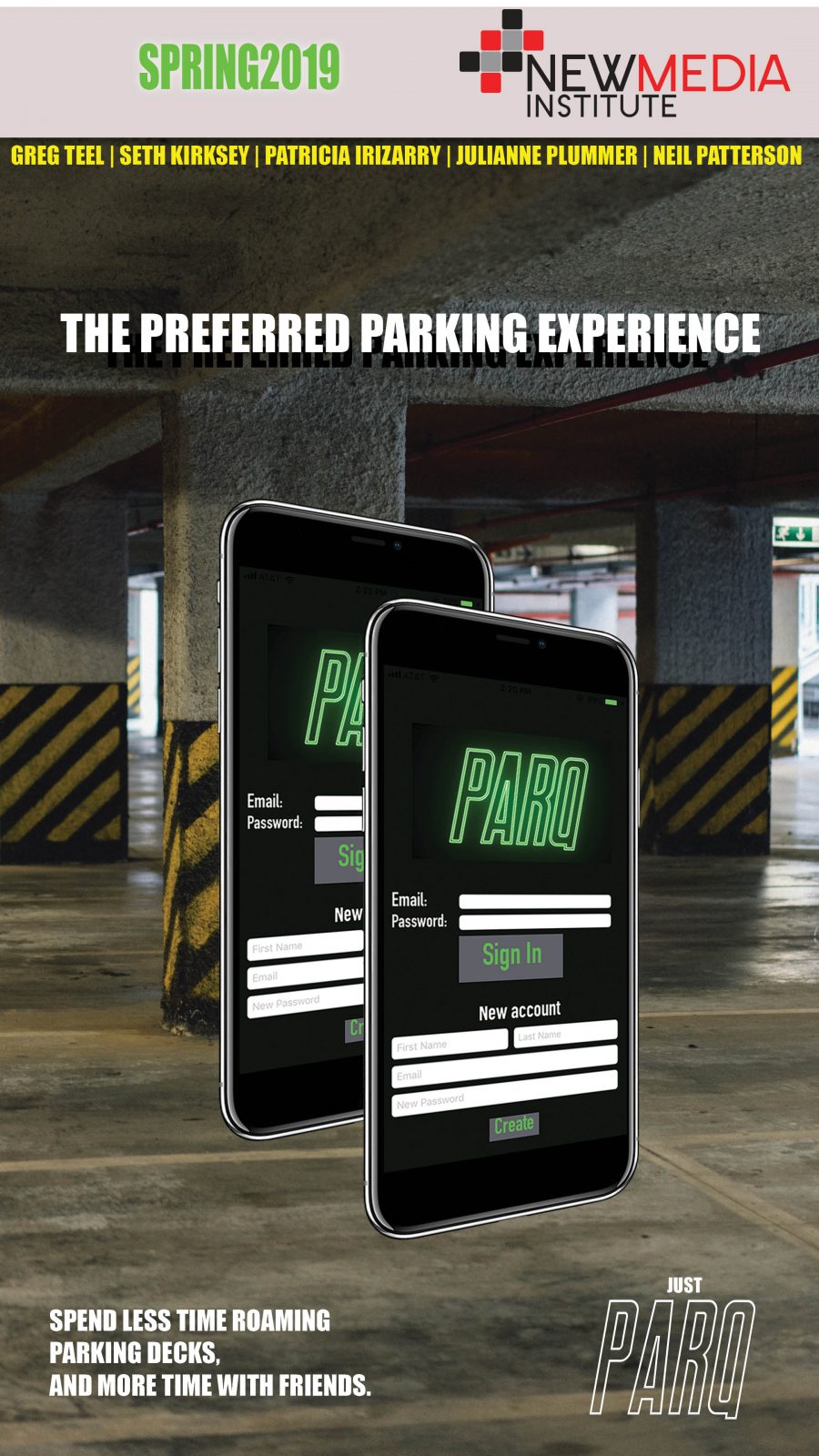 At the beginning of the semester, client Justin Bannister presented the team with a unique proposition: finding a way to make the empty spaces in residential parking decks profitable for both the owner and a third party. Out of limited visitor parking, potentially unsafe street parking and a host of people in an apartment complex wanting to borrow each other's parking spots, Bannister recognized an incredible opportunity for all involved, and presented the idea to the University of Georgia's New Media Institute.
Each individual hand selected to be on the Parq team brought a unique set of skills to the group, from videography, to project management, coding, to branding and marketing. Over the course of a semester, the Parq team grappled with creating an app that featured a modern design and intuitive feel while truly setting itself apart from others in the industry. Each checkpoint of the project was met with vigor and a forward-thinking thought process, pushing the boundaries of what this app could be and catapulting team expectations. The Parq team transformed this app into the "preferred parking experience."
Parq reaches beyond similar apps as it caters specifically to residential parking decks that other services neglect. Unlike other competitors in the market, Parq strives to bring not only convenience but profitability to all of its users through the monetization of these parking spaces. All of this is done while focusing on what users have told the team is most important to them: safety, ease-of-use and a sense of community. These three factors have molded Parq into the app this team proudly created over the course of the semester. Now, users can spend less time finding a parking spot or worrying about the safety of their car, and more time with family, friends and cultivating exciting experiences.