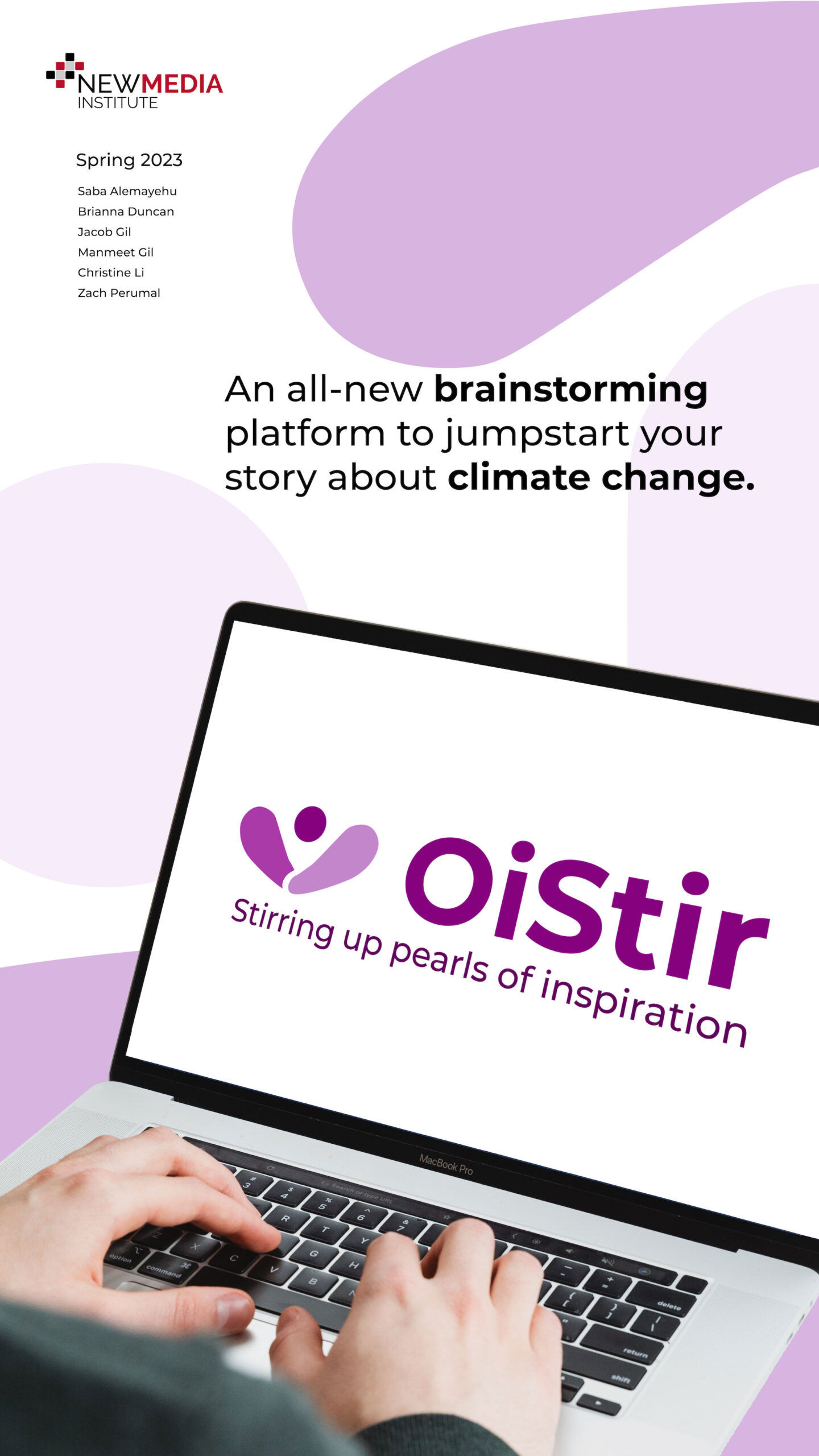 Introducing Oistir, a groundbreaking multi-platform website for professional film/TV writers and content developers that offers curated climate-related audio content as a brainstorming aid. The OiStir team is a group of interdisciplinary professionals who came together with the purpose of allowing users to explore ideas freely and without constraints. Developed in collaboration with esteemed client, Dr. Jay Hamilton, this project promises to revolutionize the creative process and streamline the path to brainstorm success.
At its core, this project aims to bridge and solve two pressing problems of our era: the need for fresh, unique ideas in the entertainment industry and the urgent call to address climate change. Featuring expert discussions in easily digestible audio clips, our comprehensive resource is tailored specifically to the needs of professional writers and content developers looking to promote the new climate wave in the entertainment industry.
Dr. Hamilton, a renowned expert in the field, has long recognized the need for a more collaborative and interdisciplinary approach to climate change awareness within creative work. With a focus on innovation and creativity, the team behind this project committed to leveraging their skills to ensure Dr. Hamilton's vision came to fruition. Using emerging technology to enhance the user experience, this website offers truly cutting-edge technology such as Assembly AI that promise to set a new standard for the industry. So why wait? Discover a treasure trove of inspiration and expertise – visit today!