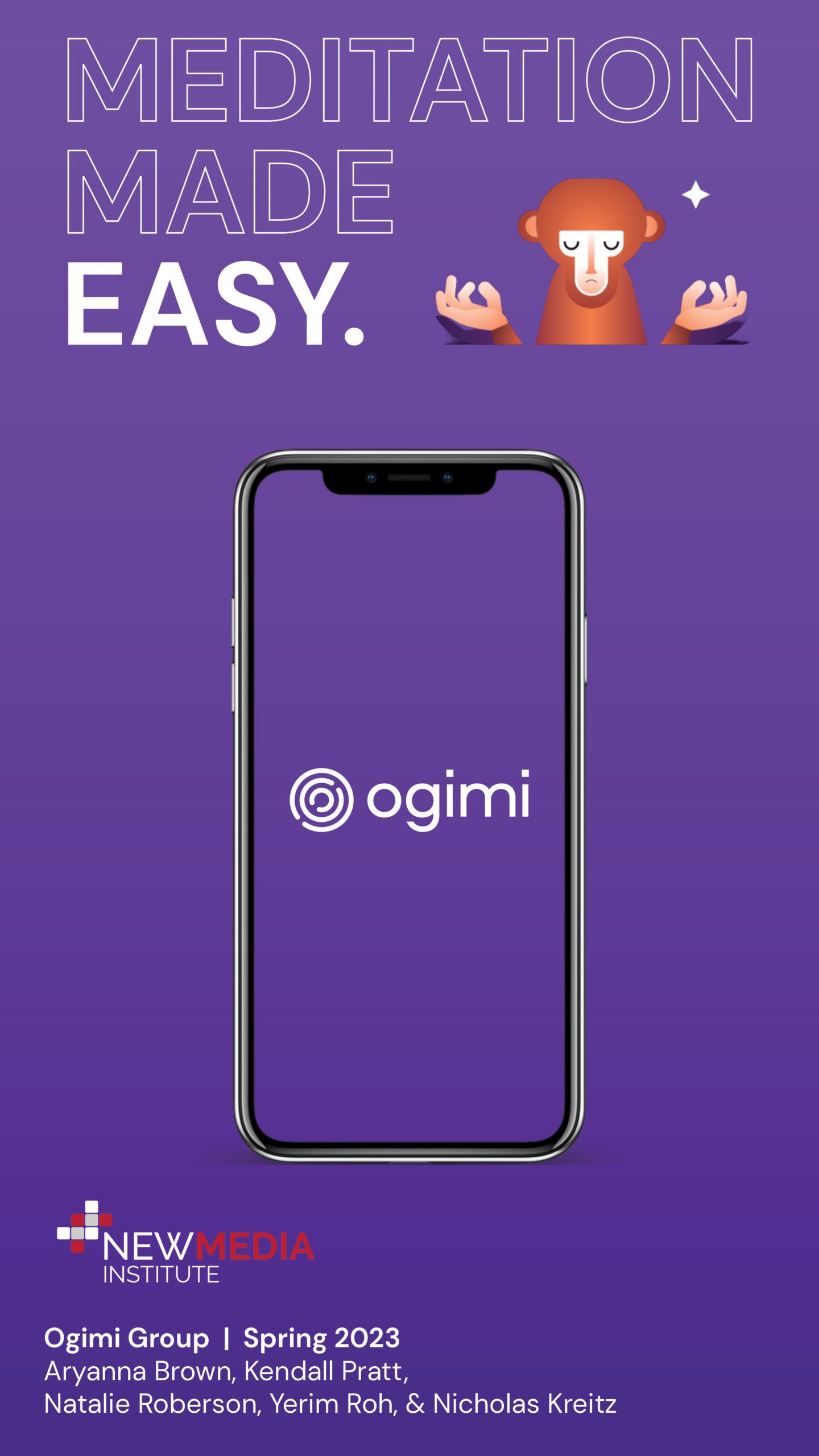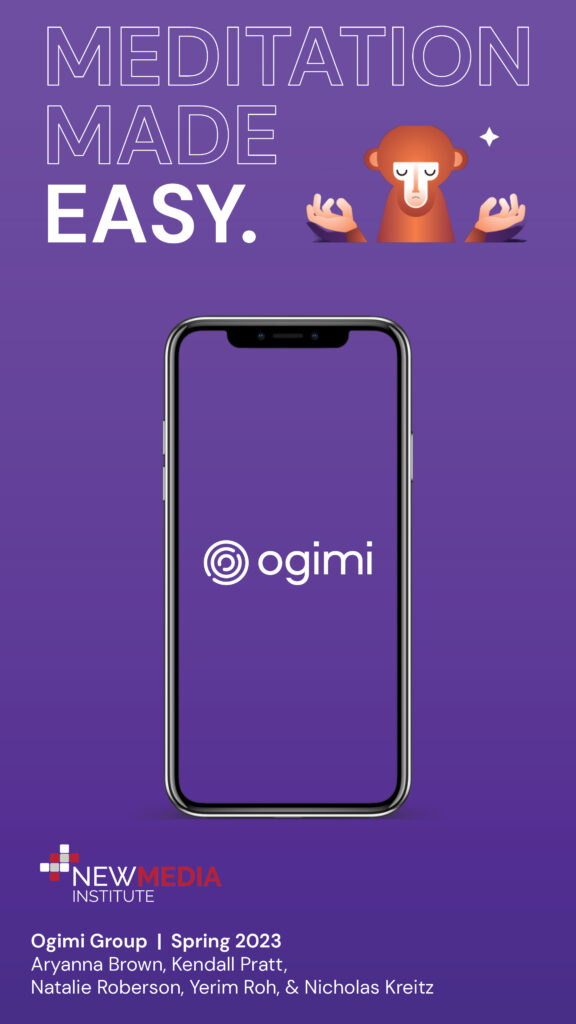 Introducing Ogimi – an app changing the meditation game, making mindfulness easy, fun, and personalized! Ogimi Labs, in its original form, is a Chrome extension that allows users to meditate online from their office space or home computers. The Ogimi team has been tasked by the co-founder of Ogimi, Dan Gnecco, to create an app that builds upon pre-existing features in the extension as well as to design new features that entice users to create habits in mindfulness. While the Ogimi Labs Chrome extension seeks mainly to target Gen-Z and Millennial knowledge workers, the app seeks to additionally target stressed out students and workers, looking for a convenient and fun, on-the-go solution.
Whether you're a beginner or a seasoned meditator, Ogimi users are given the opportunity to customize their meditation experience to align with their current place in their mindfulness journey. With the consistent use of the Ogimi app, we hope users are able to improve their meditation experience and reduce their day to day stress. Ogimi's ultimate goal is to help usher in the era of Mindfulness 3.0, where meditation can be a personalized experience for everyone. Through leaderboards, streaks, and a visual roadmap, users are able to visualize their meditation journey and feel motivated to stick to their goals.
Ogimi works to tailor meditation sessions to an individual's needs. User's no longer need to question whether or not meditation is right for them, because Ogimi makes mindfulness right for everyone! Through Ogimi, meditation becomes fun and rewarding, making mindfulness accessible and encouraging users to build meditation into their daily routines.