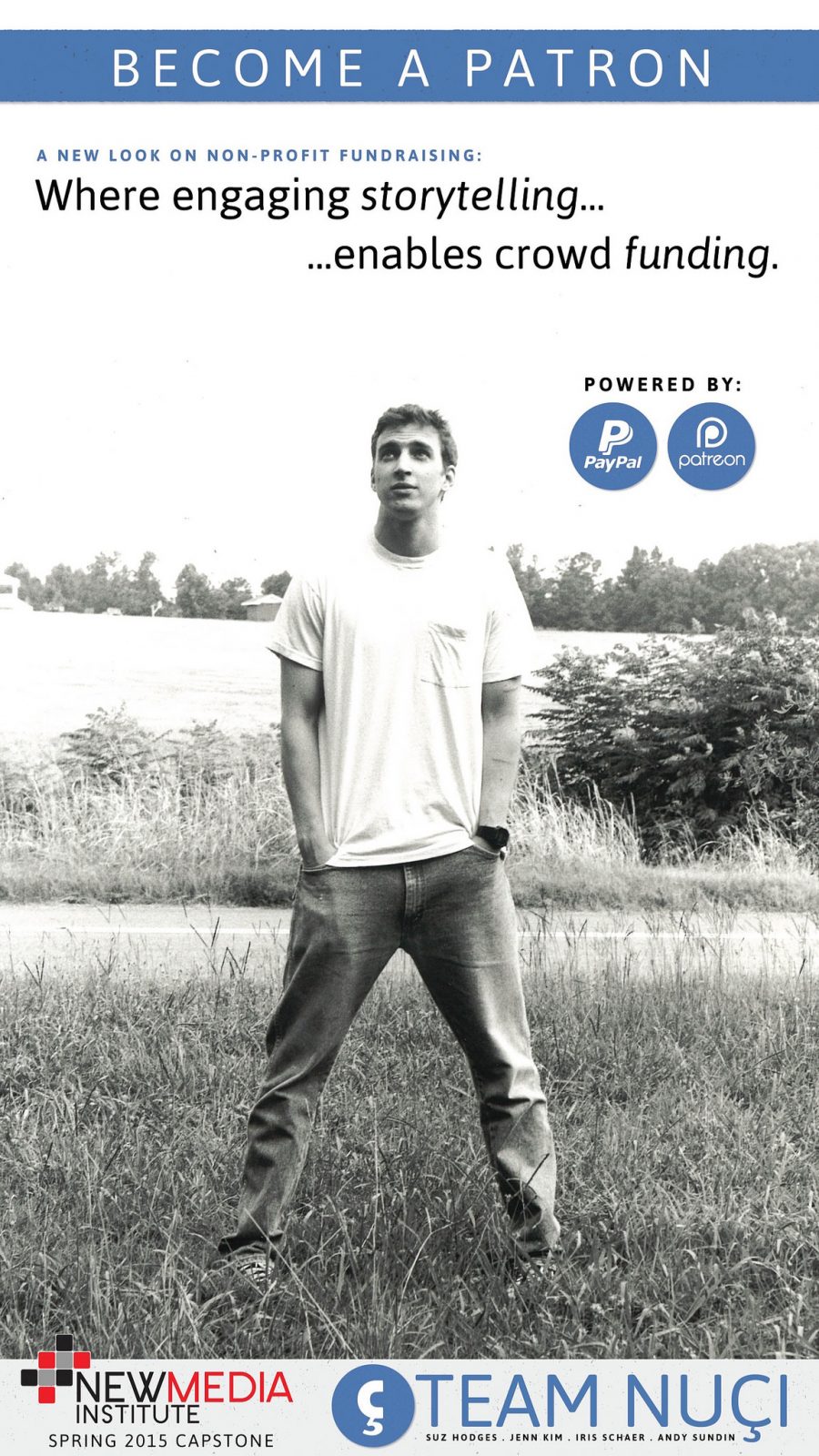 Nuçi's Space is a non-profit health and music resource center in Athens, GA. The aim of the organization is to prevent suicide by providing obstacle-free treatment for musicians suffering from depression and other such disorders.
Nuçi's Space struggles with low awareness in the Athens community. The story behind the organization is emotional and meaningful, yet many people are unaware of its history.
Nuçi's Space also struggles with attracting smaller-scale donors. They wish to find a way to gain small increments of donations from a wide audience, making the donation process more feasible for a younger generation.
Team Nuçi will create a web app that tells the story of Nuçi's Space in an interactive and engaging way, spreading brand awareness while also connecting with the viewer. We will additionally include a donation component to the application. The goal is to make the donation process personal and rewarding.