Normal Books
April 27, 2019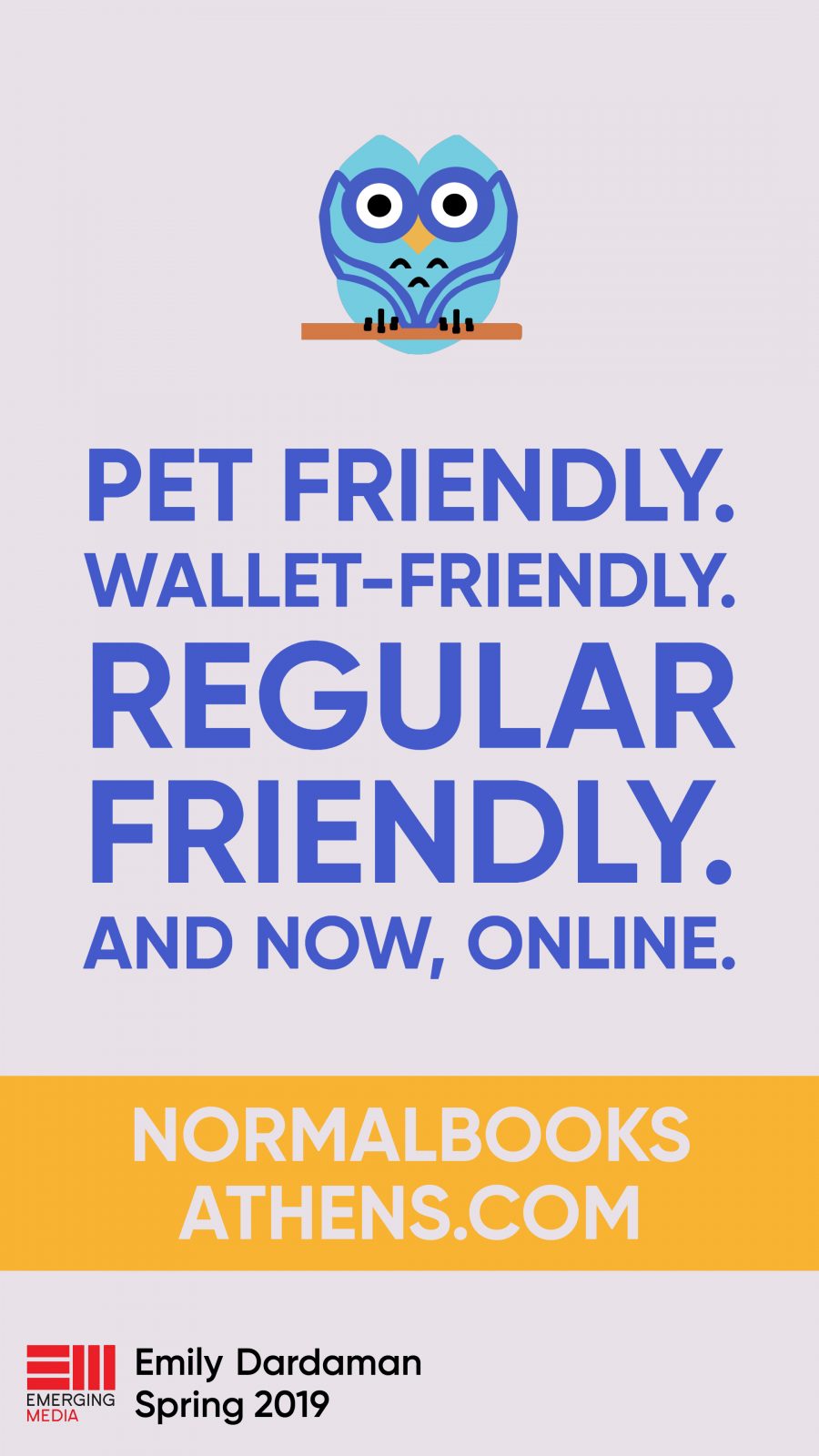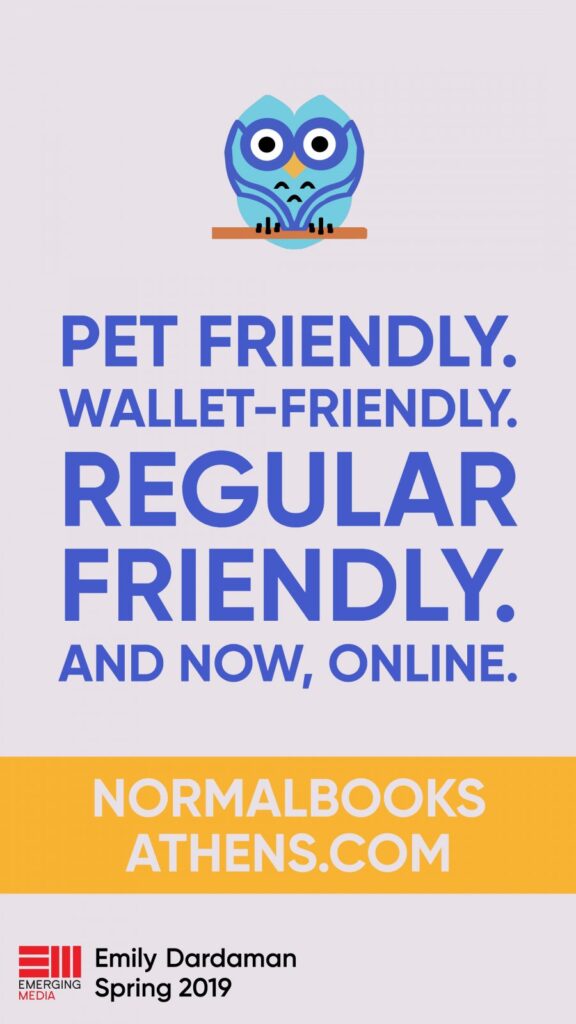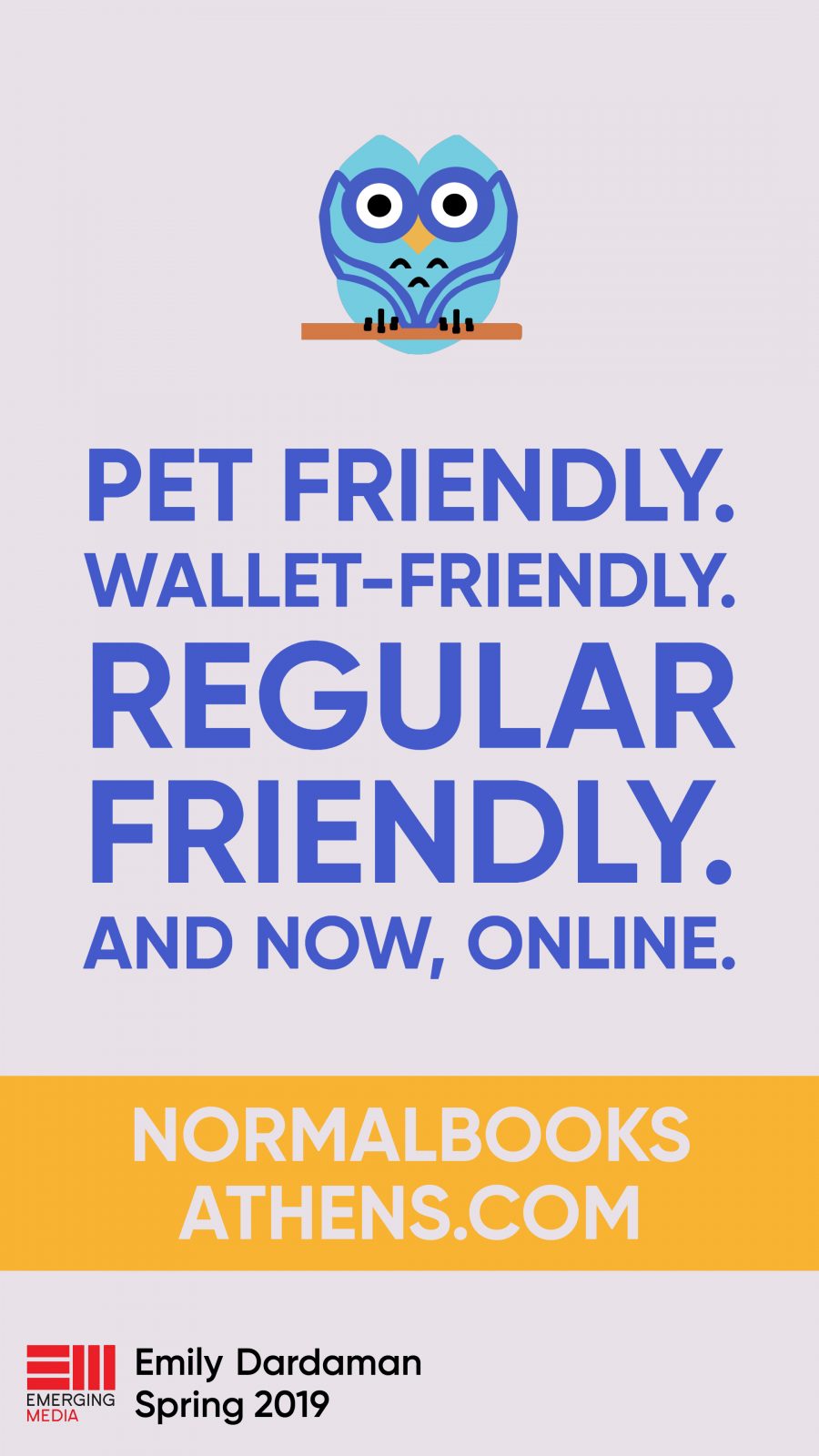 In 1989, Chris and Mary Eaton went on a date in the Normaltown neighborhood of Athens, Georgia. They fell in love. With books, Athens, and each other. 30 years later, they created Normal Books, a space for their Athens neighbors to enjoy independent-bookstore coziness at (ahem)-azon low prices. Normal Books' unique overstock-only model allows readers to take home any of the 20,000 books in stock for about half the sticker price.
To kickstart their customer acquisition, Normal Books needed a website, stat. The solution? An elegant and robust Squarespace site featuring a searchable inventory, event calendar, interactive book subscription, and all the warm fuzzies that the IRL store provides. Hop online to reserve that book, RSVP to events, and buy a book subscription for your sister-in-law without breaking a sweat.
Normal Books. Pet friendly. Wallet-friendly. Just regular friendly. Come say hey.