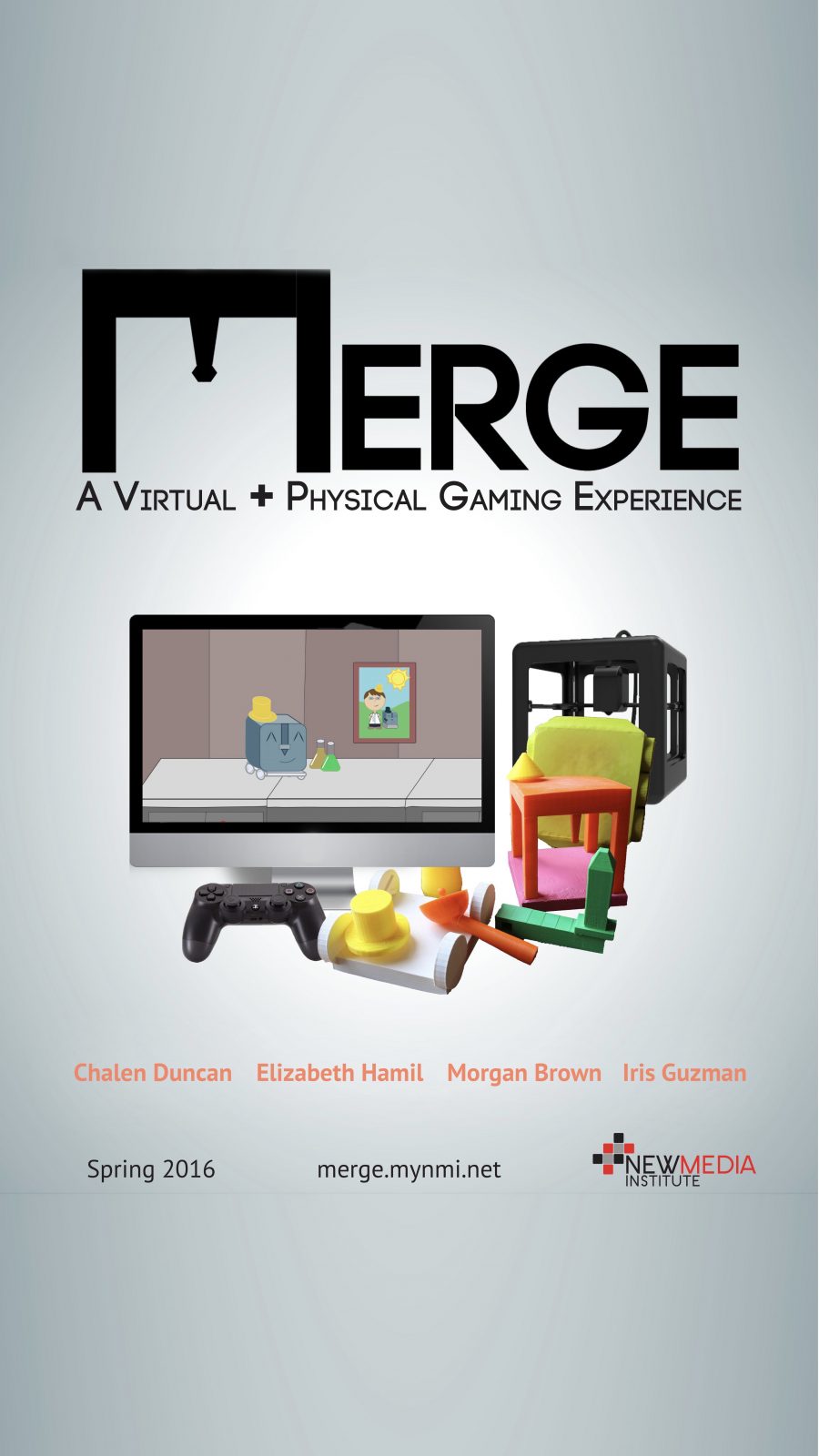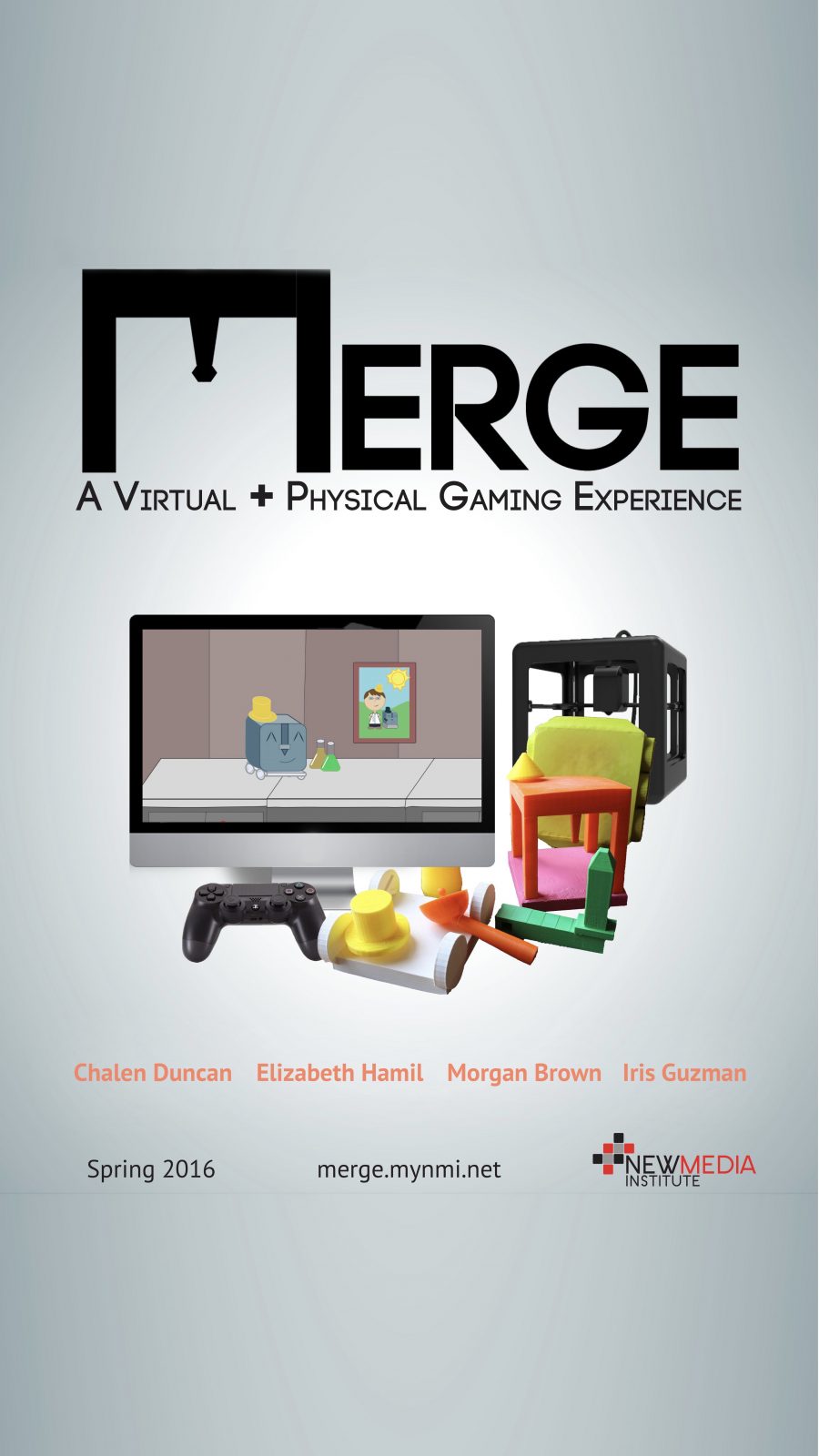 President Obama declared in his 2013 State of the Union that 3-D Printing "has the potential to revolutionize the way we make almost anything" in that it speeds the manufacturing process and makes it possible to produce the "parts" with the "whole" more securely and efficiently. For this reason, 3-D Printing has shown great potential n subsidizing a variety of fields including engineering, education and the arts.
This sentiment can be applied to video games as well.
Using 3D printing technology in conjunction with virtual gaming, Merge combines the immersive experience of an interactive virtual world with the gratification of physical rewards.
The convergence of these two realities is done in two parts:
The first is a video game. Utilizing the Unity developing engine, Merge provides a lighthearted, futuristic video game.
The game tracks the adventures of Printy, a sentient robot on a mission. Formerly a 3-D printer, Printy gained personality and self-determinacy by the controversial experiments of his former owner, the scientist Dr. Frank. However, when humans moved off-world due to the increasingly unsupportive nature of Earth's atmosphere, Dr. Frank left Printy and the bulk of his work behind out of necessity. Printy now seeks to reunite with Dr. Frank at the human space colony where Dr. Frank now resides. There will be minigames embedded in the overall story to supplement the adventure. In the game, Printy will also discover opportunities for him to print upgrades for himself. These upgrades will take different forms, often hats that will supply knowledge on certain problems and abilities and swords that will correlate with different strengths and abilities.
The second part of Merge brings the game into the physical world. The player can then print upgrades in real life and time to personalize their own customizable Printy. In doing this, the player will also gain additional help to move them along in the game in the form of clues on the 3-D printed objects. The models are all created using the 3-D print modelling program, Blender.