The Last Call
December 1, 2012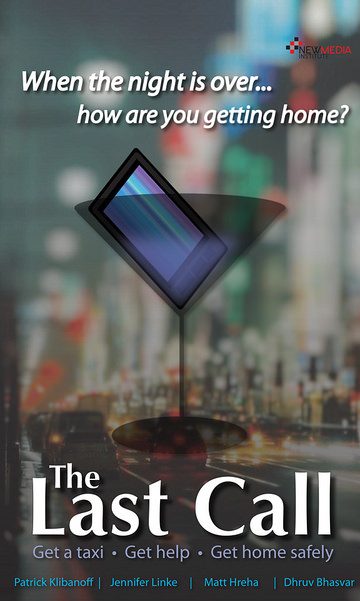 Did you know that alcohol abuse is the leading cause of death in people under the age of 21? Over 70 percent of high school students have had at least one alcoholic beverage, and this number increases dramatically as students leave home to start their college years. Young adults start experimenting with alcohol as a result of curiosity, peer pressure, defiance, thrill-seeking, boredom, independence and pleasure, among other reasons. Despite new laws, education programs and zero-tolerance policies, teen exposure to alcohol is still on the rise. In addition to the numerous health risks associated with abusive drinking habits, students and the community are placed at risk when individuals combine drinking and driving. In 2010, over 1.4 million people were arrested for driving under the influence of alcohol. In Athens-Clarke County alone, 79 of every 10,000 people are arrested for driving under the influence of drugs and alcohol each year.
Wouldn't it be healthy if students had access to a mobile web application that promotes responsible drinking habits and provides resources for getting home safely? The Last Call aims to serve the University of Georgia and the Athens-Clarke County community by providing easy access to information through mobile phones.
The Last Call has two primary features, the first being an alcohol education and first aid section serving to increase users' knowledge, understanding and awareness of responsible and safe drinking habits. This section will provide comprehensive information on alcohol and alcohol safety. The section will have two interactive quizzes. The first quiz will be aimed at gauging how informed the user is on harmful effects of alcohol abuse. The second quiz will serve as an emergency resource for users encountering an individual who may have had too much to drink, while offering solutions and advice.
The second feature of The Last Call will be a section that connects users with Designated Dawgs' Safe Ride program as well as local taxis in the Athens community. This section of the application will provide an intuitive and easy portal for users to sign up to request a ride home with Designated Dawgs after drinking. The goal for this section is to increase the efficiency and ride count of Designated Dawgs while changing the behavior of students to become more responsible drinkers. The application will also include an easily accessible list of local taxi services. Referring to a single, collective list will make it easier to find a safe ride home.