Historic Athens
May 3, 2022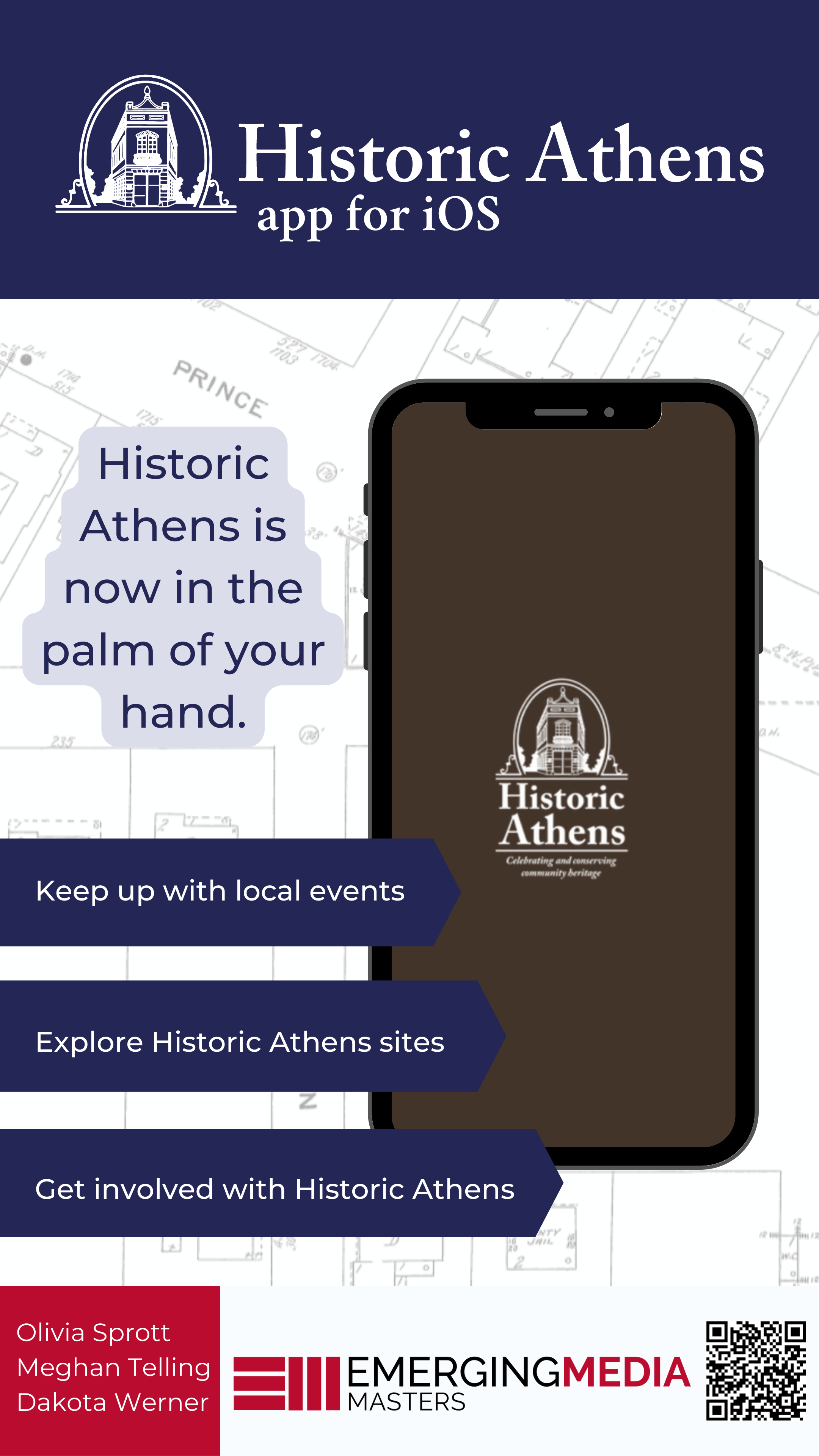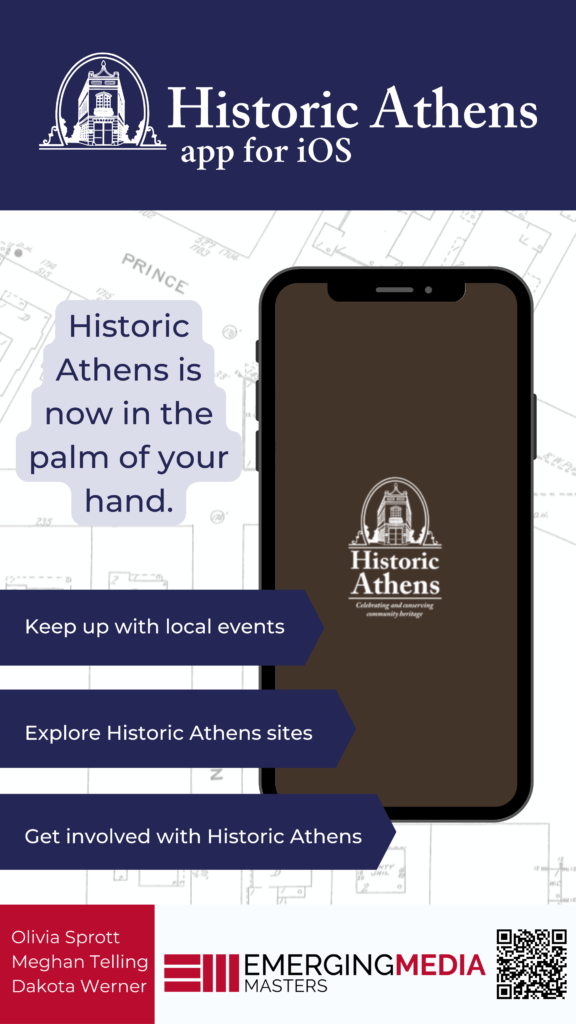 Home to exceptional food, outstanding athletics, and lively music, Athens, Georgia is a cultural hub of the Southeast. These features attract visitors from far and wide, and while they make Athens a great place to live and visit, there is more to the community than meets the eye. With a diverse culture comes diverse stories, so why don't we know more about the people and places that make up the Classic City?
There are many ways to learn about Athens history, but none that are both convenient and comprehensive. Historic Athens, a local historic preservation and conservation organization, engages residents and visitors alike by providing broad access to local history. The Historic Athens App for iOS, a mobile app designed to compliment Historic Athens' programming and events, bridges the knowledge gap between community members and local history.
A one stop shop to learn all things Athens history, the Historic Athens App features three key components:
A calendar of upcoming Historic Athens events.
A map identifying nearby historic locations.
A directory of interactive community resources.
Successful historic preservation requires engaged local communities. The Historic Athens App inspires involvement and investment in Athens, Georgia for users of all ages and abilities.