GymDogs Experience
May 7, 2021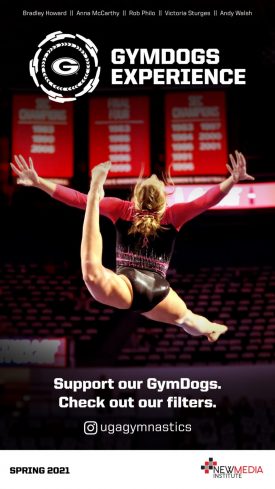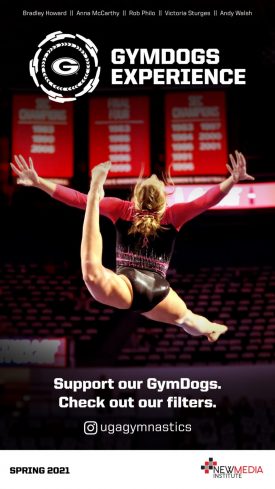 The Georgia gymnastics team is one of the most storied NCAA Gymnastics programs in history, winning 10 national championships. But since winning five consecutive titles from 2005-2009, the GymDogs have struggled to return to the heights reached in the previous decades. Alongside that, Georgia is struggling to find intuitive ways to connect with recruits amid COVID-19-related recruiting barriers and finds itself lagging in social media presence.

That's where the GymDogs Experience comes in. Using Spark AR, a program which allows creatives to develop augmented reality experiences for the Facebook ecosystem, the GymDogs Experience group created nine filters with the possibility for more to help Georgia in recruiting and social media development. Those filters range from simple power G face tattoos to immersive virtual tours through the Georgia facilities, all in an attempt to show off the program to recruits and fans in unique ways.

The GymDogs experience isn't just about the nine filters. Part of its goal is to leave guidelines for the program to continually utilize different technology to show off the GymDogs in groundbreaking and memorable ways. The Georgia gymnastics brand is all about legacy, and the GymDogs Experience will leave behind the tools to hopefully play a part in Georgia adding an 11th national championship to its already crowded trophy case.