Grady Newsource
April 27, 2019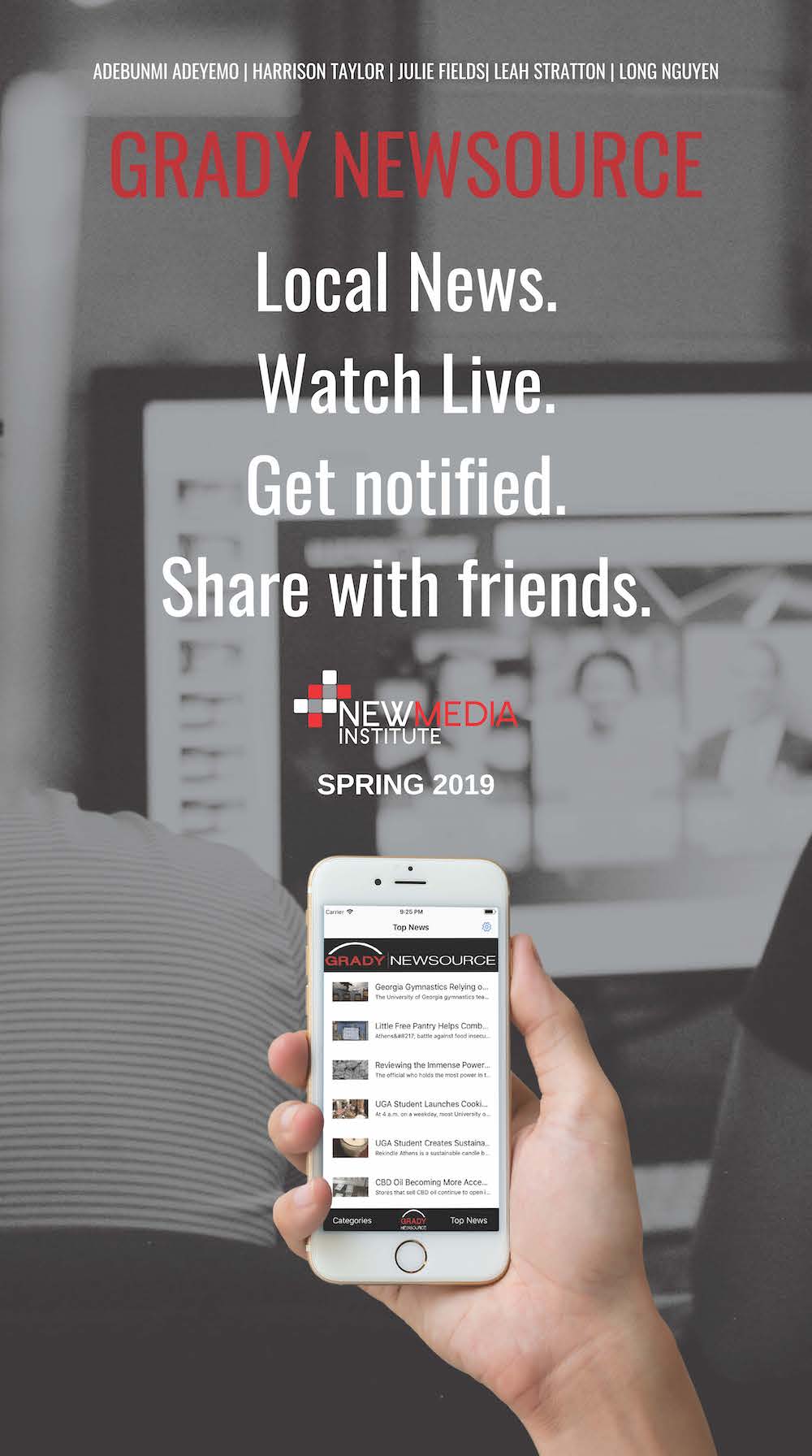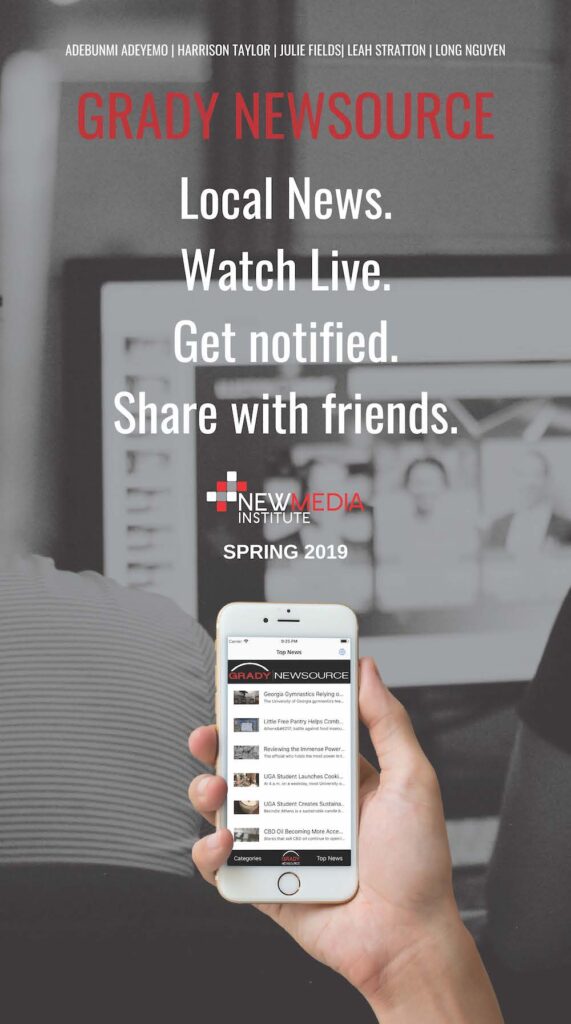 This news-streaming iOS app was created for Grady Newsource. Newsource is an on-air and digital publication created by Grady journalism capstone students. This program is meant to teach them about journalism's role in society and to promote transparency and reflection.
The Newsource app has three main features: social integration, customizable push notifications, and a link to the Live at 5 Newsource broadcast.
With social integration, users will be able to share news articles and videos through all their favorite platforms. Users can share articles with friends and family through email, messaging, Facebook, and Twitter.
With customizable push notifications, each user will be able to individually subscribe to news categories and decide exactly what news they want to receive notifications for. On this page toggle switches will either turn on or turn off notifications for a particular subcategory of news. With this feature implemented, users will be immediately notified of news that interests them or when a newscast is livestreaming.
In addition to those excellent features, Grady Newsource's live stream will be linked within the app so users can directly access the feed. When on this page, users will be directed to Grady Newsource's YouTube where they live stream their newscasts.
With the high-quality content that Grady Newsource produces every day accessible at your fingertips, this app is intended to be a primary news source for Northeast Georgia.