Georgia Gullah Geechee Marketplace
May 7, 2021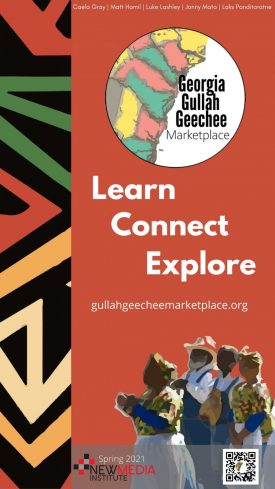 The Gullah Geechee is an African-American community descended from enslaved peoples who continue to reside along the Southeast coastline of the continental United States. This coastline community has a rich and intricate culture that has been passed down through many generations and has endured many hardships. Their communities house an abundance of knowledge relevant to people all over the United States.

To better celebrate, promote, and connect others with the culture of the Gullah Geechee communities, this online marketing platform is an effective means to increase tourism and local revenue streams to support the preservation of the Gullah Geechee. The website incorporates useful tools, such as an interactive map, along with a clean, beautiful, and inviting design to attract more visitors and provide knowledge to those that are willing to altruistically learn more about the wonders of these hidden coastline cultures.

The platform encourages nuanced interactions between those within the community and outside of its unique culture. It is a powerful foundation for promoting eco-tourism and mindful interactions with the Gullah Geechee community with ample opportunity for expansion in the future.