Georgia Aquatic Hall of Fame
April 29, 2017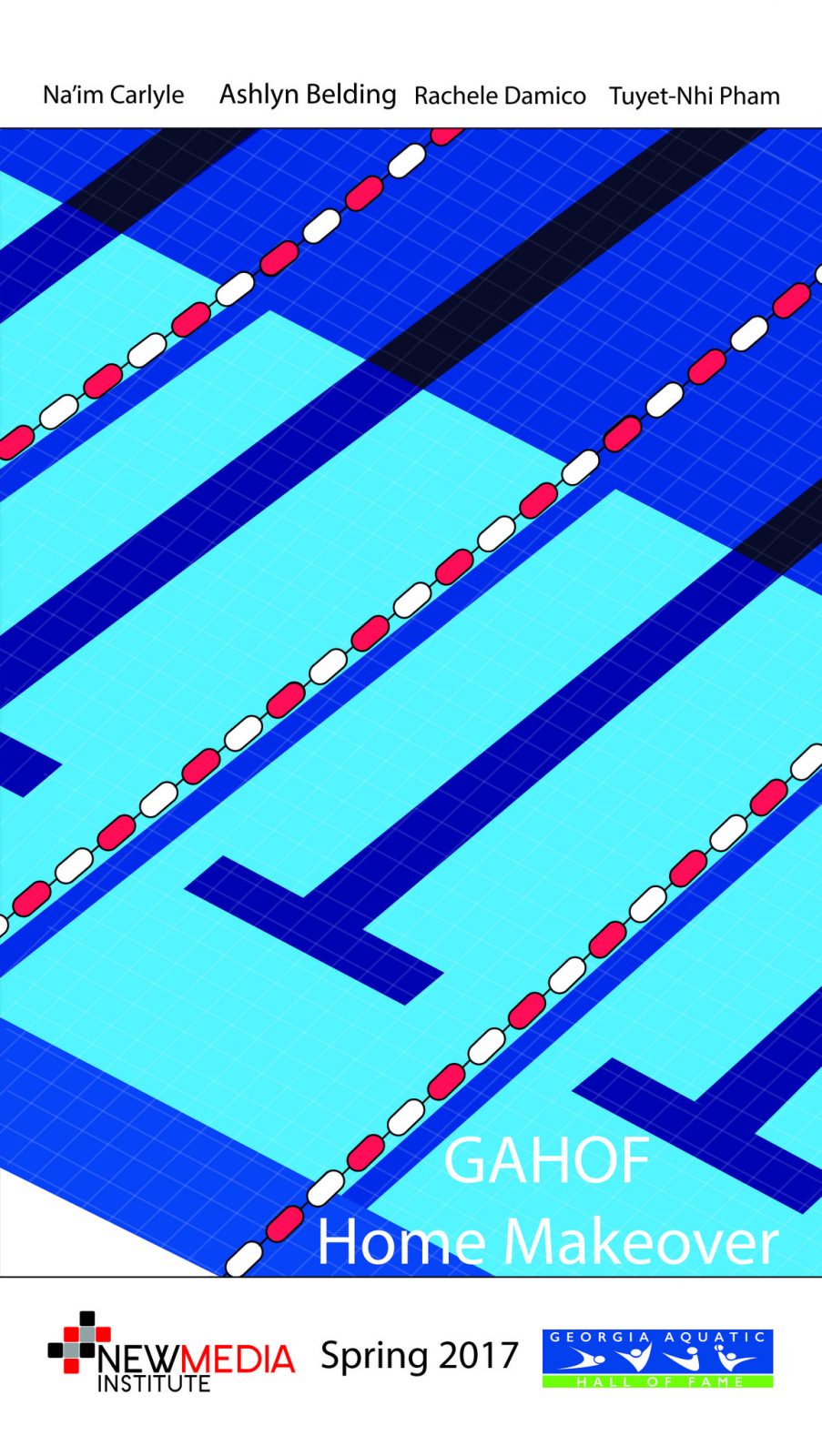 Overview
The new and improved Georgia Aquatic Hall of Fame (GAHOF) website aims to better celebrate the history of aquatics in Georgia and to showcase the achievements of athletes and coaches from the state who have excelled in aquatic sports. The website is now an updated and aesthetically pleasing online hall of fame, which is imperative given the organization's lack of physical location.
The Problem
Before partnering with the NMI, GAHOF's website was severely outdated. Many of the pages honoring the hall of fame nominees lacked feature photos and working video links. The information, although compelling and impressive in itself, was arranged in a way that did not accurately depict the prestige of the individuals featured in the hall of fame.
The Solution
The new website is built with WordPress to create a more user-friendly, engaging experience. The content is streamlined and cohesive, giving GAHOF a more established identity. The information is more clearly presented, and a scrolling homepage makes it easy for viewers to gain a more holistic understanding of GAHOF without having to venture to several different pages.
Features
GAHOF's online hall of fame "2.0" features a scrolling home page with an about section, an honorees section, a qualifications section and a contact section. The menu bar provides easy access to each section. The honorees section allows users to filter honorees by the year of their induction. Users can click on a specific honoree and learn more about his or her aquatic career.
The contact section features an easy-to-use form, which expedites the process for GAHOF answering questions and receiving nominations.
Technology
The new website is built with a WordPress template, which will be easy for new media students to pass along to GAHOF.
About GAHOF
The Georgia Aquatic Hall of Fame, Inc. was incorporated in May 2010. The Hall's primary purpose is to recognize and honor past contributions or achievements. The Mission of the Georgia Aquatic Hall of Fame is to preserve the history of aquatics in Georgia and to celebrate Georgians who have excelled in aquatic sports. The Georgia Aquatic Hall of Fame is a nonprofit 501 © (4) organization entirely supported by private donations.
Our mission is and always will be to promote aquatic excellence. — GAHOF
Lessons Learned…
…through research: user experience is key and information should be presented in a way that engages the viewer.
…through design: information is must be organized logically, with a natural flow. We learned how to utilize technological design to create a brand identity, since GAHOF exists entirely online.
…through development: WordPress is a great choice for website design when the content needs to be handed over to a client.