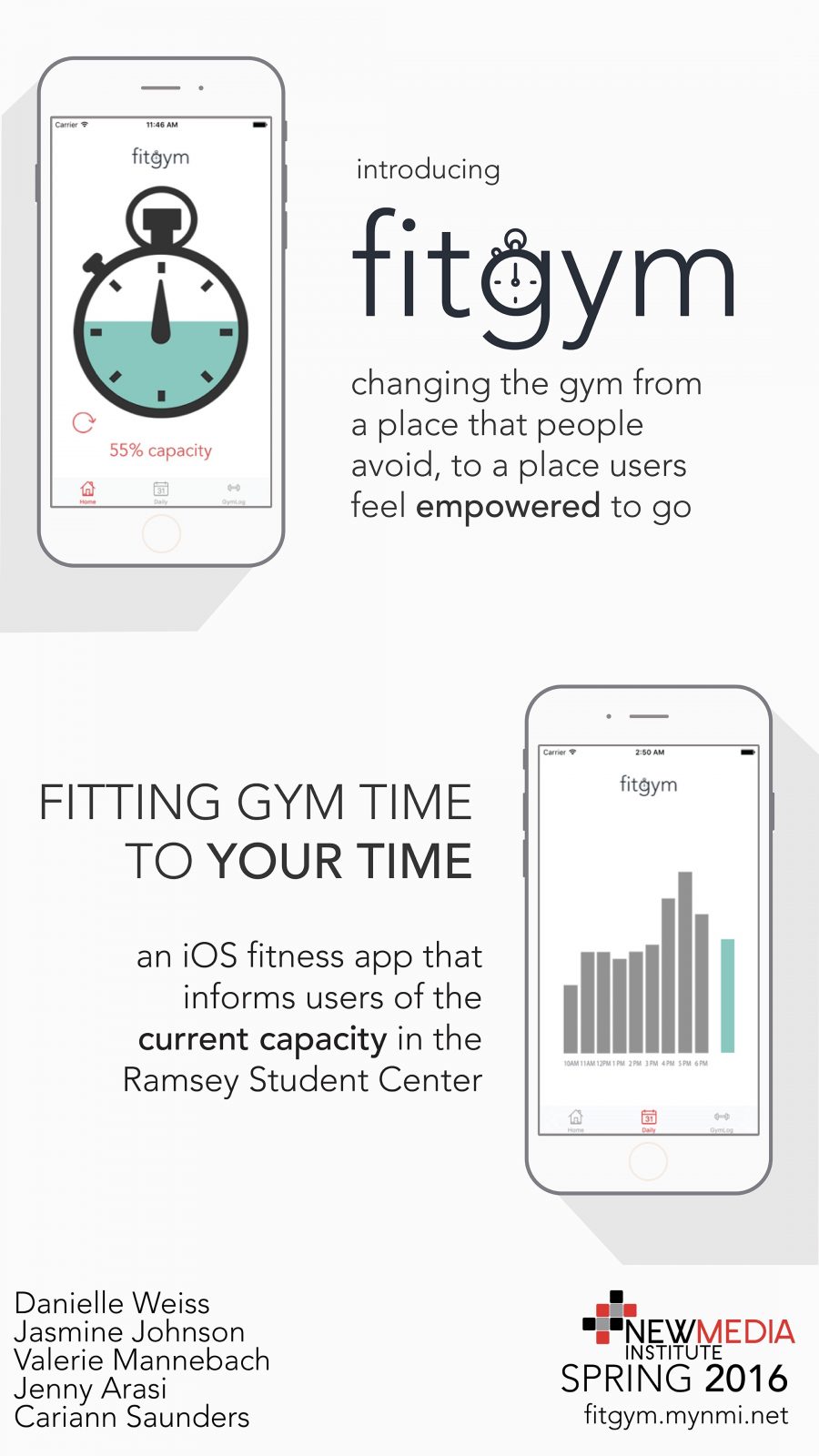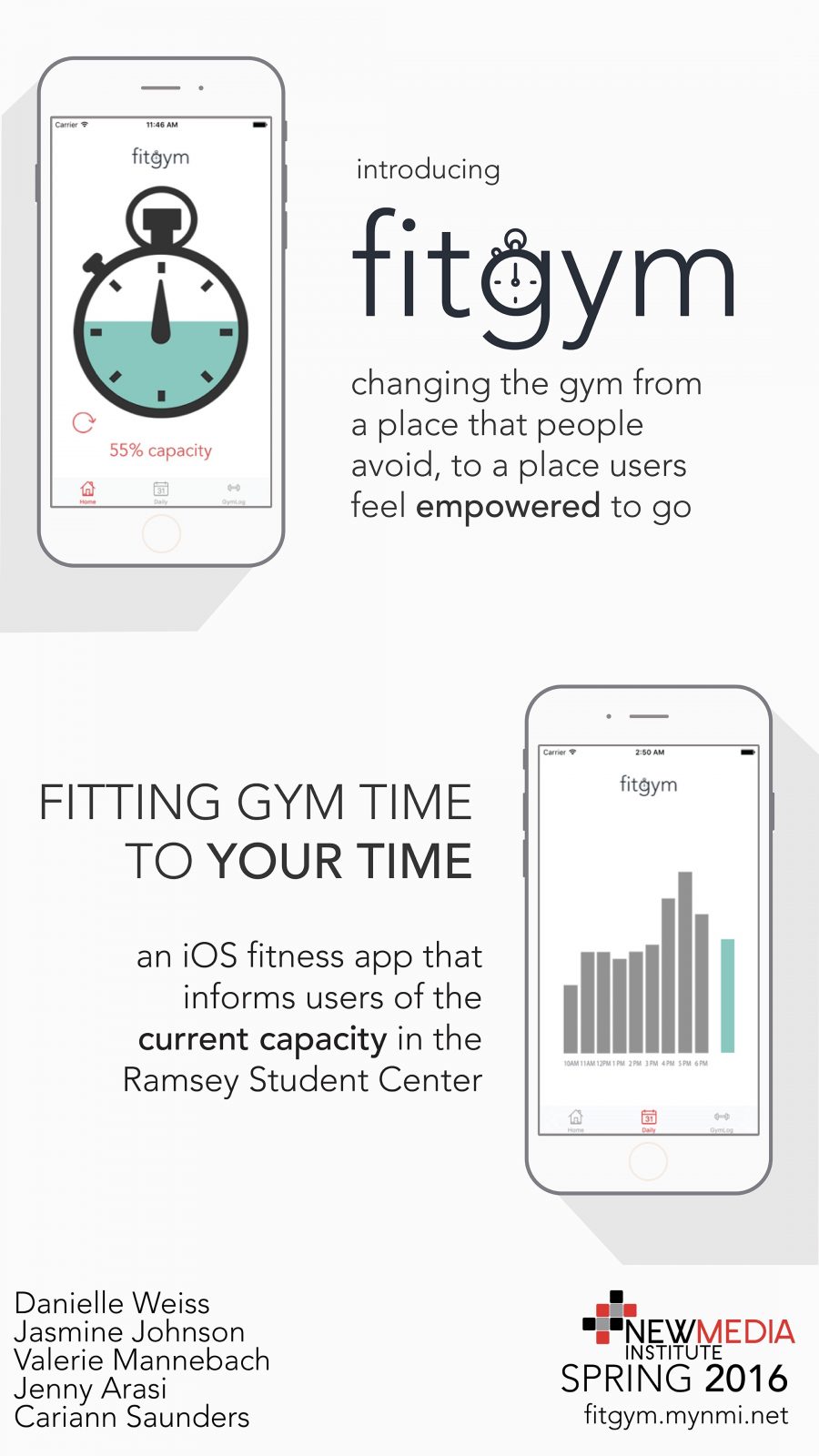 Fitgym is an iOS fitness app that uses sensor and Internet of Things technology to inform users of the current capacity of the Ramsey Student Center and transforms the gym from a place that prompts excuses not to go, to a place users feel empowered to go.
Living a healthy lifestyle is the fad that has come and gone, but it looks like it is finally here to stay. One of the largest pieces to this new puzzle that many people are trying to put together is the gym.
Let's take things close to home and examine this "fit life" fad as it relates to the University of Georgia. The Ramsey Student Center serves students, faculty, staff, and their dependents as the fitness and activity center. With a student population of over 35,000, one can only imagine the crowds that can foster and sustain through the day at this physical fitness facility. This can create an issue for gym-goers that are still becoming comfortable in their fitness lifestyles and those that are "about that gym life," but need to use their time efficiently. From those seeking privacy to those needing to know they can get in for a quick 30-minute workout without battling for equipment, a solution has been found.
Fitgym is an iOS application designed by five young women who understand the plights of gym-goers of all types. We have been the scared newcomer. Some of us are the busy students who know what they need to do, but has their routine halted by the unavailability of machinery. We are the gym goers that have said enough is enough.
Fitgym is simple, yet effective in its mission. Utilizing the "less is more" approach, we were able to design a fitness app that is easy to use while still holding enough value for any user to want to download. As soon as one opens the app, the information finds you, instead of you having to navigate to find it. The home screen display will have an infographic that is updated according to the changing capacity of the Ramsey Student Center.
With the help of sensor and Internet of Things technology, Fitgym provides Ramsey patrons with capacity updates, with 100 percent being a capacity of 500. Fitgym works by helping eliminate one of the main excuses as to why one can't or won't go to the gym, because it was too crowded. We hope to help Fitgym users realize they can fit gym time to their time with one click. This, on a large scale, will help convert more students to a healthier lifestyle by taking one step forward with increased gym attendance.