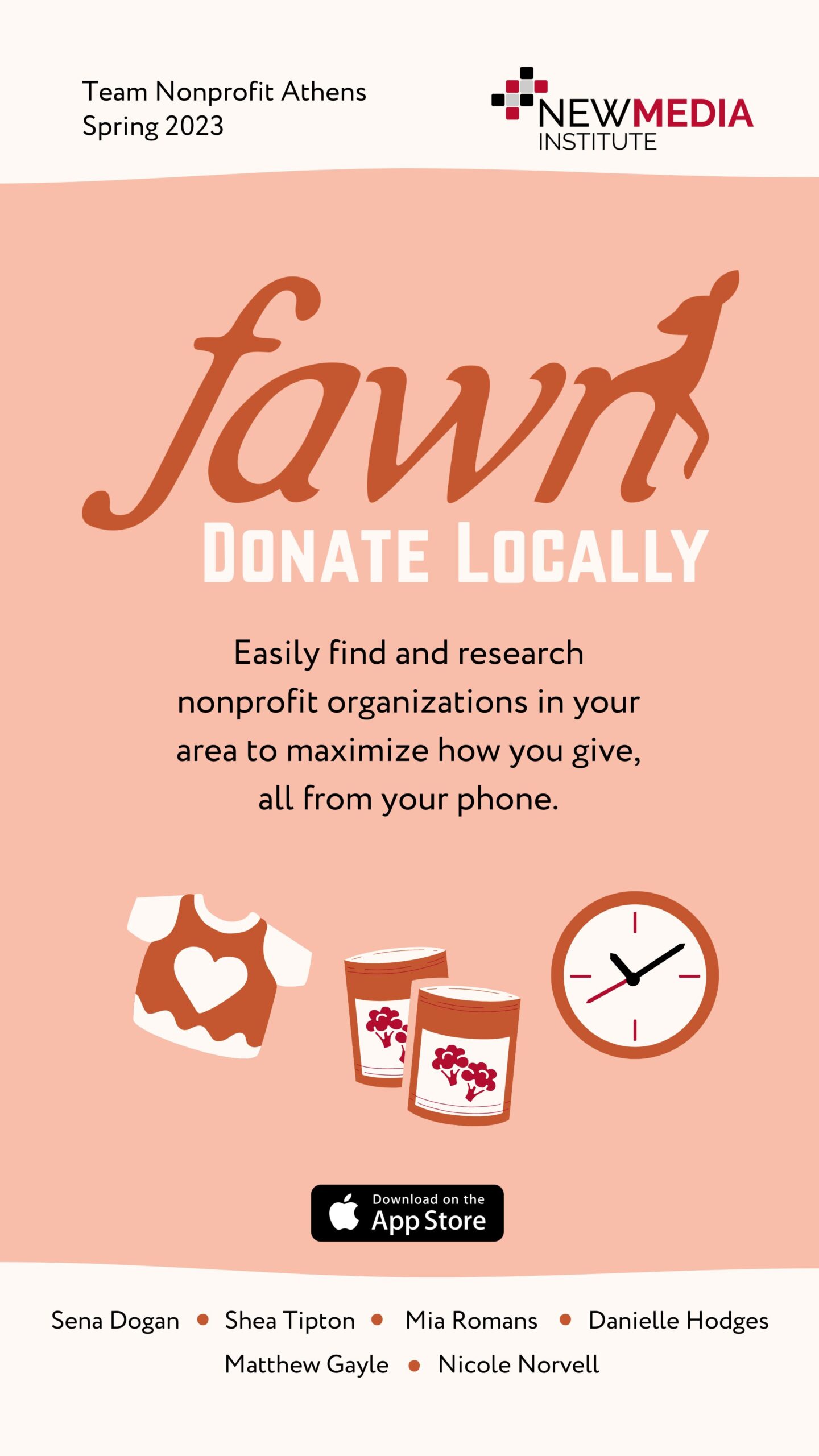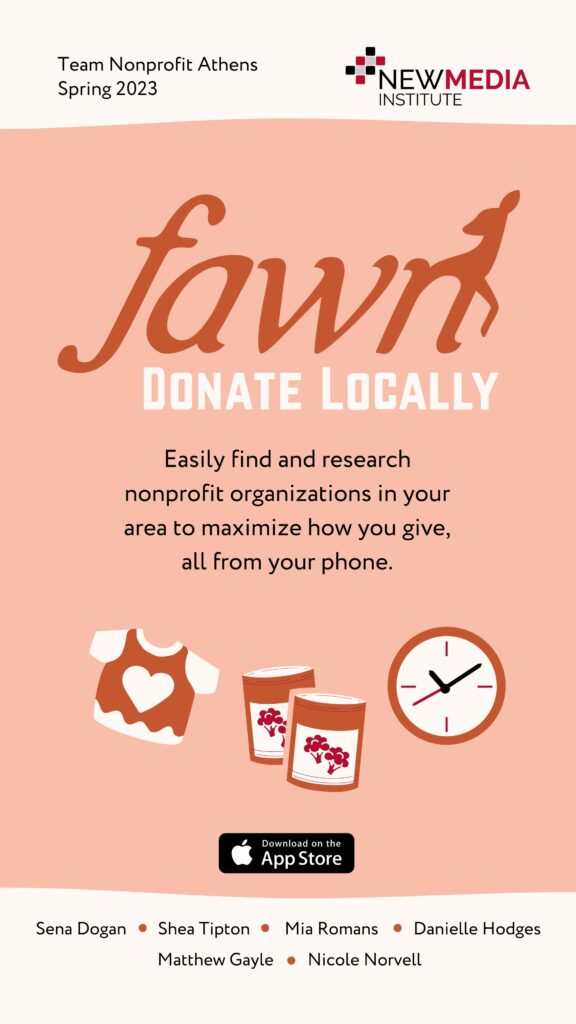 FAWN is an app designed to streamline the process of researching and donating to nonprofit organizations in the Athens area. By simply taking a picture of the item to be donated, FAWN will connect users with a list of local nonprofits currently accepting donations for that item. This also gives nonprofit organizations and space and a platform to highlight specific needs and promotions they are running within their programs.
The creation of this app was born from a growing need in the Athens community for a way to research and donate to nonprofits that was both easy and accessible. The driving force behind FAWN's mission is to equip users with the tools to give more intentionally.
Specifically unique to the app is the use of Artificial Intelligence (AI) technology to automatically recognize what item is in each uploaded image. By then populating a list of organizations those types of donations, and descriptions of their values, FAWN takes all the guess work out of where to donate. With FAWN, the Athens community will be able to donate their unwanted and gently used items more intentionally than ever before.