Engage UGA
December 11, 2019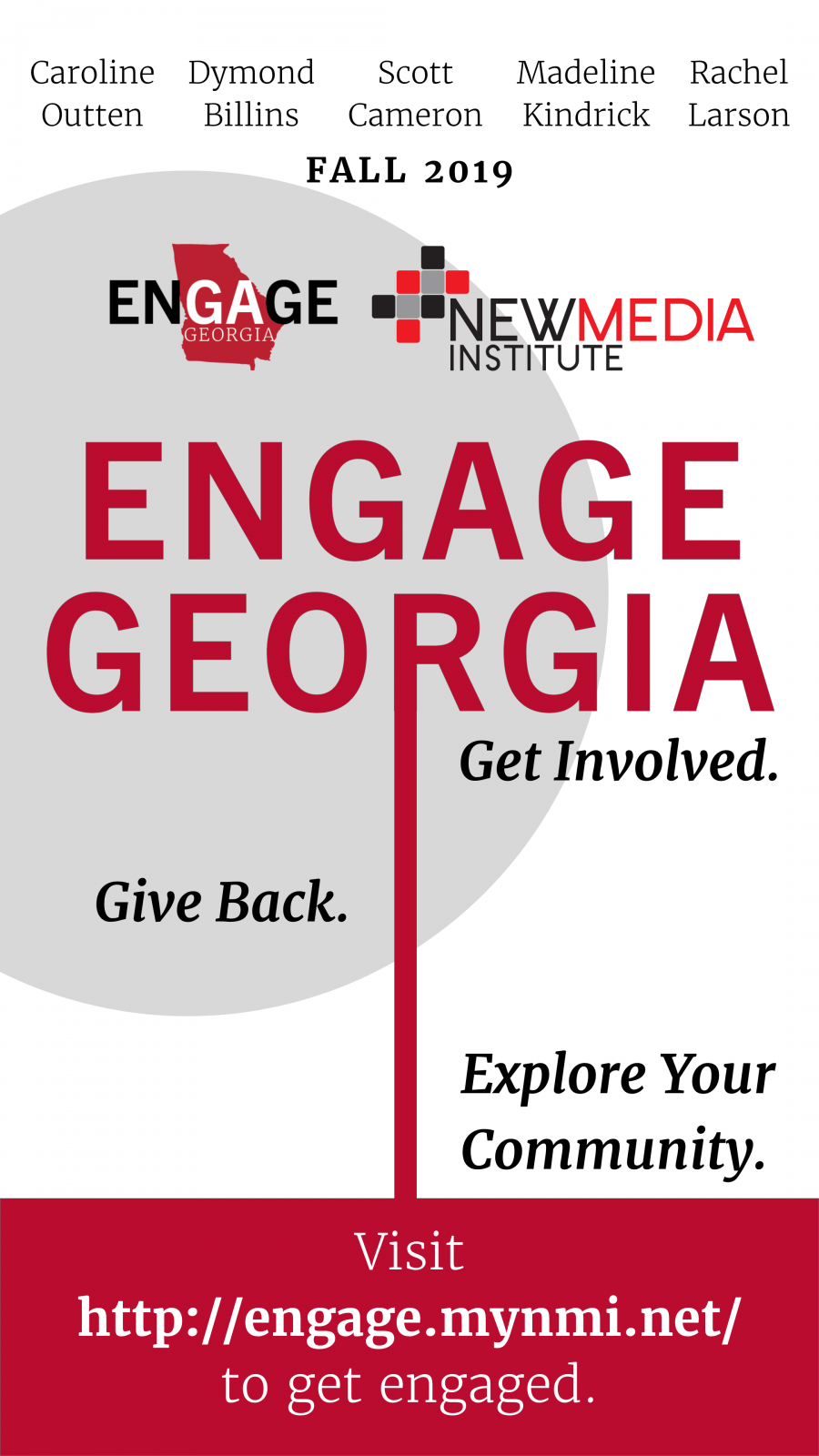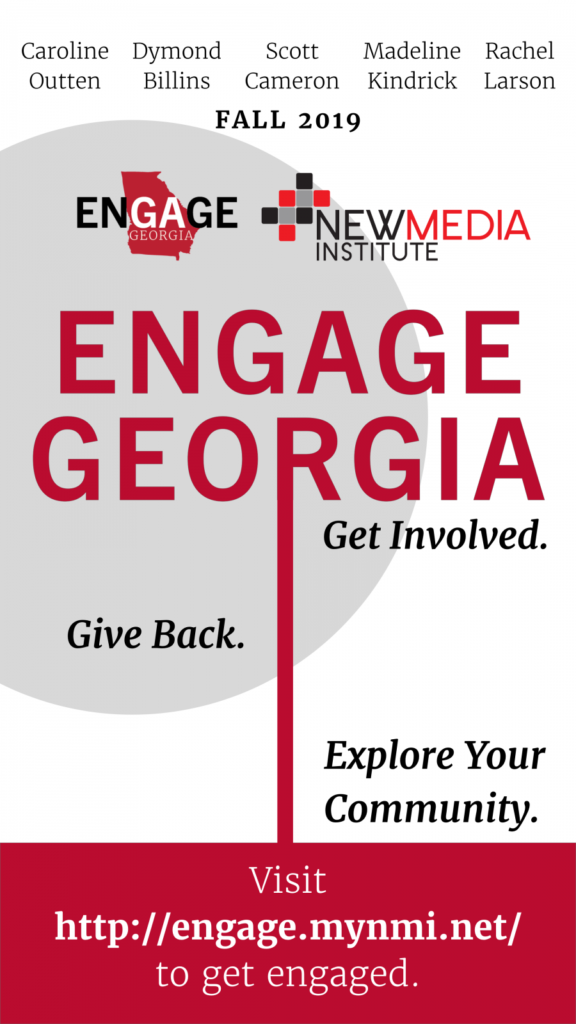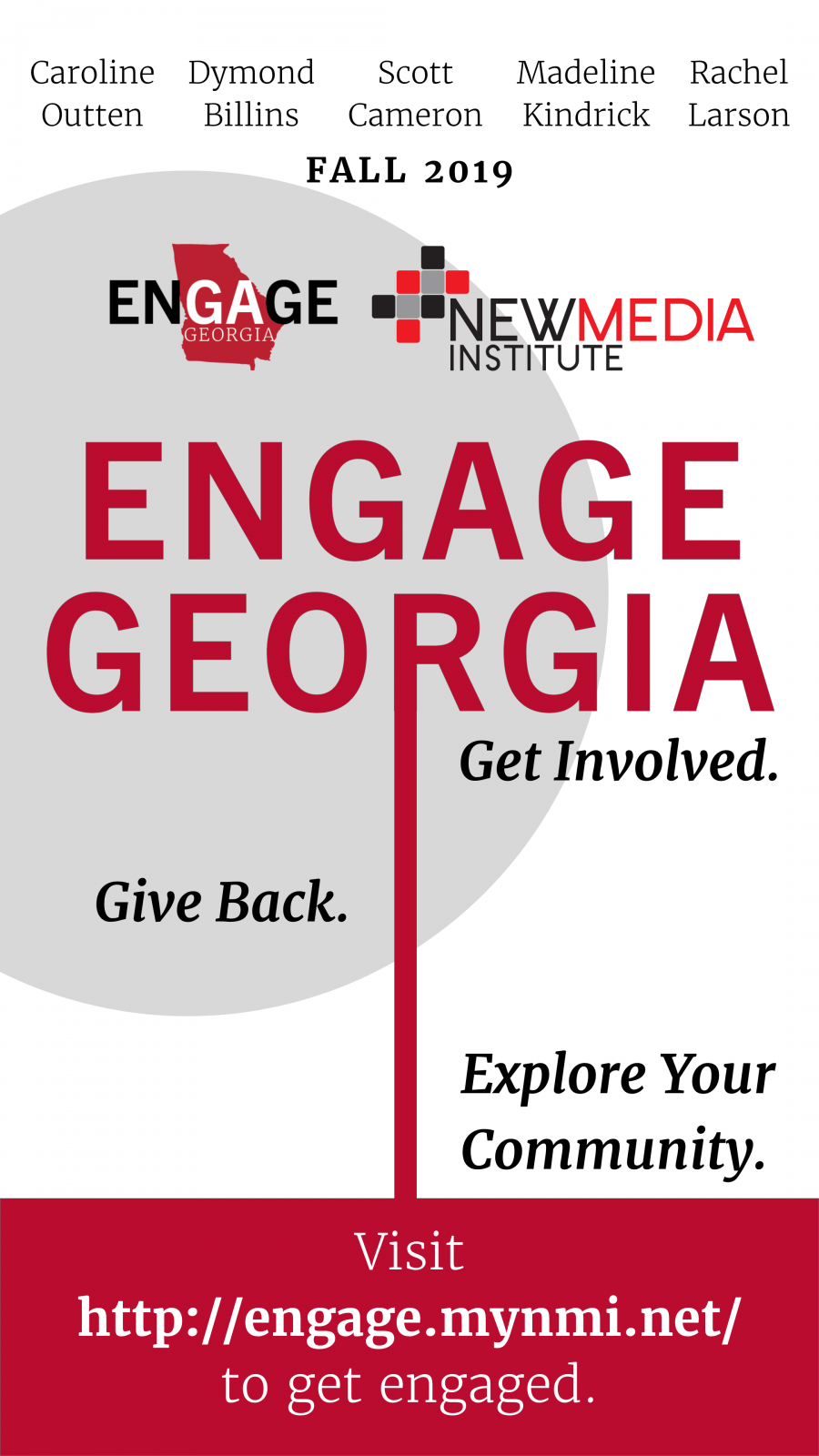 Engage Georgia is a UGA-affiliated website that serves as a way for members of the Athens, GA community, namely students of the University of Georgia, to find volunteer opportunities and give back to the community. Over the course of the semester, the Engage UGA team has renovated this site and changed the way students get engaged in the community.
The web-based app creates an innovative, responsive interface that makes students excited about getting involved. The Engage team kept user experience at the forefront of their project and prioritized function. Some of the features of the site include an events calendar, organization list, and a sign-up function.
In terms of aesthetic design, the Engage team worked to brand the site in a way that was in line with the University of Georgia as a whole. The inclusion of graphics and imagery was a major emphasis for the team. One important part of the project was the creation of social media graphics and images. These designs serve as a way to draw students into the site and encourage involvement.