EJ's Game Plan
December 11, 2020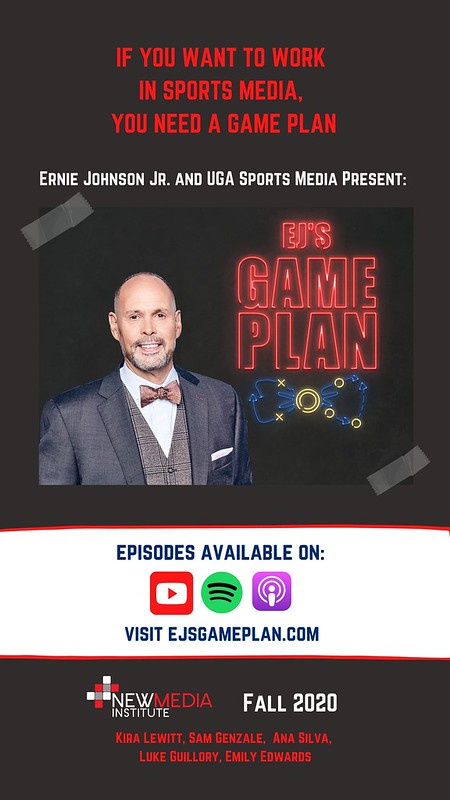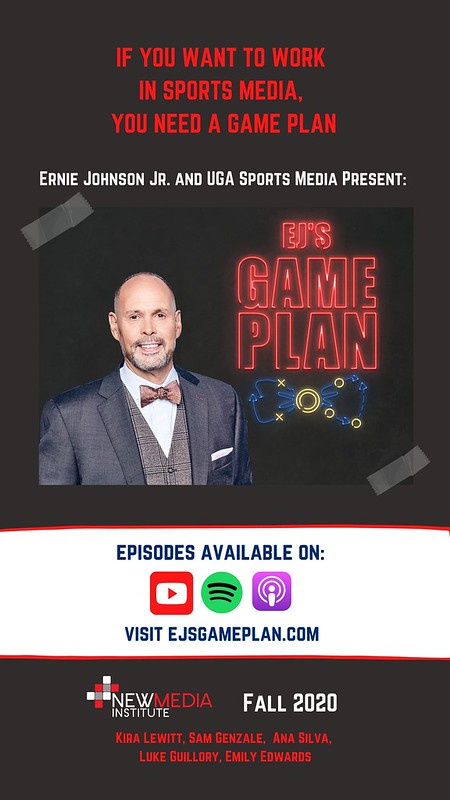 It's a simple concept: take the lecture where a professor brings in an industry pro for class questioning, and make it virtual, accessible, and free to all. EJ's Game Plan came from unpleasant circumstances, but is now changing how anyone can get information about working in Sports Media.
Over the Summer of 2020, Ernie Johnson Jr. hopped on livestreams with his colleagues, who are some of the biggest names in Sports Media, to host informational interviews. People at the top of sports media like Maria Taylor, Adam Schefter, and Scott Van Pelt sat in their homes and spoke about their experiences in sports media and shared knowledge on how to find your role in the space. Before this, a high school student interested in sports would never have gotten to ask Maria Taylor or Adam Schefter how they made it to the top of sports media. EJ saw a need for free and accessible content aimed to engage and inform students pursuing this career path, and had a vision to generate a learning environment for aspiring sports journalists.
This is now an opportunity to significantly expand access to information about working in Sports Media. The University of Georgia Grady Sports Journalism partnered with the New Media Institute to turn Ernie Johnson's video series into a podcast, and accompanying website, to be a resource for future professionals. Grady Sports media will take this product and continue to add informational interviews with Sports Media professionals so it can serve as a "digital textbook" for prospective professionals. These resources give all students an opportunity to learn from professionals, regardless of their connections, circumstances or education background.
The vision of the project can be summed up with a quote Ernie says in the first podcast episode: "The greatest joy I had in journalism classes was when our professors would bring in people who were actually doing what I wanted to do for a living." Now, put in some headphones and get a steno pad, or grab some blue light glasses and a note taking app. E.J.'s Game Plan is here to guide you through the sports media landscape. Class is in session!