Designated Dawgs
May 5, 2023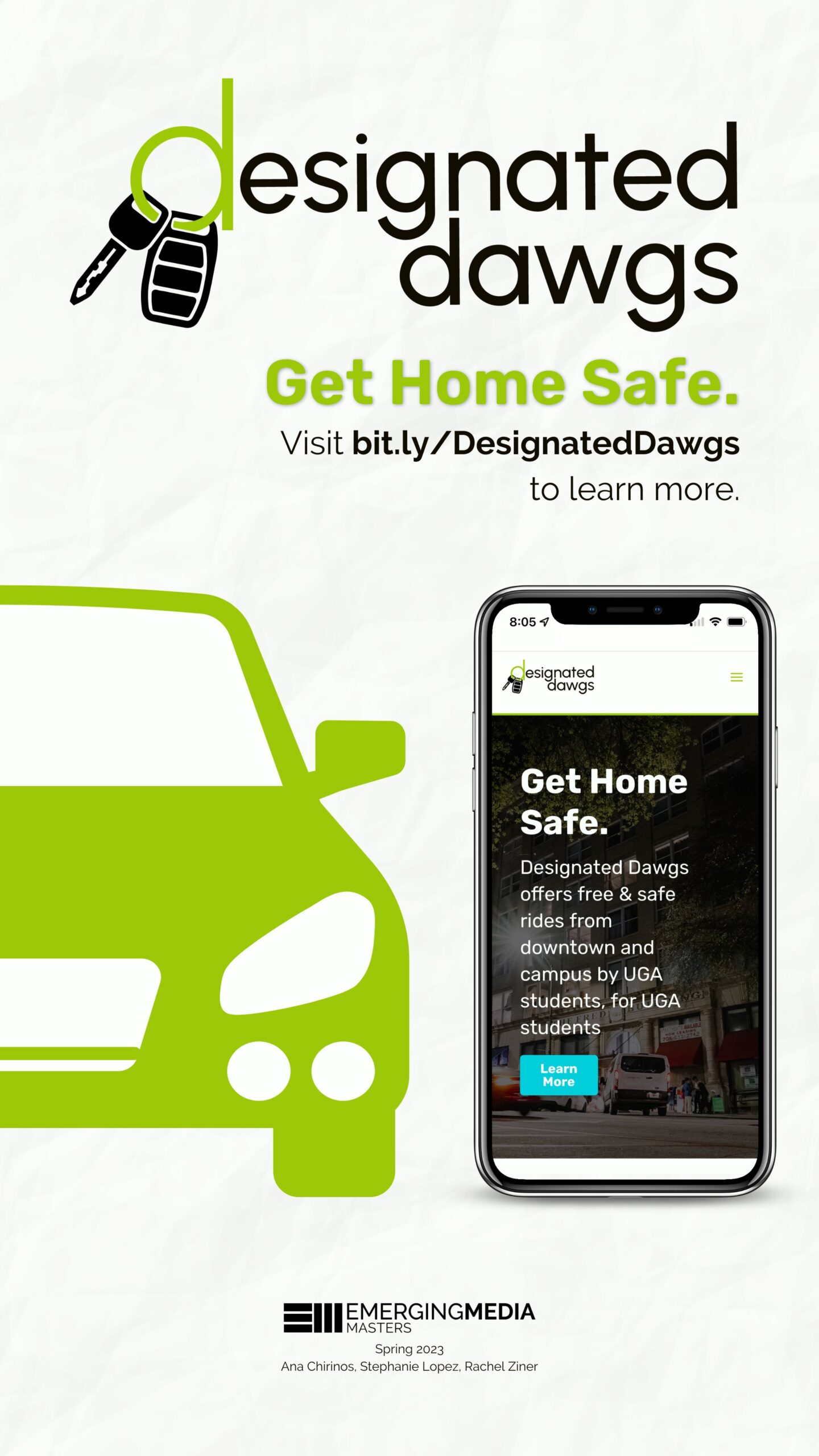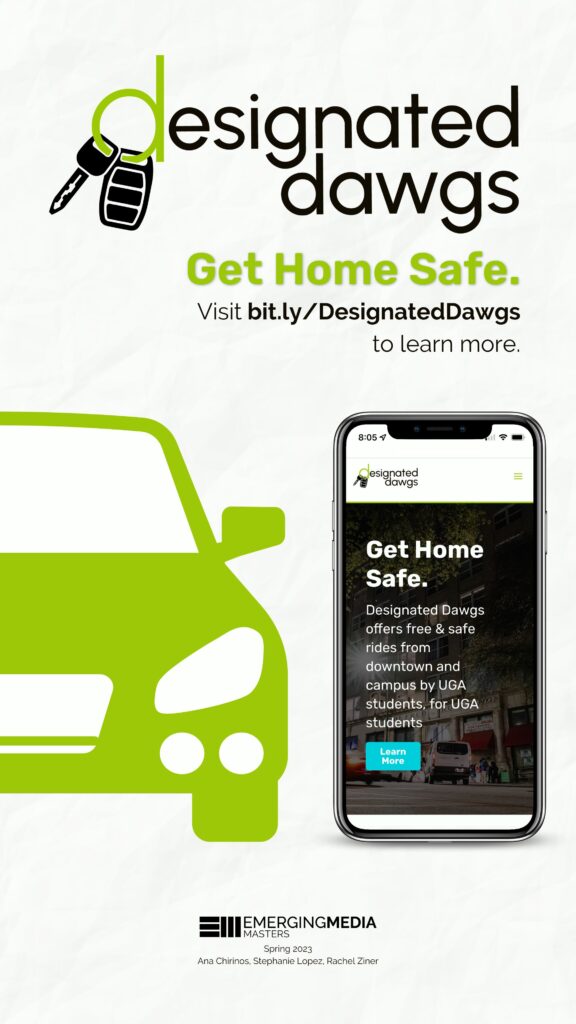 Designated Dawgs is a student-run 501(c)3 non-profit organization that provides Athens students and individuals with free, safe, non-judgemental rides home. Since 2000, Designated Dawgs has provided over 91,000 rides home to University of Georgia students. This organization promotes campus safety and builds a strong community amongst UGA students. After reviewing some of the digital media Designated Dawgs currently uses, we saw an opportunity to improve their user experience for both volunteers, riders, and executive board members. The project completed for Designated Dawgs will include the following components:
A refreshed website design
Updated branding assets, including brand photography
Video tutorials and handbooks to improve volunteer and rider experience
To maintain and grow their brand awareness on UGA's campus, Designated Dawgs must be able to effectively communicate on digital platforms. These improvements to their online footprint will enable the organization to improve their user experience as well as achieve their mission of providing free, safe, non-judgemental rides home to students.