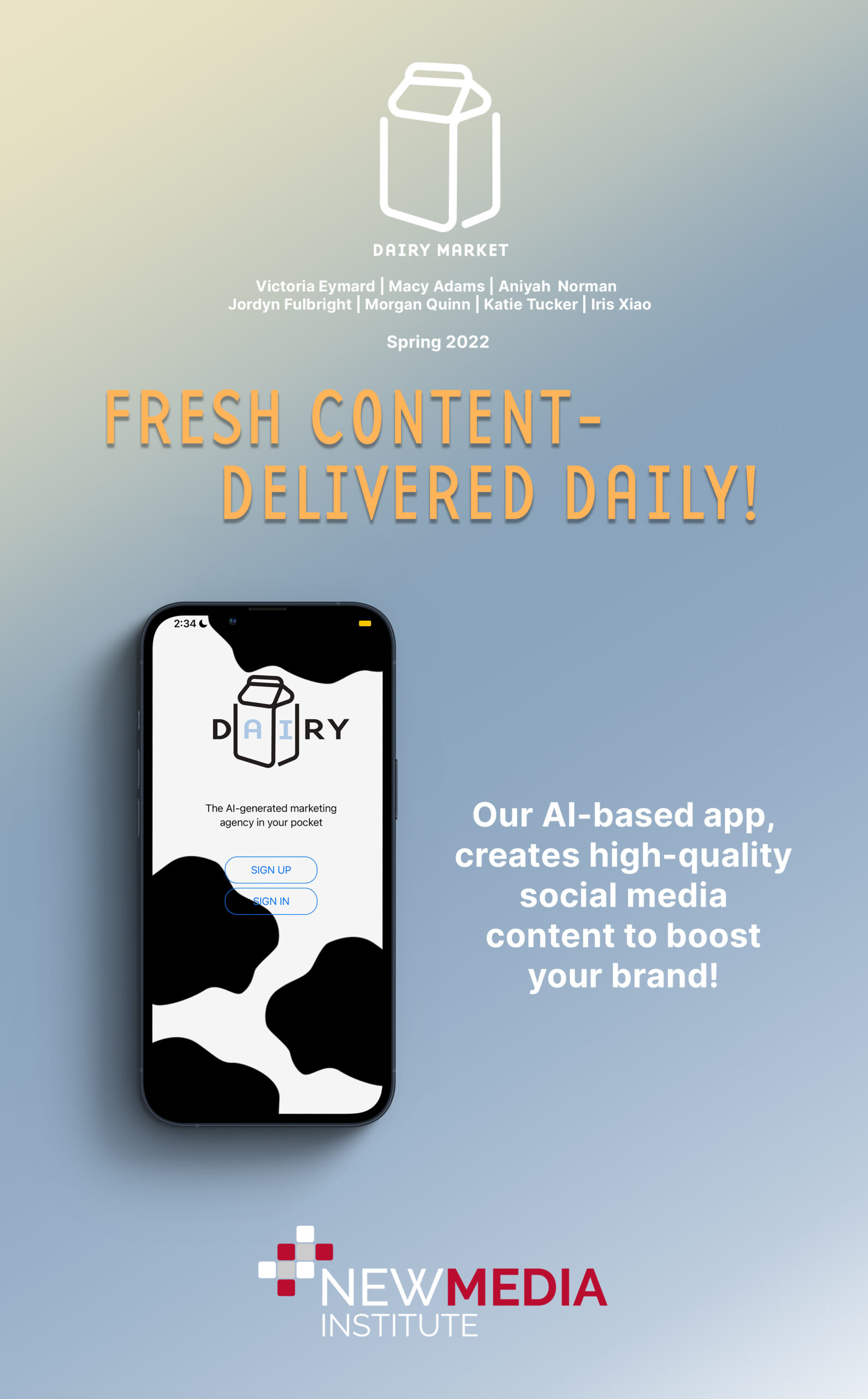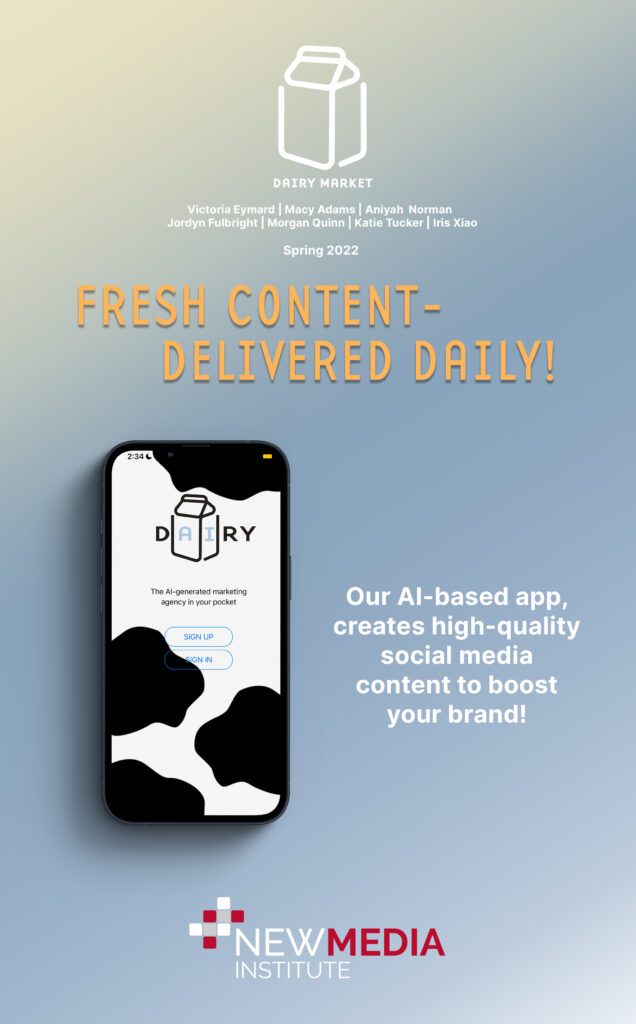 Welcome to DAIRY MARKET— it has nothing to do with cows. But in that same way that milk is foundational to the foods many people consume every day, social media marketing is becoming more and more of an essential element in ensuring that consumers are connected with businesses. However, without an in-depth knowledge of social channels or without the power of an expensive marketing agency that can cost thousands of dollars, this expectation can feel unattainable for small businesses, whether they are just starting out or want to expand their growth. Enter the power of AI with a personalized prompt system and these social goals can feel more attainable for all.
Artificial intelligence has entered the global conversation at a rapid rate. Programs such as ChatGPT or Bard allow users to utilize a new kind of information-gathering system that is more conversational and nuanced to the request. DAIRY MARKET wants to utilize that power to help brands, specifically small businesses, create social media content, personalized to their brand in our easy-to-navigate app. Simply create a profile, fill out a brief brand identity questionnaire, and ask the AI chatbot questions on captions and other text or other ways to present the content.
DAIRY MARKET is meant to be paired with the teams that make up small businesses and act merely as a launch pad for ideas. But this launch pad can be a powerful tool to connect products and services to a wider audience than ever thought possible in an attainable and affordable way for all users.