Complex Cloth
December 10, 2022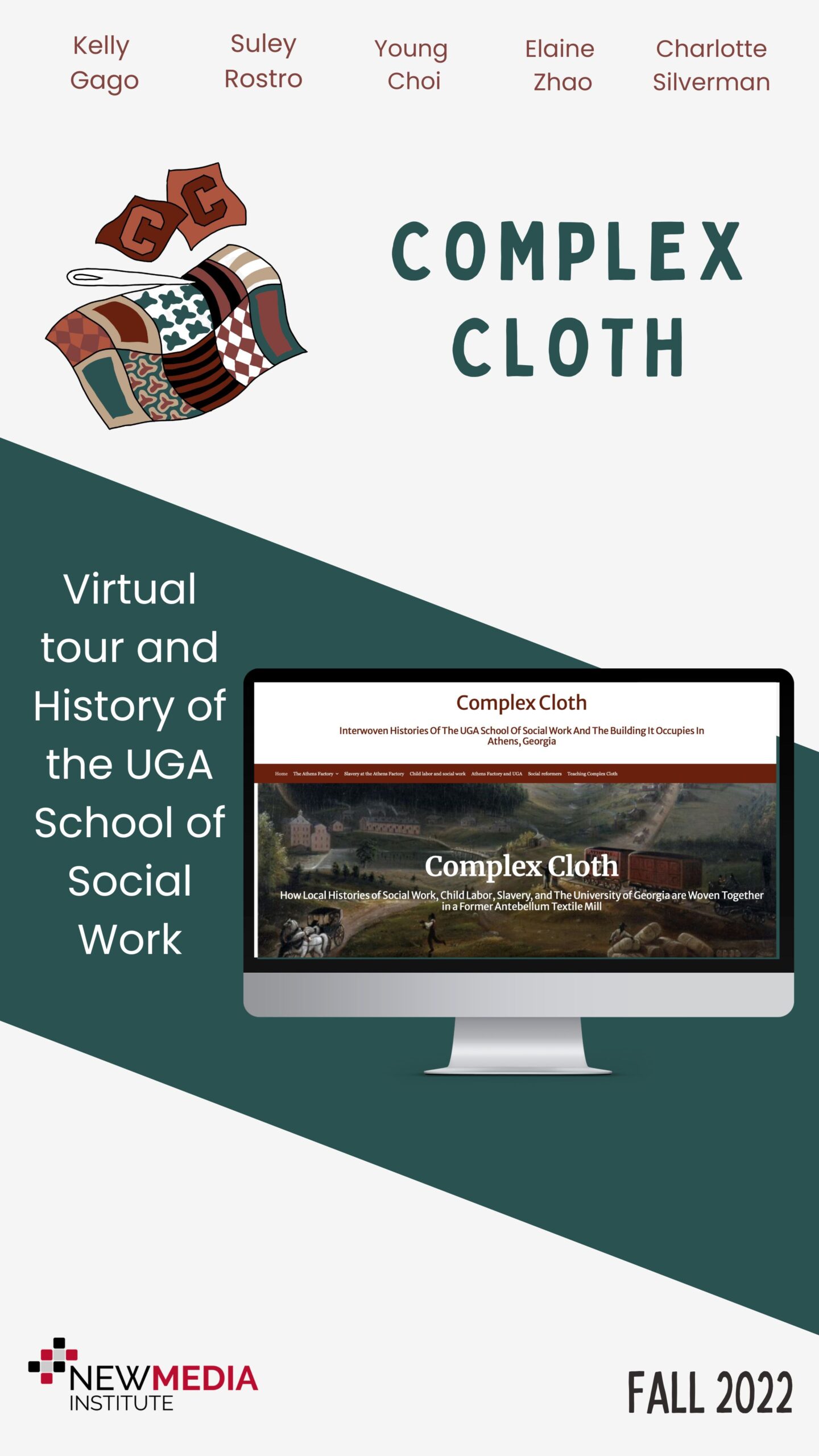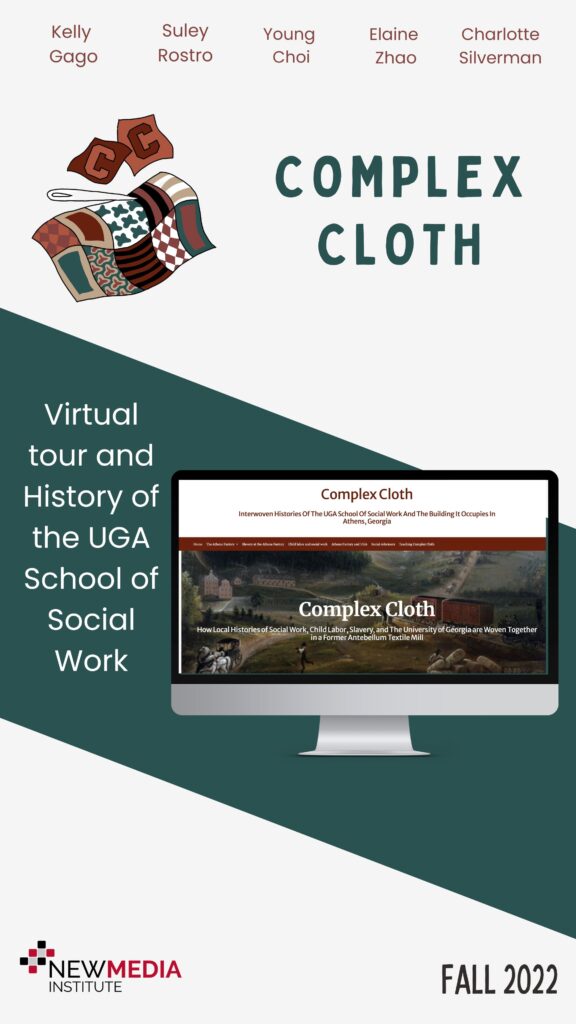 The University of Georgia is filled with beautiful historic buildings, but have you ever stopped to think how these buildings came about? Complex Cloth is an initiative started by Dr. Jane McPherson, associate professor at the University of Georgia's School of Social Work & director of Global Engagement. This initiative hopes to highlight the intricate history of the School of Social Work building, which used to operate as the Athens Factory. This mill operated using the labor of enslaved & freed slaves, women, and children. This painful history should not go unrecognized.
The partnership between Complex Cloth and NMI includes a new website, virtual tour, artifact gallery, and educational videos. Currently, Dr. McPherson holds hundreds of artifacts, names of former mill workers, maps, and writing pieces which sit in two eLC courses. This eliminates the possibility of students and professors outside of the School of Social Work, and local Athenians, to view the history. This website hosts all the collected information and organizes it to make it accessible for students, instructors, and locals. It also makes it easier for those who frequently interact with the material, such as instructors, to include it into their lesson plans.
The technology being used includes WordPress and Avada, a popular website builder, and Lapentor, a 360 virtual tour software. The virtual tour is of the School of Social Work, formerly Athens Factory, and equipped with hotspots where users can watch and listen to an educational video. The Complex Cloth experience allows social work students, professors and the entire Athens community to engage in Athens' past and learn more about the history of a building they are in almost every day.