Botanical Gardens
December 8, 2018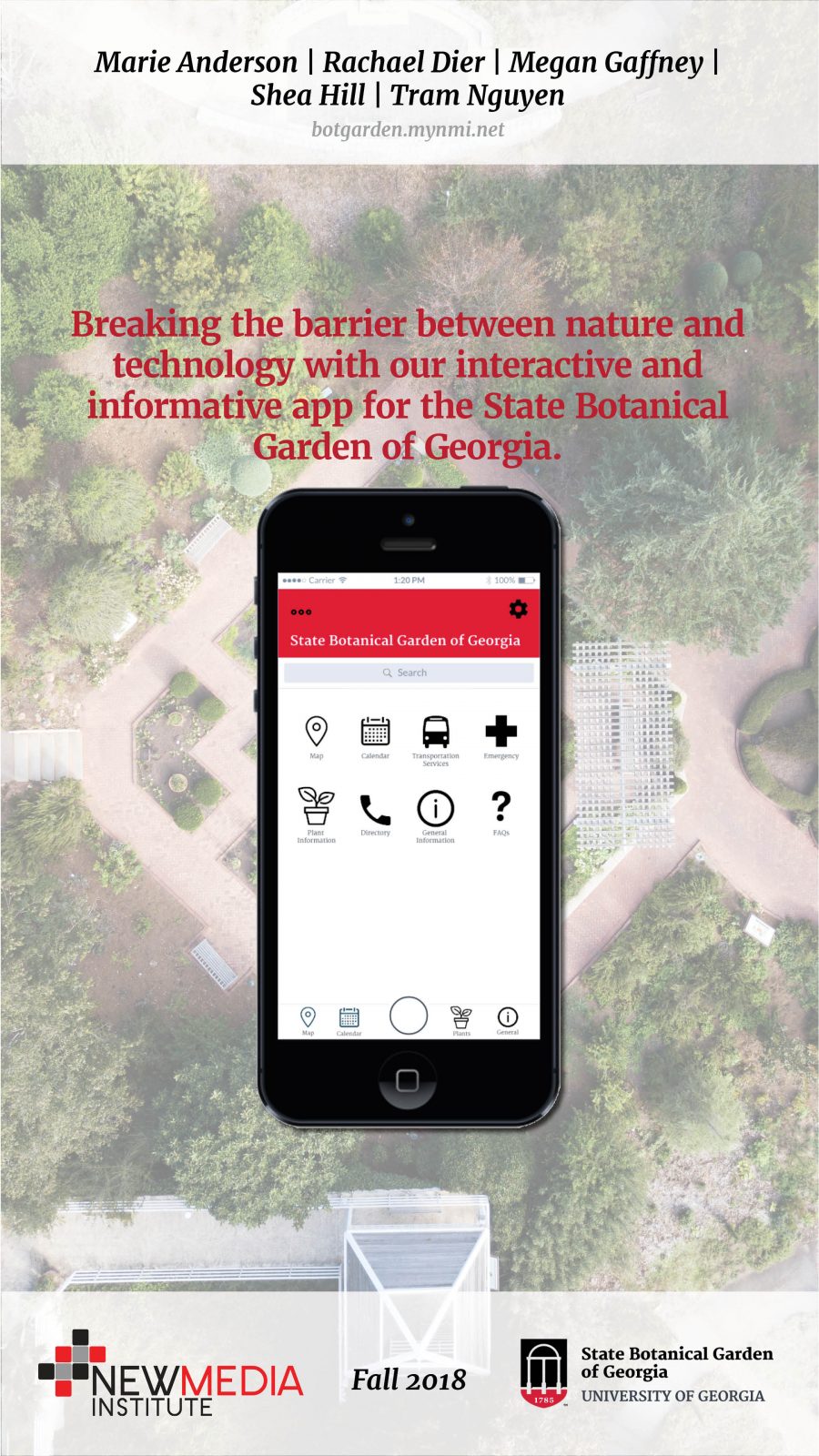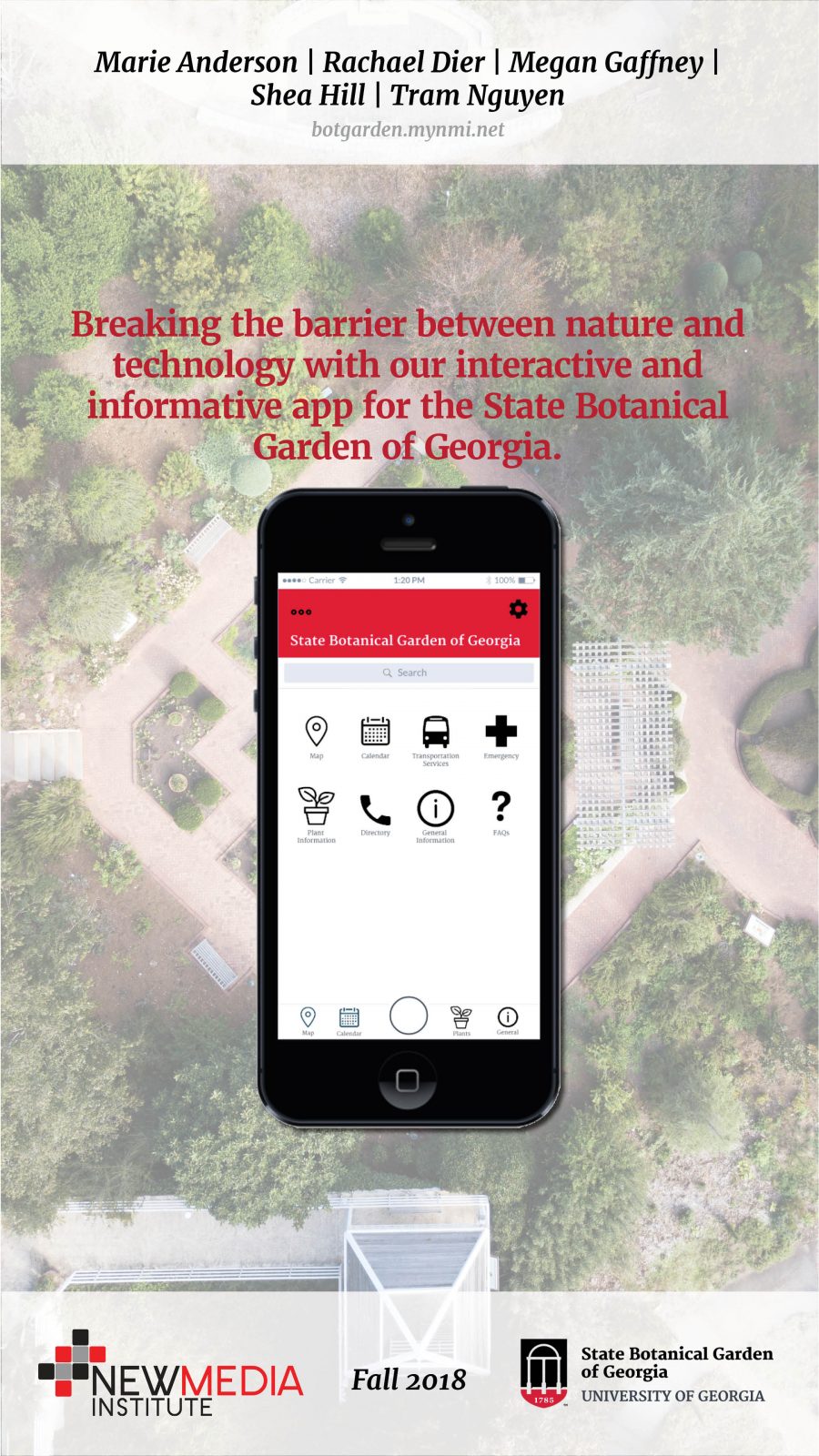 Gardens are meant to be enjoyed without technology, until you realize you don't know what anything is or where you are going.
The State Botanical Garden of Georgia challenged us to break the barrier between nature and technology and remove any possible frustration while their visitors enjoy their gardens. We created an interactive iOS app that reaches a wide target audience.
In the app, users can scan QR codes within the Herb & Physic Gardens to learn more about the plants, like their medicinal uses, optimal growing conditions and seasons, and much more. After scanning the QR code on a specific plant, users will be greeted with a window of information that they can access elsewhere within the Plant Information feature. Whether a student is researching for class, or an observer wants more information, the QR scanner suits their needs.
In addition to the QR codes, the app also includes a general map and more information. Inside the app, we incorporate the event calendar, transportation and emergency services, hours of operation, a directory, FAQs, and more.