Below the Fold
December 9, 2017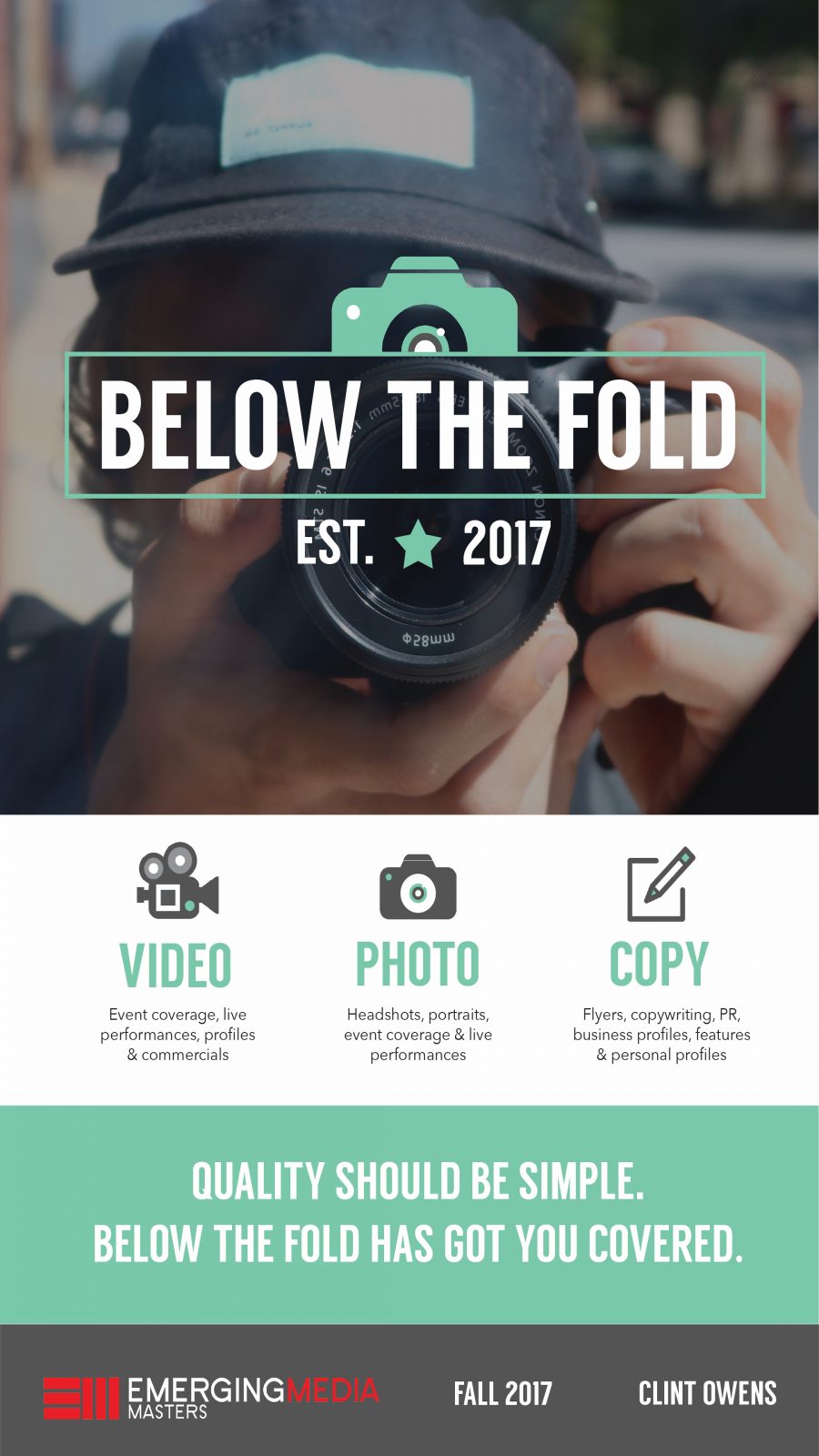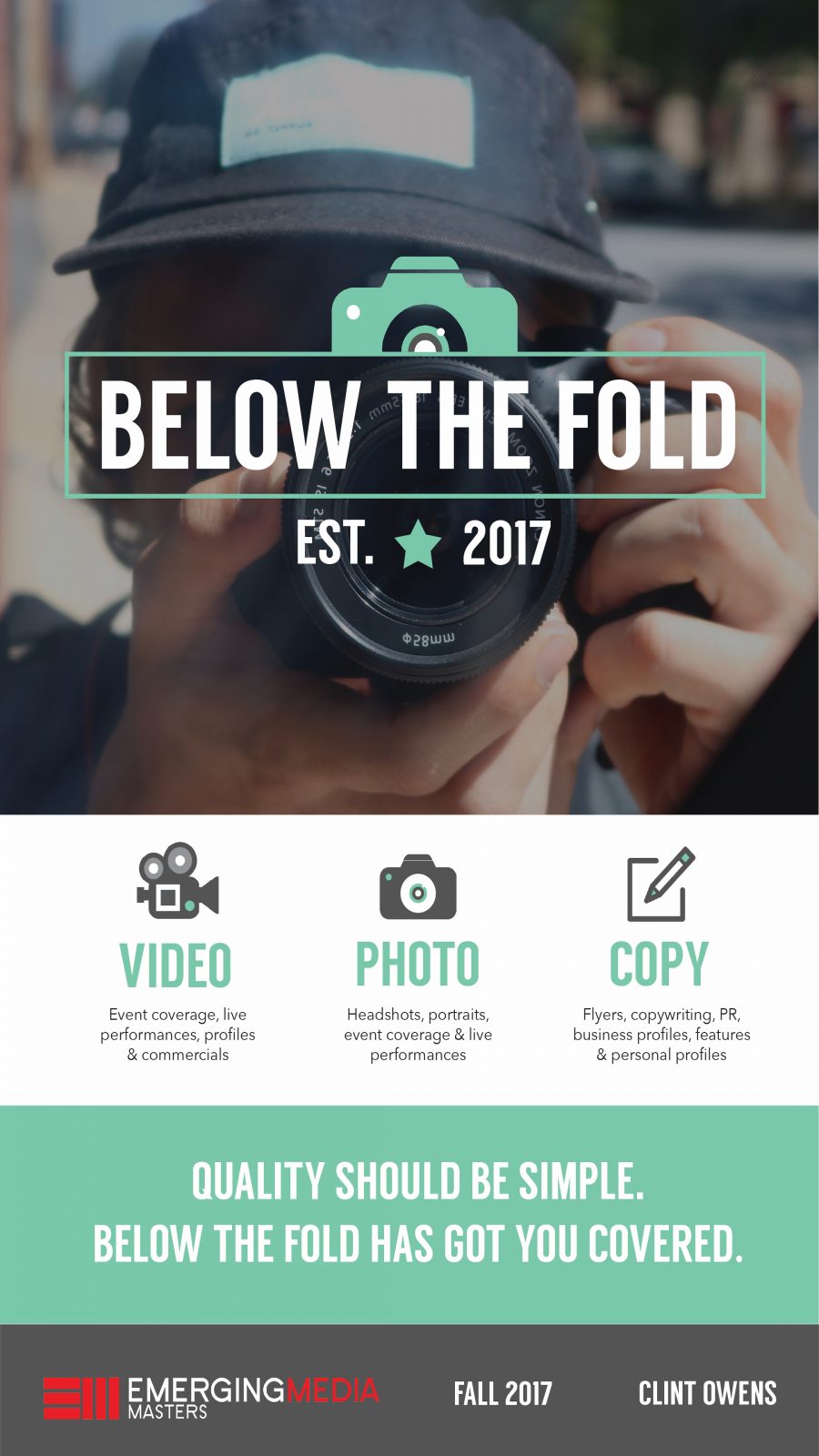 BTF Production Studio is an entertainment and media production company based in the Southeast, that specializes in premiere videography. We deliver tailored content packages to our clients quickly and efficiently, and that best serve their needs.
Developed as a part of the inaugural Emerging Media Masters cohort at the Grady College of Journalism and Mass Communication, the project is rooted in contemporary storytelling and offering premium digital content at an affordable price.
Our team is composed of two co-founding members who utilize input and creative talent from members of the Emerging Media Masters cohort and the community.
We're here to tell your story.