Athens Creative Directory
May 7, 2021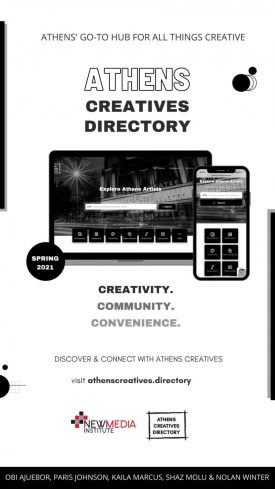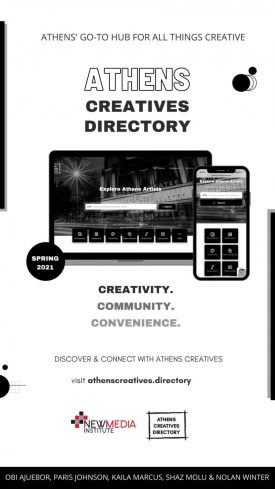 Our team collaborated with the Athens-Clarke County Economic Development Department and CREATE Athens to improve the Athens Creative Directory (ACD), a one-stop resource to discover and connect with local creatives. Accessible on both web and mobile, users can discover artistic services, share their art, and be a part of the creative community here in town.
Any artist can make a profile and list their work on the ACD, giving them a vessel to display their work and grow their business. ACD strives to make connecting with Athens' creative community as simple as possible. Whether a seasoned tech pro or an online novice, the ACD makes sharing artists' creative endeavors a breeze. Visitors and patrons can explore this community resource and interact with as many artists as possible and support local artists.
With features like a forum and an event calendar, the ACD provides multiple mechanisms that facilitate both personal growth for artists and social connections in the Athens creative community. The event calendar allows for users to share upcoming events to generate more exposure for their business and to foster a community amongst Athens creatives. The ACD also has a FAQ page to help users navigate the site with ease. It addresses common questions the ACD receives, and includes "How-To" videos to assist users on topics ranging from creating an account to making and editing listings.