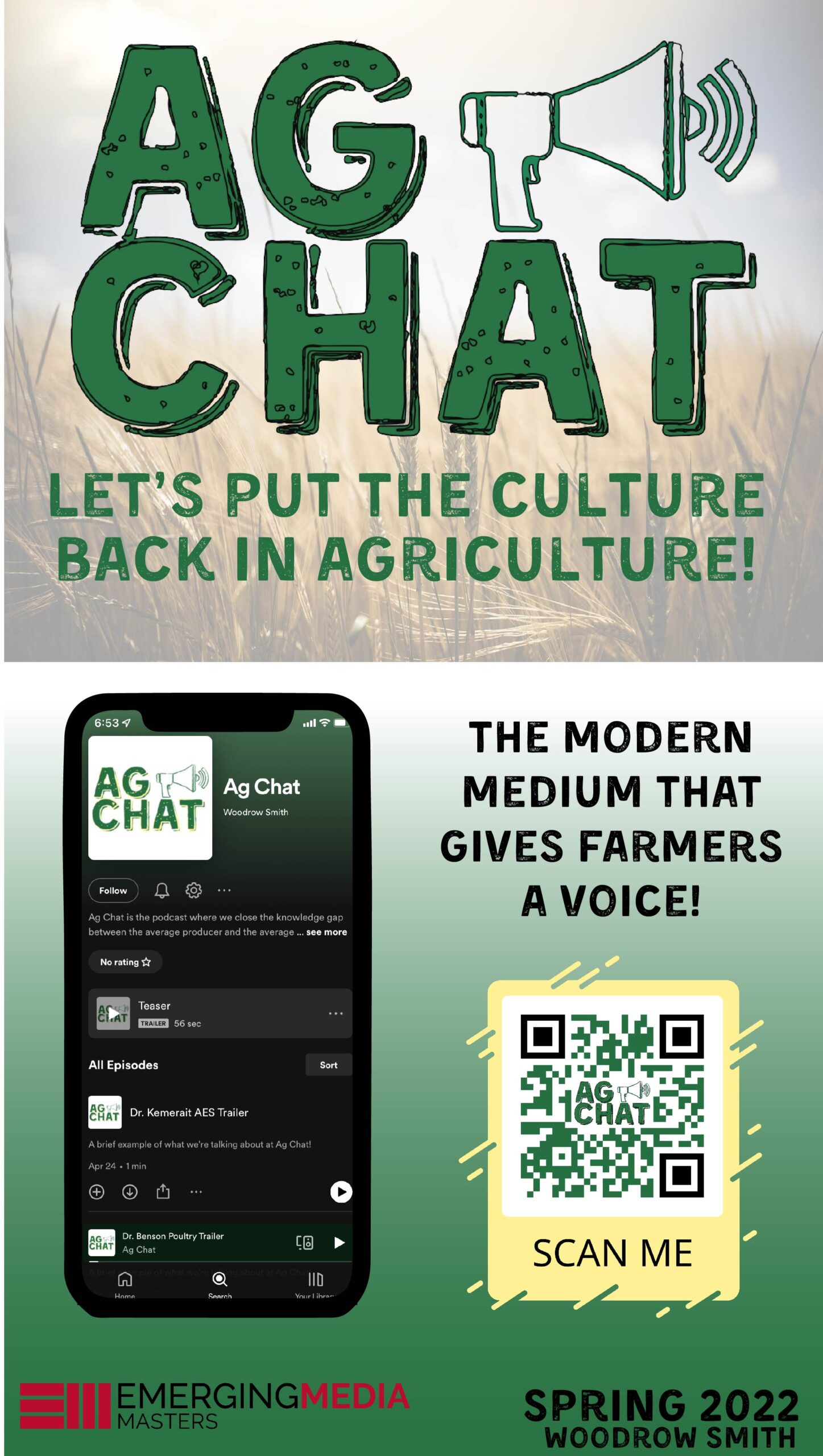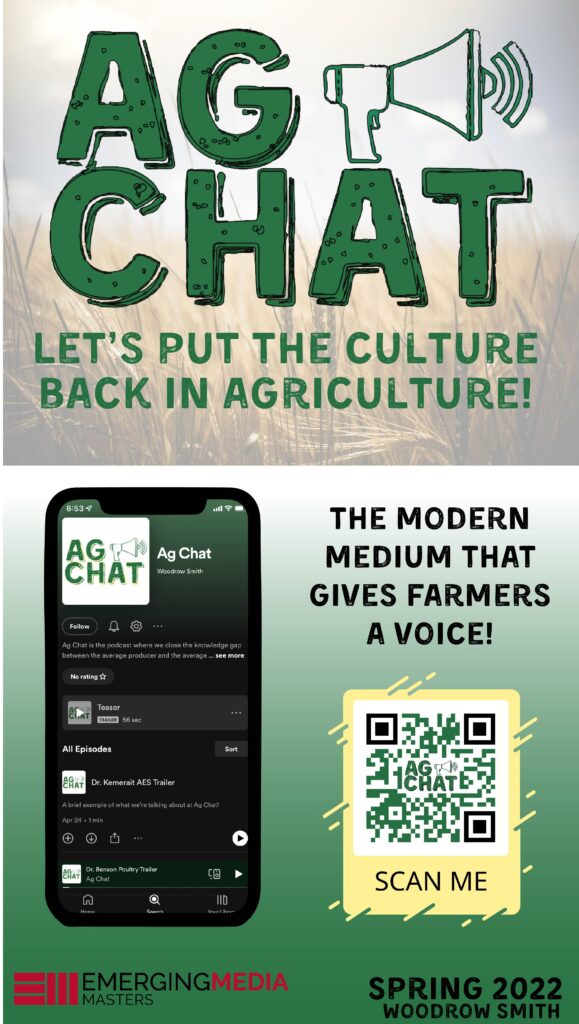 Do you know what goes into your food? How about everything that goes into getting it to your plate? Most people say that it comes from a farm. And they are not wrong. But that is where a lot of knowledge regarding agriculture ends. While that might not sound like a problem, it is devastating to farmers who provide for general consumers. And that is where Ag Chat comes in. A podcast dedicated to hosting agricultural professionals and discussing common misconceptions of agriculture, how they came to be, and most importantly, how to fix them.
Ag Chat is a way for the modern farmer to be represented in the consumer's decision-making. With information being the most accessible it has ever been, so have lies and half-truths. The average consumer falls prey to buzzwords like "GMO" and "hormones" and comes at the farmers' expense. Part of this is due to the media's portrayal of agriculture due to a generational gap. Ag Chat is the perfect solution to this information crisis. As a podcast, Ag Chat gives these farmers that voice and allows that voice to be heard by the younger generation.
So stop being an uninformed consumer. Ag Chat is the perfect chance to learn how exactly it goes from farm to table. Please don't fall prey to all companies using you and farmers to line their pockets. Tune it to Ag Chat on Spotify, Apple Podcast, Google Podcast, Breaker, and Anchor!