Spine-Chilling Speaker Series
October 30, 2018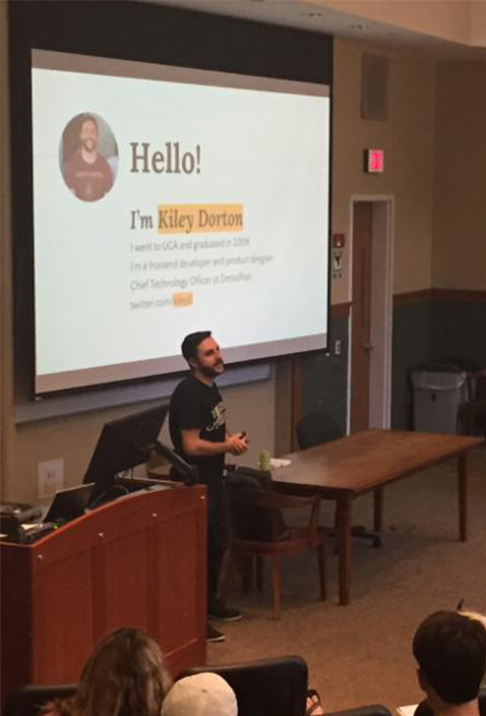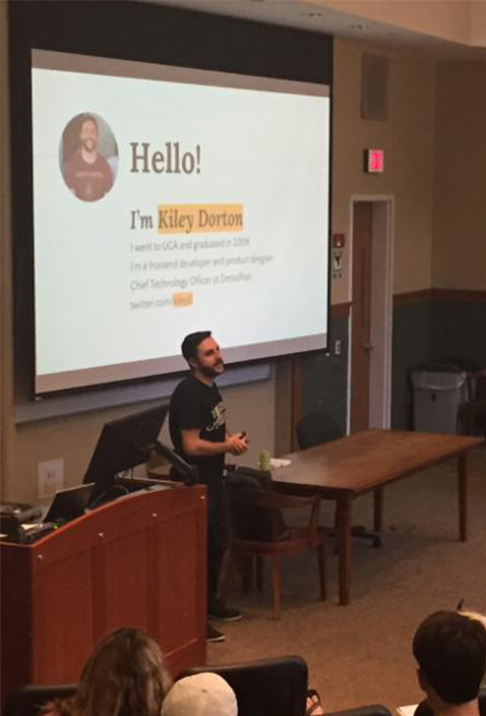 Here at the NMI, we love providing opportunities for students to learn from and network with a variety of industry professionals. For years, the NMI has been committed to this effort, hosting a fantastic array of guest speakers in Digital Brown Bag, but this semester, we've doubled down on this endeavor!
We are thrilled to be running not only one, but two incredible speaker series, one in our Certificate Digital Brown Bag course and another in Graduate Emerging Media Design and Aesthetics course. Our students are hearing from an array of NMI alumni and friends who work in design, product management, journalism, PR, and so much more. Before our students graduate and move from classrooms to careers, we want to prepare them as much as possible for life with a J-O-B.
If you have skills, advice, or hard-earned wisdom you want to share with our students, we'd love to have you! Reach out to nmi@uga.edu to see how you can be involved in a future speaker series.
Fall 2018 Digital Brown Bag Speaker Series
Fall 2018 Emerging Media Speaker Series