Let it SLAM, Let it SLAM, Let it SLAM
February 1, 2022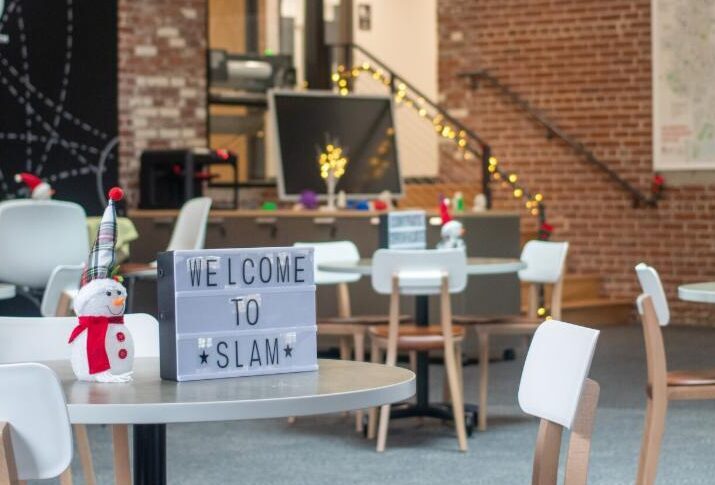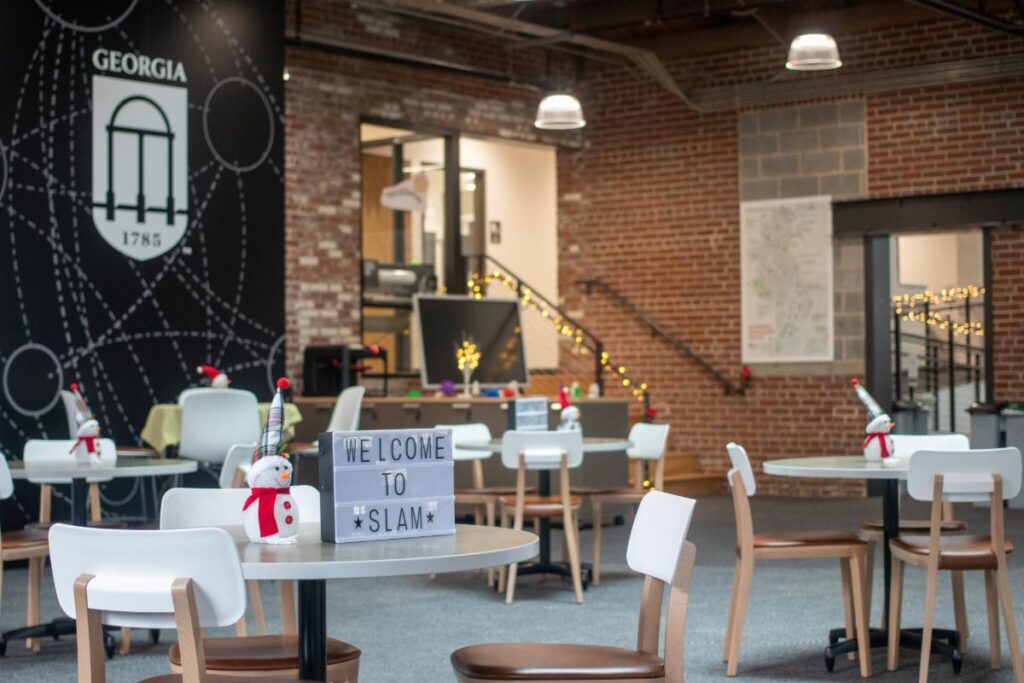 💥 While 2022 is already shaping up to be a monumental year (can we get a GO DAWGS!), the New Media Institute ended 2021 with a bang at SLAM! Here's a recap of the jam-packed weekend.

We kicked off Friday, December 10, at Mini-Merge. This newly introduced annual event marks the halfway point in the Emerging Media Masters experience. The EM'ers did an incredible job introducing beta tech projects and UX testing plans, and as these students barrel towards graduation, we look forward to debuting their finished products this spring!

After wrapping up Mini-Merge, the crew ventured to Mama's Boy, for…. drumroll please… the first-ever, in-person, Emerging Media Family Reunion! Attendees enjoyed reminiscing about their time in Athens, sharing their latest life updates, and of course, meeting the newest members of the EM family. T'was a reunion as sweet as the milk and cookies consumed!

The fun didn't stop there! Back at the iHub Saturday, the NMI opened the doors for the first in-person SLAM since 2019. In the words of Senior Lecturer and SLAM veteran Emuel Aldridge, "It was the best SLAM yet!"

With a full house of more than 150 attendees, the energy was buzzing and the tech projects whizzing. The audience enjoyed experiencing all of the New Media Certificate Capstone projects in a booth-style showcase and watching a select slate of stage presentations. This SLAM had something for everyone, from greeting cards powered by AR to VR experience rooms to hands-free Apple Watch apps to podcasting demos.

If you didn't get the chance to SLAM with us, catch up on all the projects:
Thank you!
We'd like to extend one more thank you to our sponsors who helped make SLAM a success!