Innovation Continues at the Institute
October 26, 2021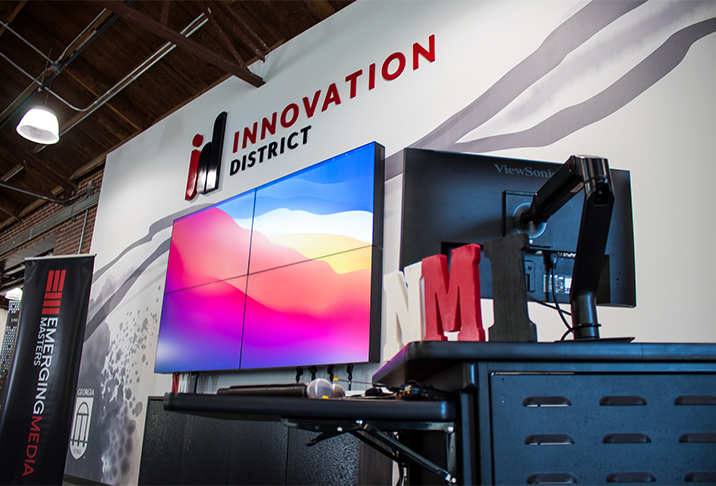 At the New Media Institute, we believe in the power of connecting students to industry clients to ideate, pioneer, and market feasible, real-world solutions. This marriage of academic endeavor with professional exposure is the core of the NMI experience. Thanks to the UGA Innovation District, more organizations are engaging with our students to sponsor cutting-edge innovation, entrepreneurship, and experiential learning opportunities.

This semester, we're pleased to have a new Innovation District client connecting with our students: Shaw Industries Group, Inc. As one of the world's largest carpet manufacturers, Shaw Industries is teaming up with a New Media Certificate Capstone team to investigate the use of haptic technology to simulate texture for various textiles. By stimulating the sensation of touch, this project allows consumers to "feel" textures right from their fingertips via mobile devices and aims at digitizing and revolutionizing the flooring sample experience.

We can't wait for our students to share this innovative, unique tech project at our end-of-semester SLAM celebration. To see this project and many more in action, mark your calendar for Saturday, December 11. SLAM will take place at the Delta Innovation Hub.