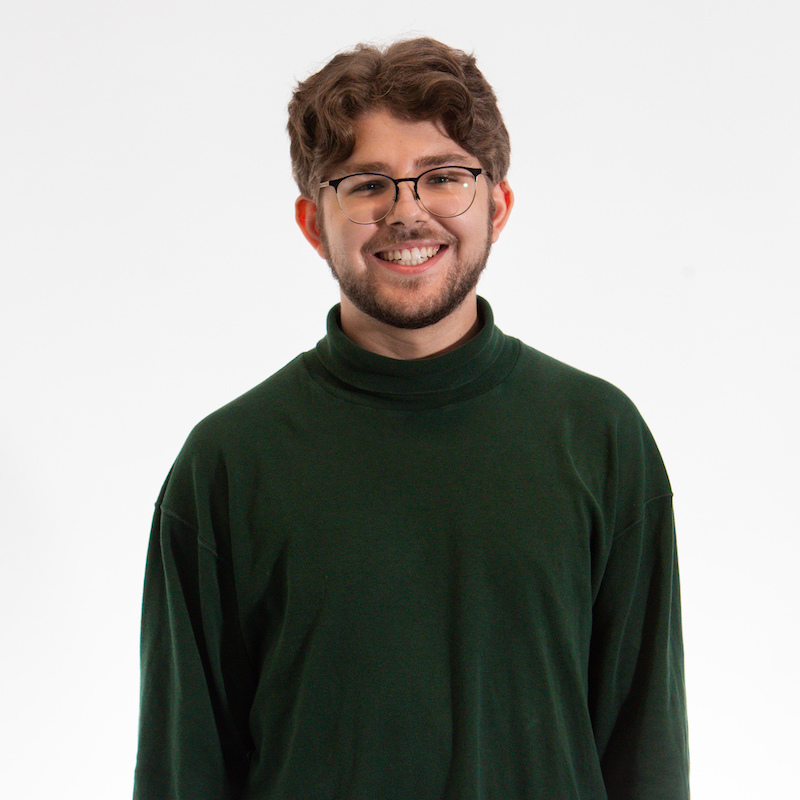 NMIXpert: Andreas Marsh
Xpertise: iOS Development & UX Design
Xpert Hours: MF 10A-12P, W 1P-3P

NOTE: Andreas will unavailable 3/14-3/18.
Andreas is a fourth-year undergraduate student working to obtain a Bachelor of Computer Science and a New Media Certificate. He became involved in the NMI in Spring 2021, hearing about Rich Media Production during add-drop and signing up for it at the last second. Little did he know how impactful a class it would be for him! Following Rich Media Production, Andreas began his journey towards the certificate on the Dev Track, taking the New Media Capstone course last Fall.
Andreas is experienced with coding in SwiftUI, Java, C++, MySQL, JSON, Python, and HTML, but is always up for a challenge in a language new to him. Andreas also knows his way around Adobe XD, Figma, XCode, and Android Studio. Furthermore, Andreas has worked with MAMP, Firebase, and ​​phpMyAdmin to create and manage databases. Some of Andreas's favorite projects he has created are apps for iOS and Android devices that have put his skills in design and creativity to work.
Besides his passion for coding, Andreas enjoys spending time playing guitar, working on his Animal Crossing island, catching up on some YouTube videos, and spending time with his friends.