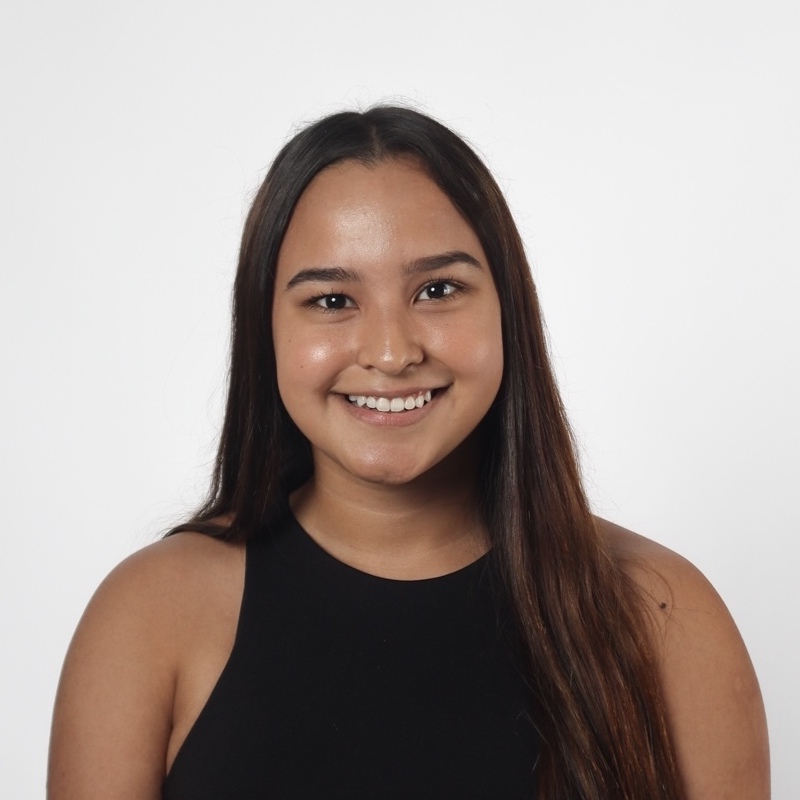 NMIXpert: Ana Chirinos
Xpertise: iOS & Web Development
Xpert Hours: T 4P-6P, R 4P-6P, F 7:30A-9:30A

Ana is a graduate student pursuing a Masters in Emerging Media. She learned about the NMI through her department advisor while in undergrad. She started her NMI journey in Fall 2020, taking Rich Media Production and Intro to New Media. She completed the certificate in December of 2021, alongside her Bachelor of Arts in Cognitive Science.
While at UGA, Ana has been involved in several campus organizations and activities, from being a member in Women in Tech to working as a Spanish Translator for The Red & Black.
Ana's areas of Xpertise are native app development and UX design. She is experienced with coding in Swift, Java, and Python. Ana knows how to operate multiple software programs like Figma, Adobe XD, and XCode. Furthermore, she has certificates in Figma for UX Design and Google UX Design.
In addition to her passion for design and tech, she is an urban planning enthusiast, matcha latte connoisseur, and a long-time film buff who gets too attached to OSTs. In her free time, she enjoys trying new foods, curating playlists, hanging out with friends, or watching her favorite comfort films (e.g., Spirited Away, La La Land, Monte Carlo, or any movie directed by Christopher Nolan).